CES 2018: Kolibree's AR-enabled toothbrush adds games, filters and interactive rewards to teeth brushing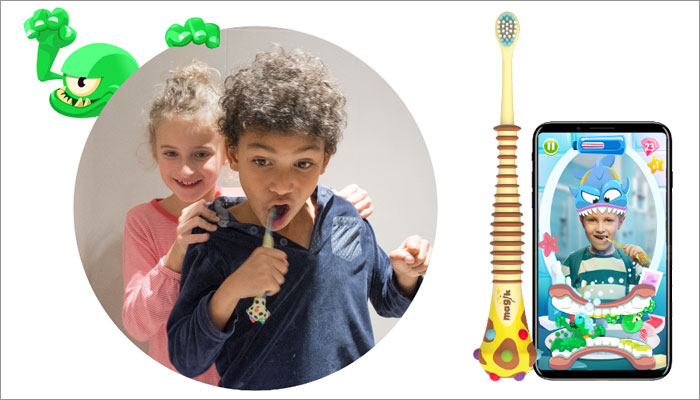 Kolibree has launched an augmented reality-enabled toothbrush at CES Unveiled 2018.
Named Magik, the toothbrush uses AR to add games, filters and sticker packs to teeth brushing.
"Games are proven to keep the attention of children, so why not use that to combat and eradicate cavities?" said Thomas Serval, CEO, chairman, and co-founder of Kolibree.
"Magik is the start of our vision to transform the way children approach oral care routines, from an obligatory chore to a fun and educational pillar of their nighttime routine."
Magik's app offers 15 different worlds for kids to engage with. The brush and app work together allowing children to hit the right spot while brushing and get rewarded with interactive masks when they've brushed thoroughly.
The product also offers guidance with its instructional brushing features, teaching kids exactly where to brush, and how long they should focus on each spot.