The challenges in creating a licensed game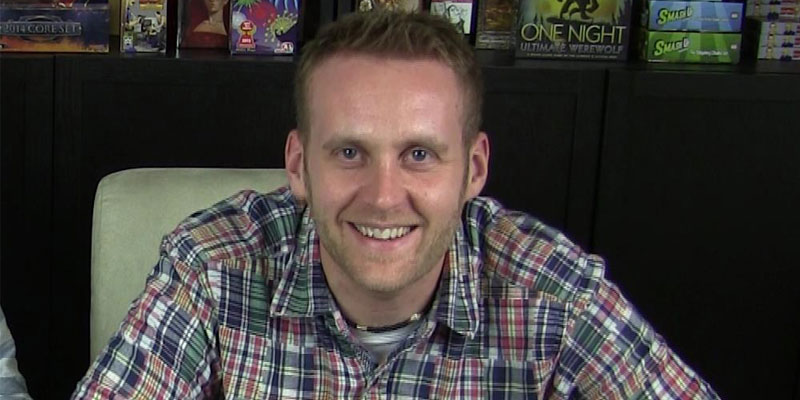 One of the questions we've been asking ourselves at Overworld Games, which is the same thing many other board game designers and publishers are asking, is how do we set ourselves apart from all the other games out there?
It's so easy to make a game these days as more tools become available, such as crowdfunding for financing, print-on-demand for small-run manufacturing, and various blogs containing the lessons learned of those who have come before us. Why will a consumer take our game off the digital or physical shelf and buy it instead of all the other games out there?
There are many ways to set yourself apart, but one option is to use an intellectual property that consumers are already familiar with to remove a barrier of entry for them, and that is a strategy we are testing right now.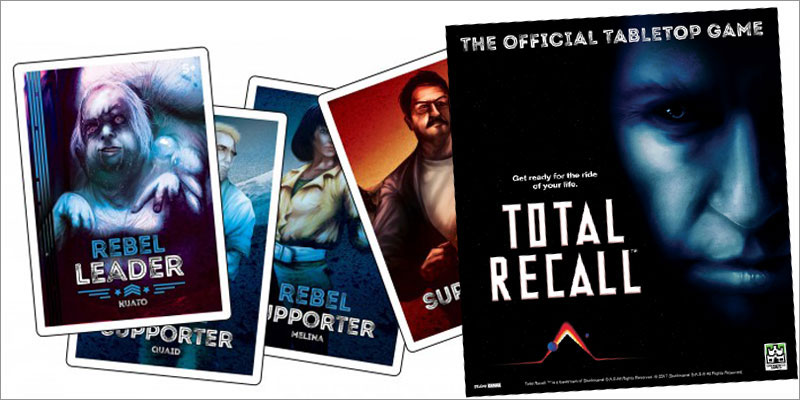 Total Recall is the third licensed game we have created, with Leaders of Euphoria: Choose a Better Oppressor just being released in stores and a still-unannounced licensed game that will hit stores later this year as the other.
Not only is Total Recall familiar to consumers, but it's built on a game engine that is familiar to some as well. The best-selling game in our catalogue, Good Cop Bad Cop, fits the Federal Colonies vs. Rebels storyline of Total Recall perfectly. Plus, the gameplay of Good Cop Bad Cop is already proven to be a fun experience, so this game won't face the all-too-common fate of licensed games of having a nice coat of paint but when you look closer, the game underneath isn't very good.
However, licensing a game comes with a lot of pitfalls that can be difficult to overcome.
Deadlines
There are so many reasons why it's challenging to make a game based on a licence, but one clear one is that you have a contractual obligation for when you need to start marketing the game and release it, which is a restriction you traditionally don't have, or at least it's not as concrete. Ideally, you want to wait until a game is fully designed, developed, and playtested before releasing it, but contractual deadlines make this difficult.
Approvals
Not only do you have to meet time deadlines, but all the art must be approved before it can be put into the game or shown for marketing. Sometimes this takes a long time, sometimes it's fairly quick, but it's still an extra step every time you have a visual component. If it's not approved because it looks too much like a character for whom you do not have likeness rights, it doesn't fit the branding of the IP, or someone up the chain decides they just don't like it, the illustrator or graphic designer needs to re-work it. These approvals are even more impactful for a crowdfunding campaign that has tons of images that will be used outside of the game for advertisements, stretch goals, and on the campaign page. These approvals add to the timeline, which is already short and more rigid than normal.
Financing
Another factor to consider is that licensors require a royalty advance due upon signing of the license agreement. This could be a few thousand dollars (USD) for a smaller IP, tens of thousands for a medium-sized IP, or the sky's the limit for some very large IP. This is an advance, so it is money you would otherwise pay them as royalties after the game sells, but it's a minimum amount of money they will make from the partnership. The publisher won't get this advance back until the game starts selling, so this may cause them to rush to recover those funds by getting the game to market.
None of these were huge impediments for us on Total Recall because we had a licensing agency that was able to quickly provide approvals from the licensor, the illustrator, graphic designer, and modelers were pretty fast and responsive, and this game is based on the engine of an existing game so it didn't require as much development time.
Most projects don't have these luxuries, which can put a lot of pressure on everyone and result in a game that isn't fully baked. So if you're considering working on a licensed game, make sure you are mitigating these risks so you can avoid these impending pitfalls.
Brian Henk is president of Overworld Games and designer of Total Recall: The Official Tabletop Game. The game is currently raising funds on Kickstarter. Check out the campaign here.