Champion Brewing Company's Hunter Smith on bringing board game icon Catan into beer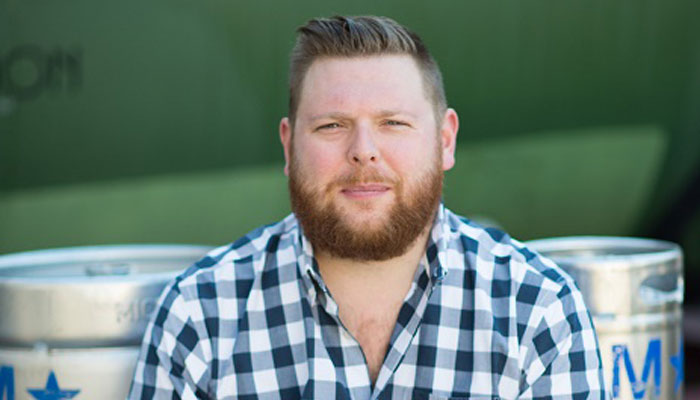 Earlier this month, Champion Brewing Company announced that it had teamed up with Catan Studio for of a series of beers celebrating the much-loved board game, Catan.
Fresh from debuting the first beer in the series – Field Harvest Wheat Ale – we caught up with Champion founder Hunter Smith to find out more how they approached bringing a board game brand into beer.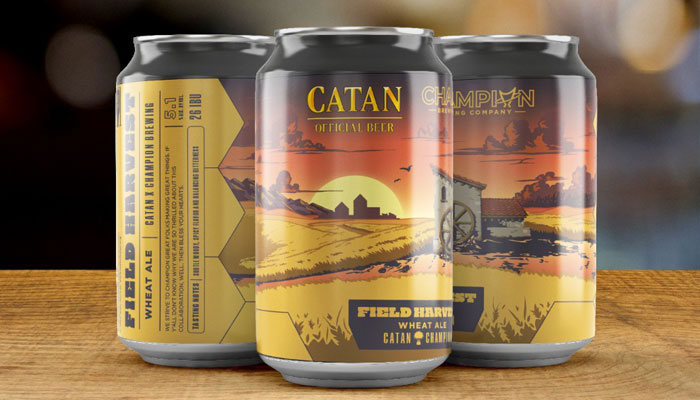 Hi Hunter, thanks for making time for this; it's great to connect. First off, for anyone new to Champion, what are some of the company's core brand values?
Our primary core values include giving back to our community, championing local champions and acting as a steward of our community spaces.
Yes, I read about the work you've done supporting Waterboys, the signature initiative of the Chris Long Foundation, to help bring clean water to East Africa. Brilliant stuff. Now, let's move onto your recent collaboration with Catan to bring the iconic board game into beer. How did this all come about?
We're lucky enough to live in the same town as the Catan Studio HQ and connected over a few beers and thought we had a great opportunity on our hands!
Bringing a board game brand into alcohol sounds like quite a creative challenge. What did those first few creative steps look like in translating Catan into beer?
The primary objective – and I think the aspect that resonates most with players – was representing the various terrain types, and that was the aspect we felt translated best to various beer styles of the world.
Ah! So terrain-wise, the game includes things like fields, forests and mountains – how did you make those connect to beer?
We thought about what kinds of ingredients or smells you might identify with each area. The Wheat Beer was fairly obvious, but things like resinous pine trees in the forest translating to an IPA and a refreshing lager for the desert were fun to ideate on.
Nice! And are these kinds of brand collaborations something we'll see more of from Champion?
We've always enjoyed creative brand partnerships and have recently worked with Duke's Mayo and GWAR, for example, and I think we'll continue these as they come naturally.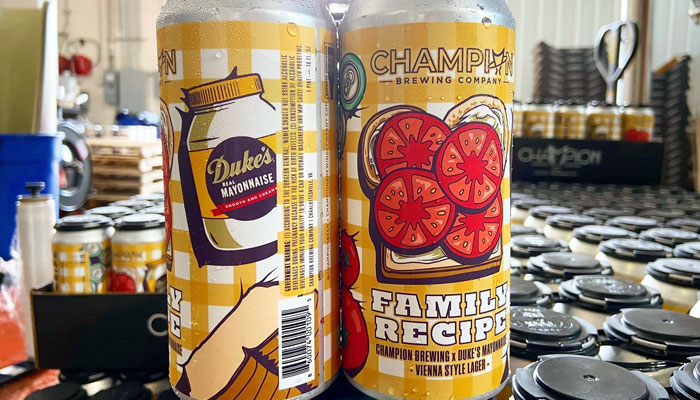 Yes, I saw the Duke's Mayonnaise collaboration – a beer designed to go with a mayo-slathered BLT sandwich… I'm in! Hunter, this has been fun; before I let you go, how do you and the wider Champion team fuel creativity?
Well, we certainly like drinking beer and chatting with each other, so much comes up organically over beers or on our weekly production calls. Personally, I really enjoy drinking what other brewers are putting out into the world and getting feedback from guests of our hospitality group.
We're all big pop culture and fantasy fans so you never know which Dungeons & Dragons or Tolkien mythical character will inspire our next brew.
I'll keep my eyes peeled! Thanks again for making time Hunter, and good luck with the rest of the Catan beer launches.
—
To stay in the loop with the latest news, interviews and features from the world of toy and game design, sign up to our weekly newsletter here