Character Building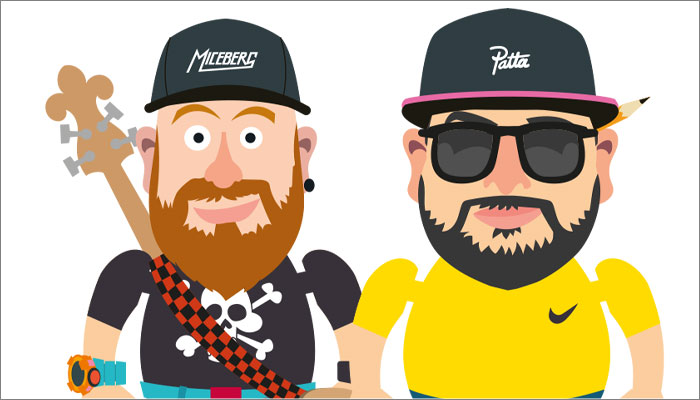 Triclops Studio's Luc Hudson and Rob Ames explore how great character development and innovative toy design go hand in hand.
Dolls are believed to be the earliest toys ever created, with examples unearthed dating back to 2100BC. Whether humans, animals, gods or monsters, the compulsion to depict characters as an aid to imaginative play is evidently deeply rooted. However, there is an art to successfully conveying character in contemporary toy product; it goes beyond just making a plastic effigy of the lead in the latest blockbuster.
In our role as concept designers, we can be placed at several stages in the character design process depending on the project.
Sometimes, as in the case of CBeebies' Go Jetters, we are lucky enough to be sought out at inception. We arrive to a blank canvas and a general premise which needs fleshing out to include individual characters, their accessories or special abilities, vehicles and environments.
In these cases, we are 'world-building' and are free to interpret the nature of the property; exploring aesthetics, colour and form with relatively free rein. We try to instil 'promise in the premise', laying the foundations which result in rich play experiences.
Other projects may have a visual style which we inherit; perhaps the IP already exists and the licensor wants to develop  toys. We'll pick apart the content to see where we can hook potential toy features.
Here we also have the chance to evolve characters as they move from 2D to 3D – retaining the core DNA, but enhancing and embellishing as we go to make better toys.
The third option is where the IP is already popular and represented across various platforms, including toys, and is therefore more of a known quantity. In this instance, we are tasked with translating elements of the familiar characters in fresh new ways to suggest toy features; a process which we refer to as 'squeezing the juice out.' Occasionally we are not the first to squeeze and there may not be much juice left!
It is really important to consider the toy potential from the outset with IP creation.
If your beautifully illustrated character has a huge head and tiny feet, the toy version will not stand up. If the character is too spindly and there is insufficient internal space, there will be no room for the mechanisms to drive cool toy features. If you have designed a character without hands, they will find it hard to grasp an accessory or weapon should their world require one.
A successful toy line should run for several seasons so if your character does not wear clothes or have 'gear', it will be difficult to encourage multiple purchases of the same hero and unfortunately one of the fundamental goals of the toy industry is to sell lots of product!
When working on an established IP, there may be constraints in place due to the inherent rules of the built world. They may be peace-loving beings so weapons are out of the question, or they may be unable to swim – so bath toys are not worth considering. The crucial question to ask yourself is; 'How does this character suggest a toy line?'
For Ben 10, the stroke of genius responsible for enduring appeal is the Omnatrix, generating Ben's alter egos and therefore multiple characters, all to be collected. With collectibles, it's important to ask; 'Why collect these?' Why would consumers want one, let alone 50, and what do they do with them? Often that collectability hinges on great character design infused with on-trend styling and themes which help them stand out from the sea of competition.
—-
To stay in the loop with the latest news, interviews and features from the world of toy and game design, sign up to our weekly newsletter here