Character Options' Jon Elliott on the new product categories driving innovation in the toy space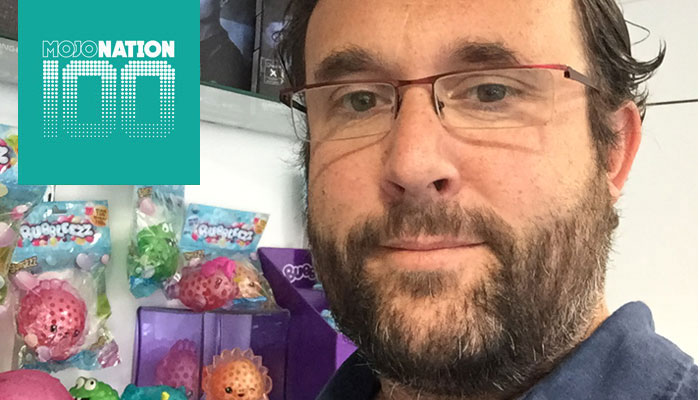 As nominations are now open for the 2019 edition of the Mojo Nation 100 – a listing of 100 figures in toy and game design that have had a great year – we're speaking with some of those who made it into the 2018 edition of the book earlier this year.
Jon Elliott is a highly skilled industrial designer with a background in electronics, who has been with Character Options since 2005, where his role as the firm's chief product picker has grown and grown. As Character's R&D operations manager, Elliott works closely with Character MD Jon Diver on backing the firm's next big successes, before collaborating with his creative team to bring product to market.
We caught up with him to discuss his start in the world of toy design, and how he assesses the state of creativity in the industry at present.
How did you get your start in the world of design?
I started in the engineering team at Hasbro, programming ICs and making electronics demo rigs. After I joined Character the role expanded from project managing and electronics into design, development, and inventor relations as well.
How do you stay creative?
My 20 month old daughter is helping with that just now. Kids give you a totally fresh take on toys and what keeps them entertained for longer than five seconds.
What makes this industry a great one for designers to work in?
The scope for design in our industry is huge. Product ranges vary so much so the design challenge one day can be very different to the next.
From a design point of view, is the world of toys and games in a good place creatively at present?
I've read that it isn't in a good place a lot recently and I'm not sure I buy it.
There are a lot of remakes from classic toys for sure, as there are remakes of classic kids' TV programmes and movies, but while the core areas of action figures and play-sets haven't had a load of innovation, other product categories have moved on.
You look at any of the new coding toy kits, things like drones and Air Swimmers, even the 'make your own slime' trend – I don't remember any of these from the Eighties.
To nominate a designer for a spot in the 2019 edition of the Mojo Nation 100, click here  for all the information.