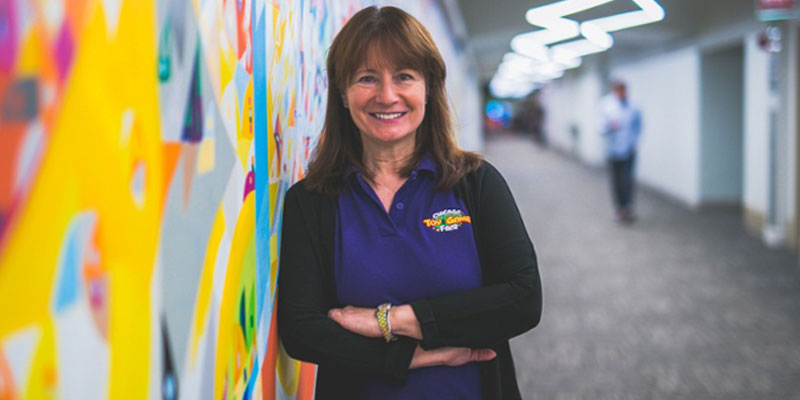 ChiTAG (Chicago Toy and Game Group) founder Mary Couzin is responsible for launching one of the key events in the toy design calendar in the form of the Chicago Toy & Game Week: a celebration of inventors, play and innovation, spanning award ceremonies, inventor conferences and a consumer-facing toy fair. 
Few have done as much to get toy and game designers recognition for their creations as Couzin; whether it's celebrating the achievements of inventors via the TAGIE Awards or helping to spark a passion for design in the next generation of creators with her Young Inventor Challenge.
Ahead of this month's event (taking place from November 16th to 19th at Chicago's Navy Pier), we caught up with Couzin to talk about where the inspiration for ChiTAG came from, what to expect from this year's event and how she stays creative (spoiler: it involved cocktails).
Can you give us a little bit of history as to what you got up to pre-ChiTAG?
I've been involved in a variety of industries leading up to the toy industry. Worked in benefits and compensation, sculpted cakes (before Cake Boss made it a thing), designed jewellery, managed real estate offices, served on many village boards and commissions and raised a couple of great kids.
What inspired you to launch ChiTAG?
After attending Essen in 2001, I knew I had to start a consumer toy and game fair back in the States. I have always felt toy and game inventors should be treated like their creative counterparts in film, music, literary and culinary worlds. I think it would sell a lot more of our products.
Tim Walsh says it best: If you sell a million songs, you are on the cover of Rolling Stone. A million books, the New York Bestseller List. But if, for example, you sold over 60 million Jengas, no one knows you. And, Leslie Scott is awesome!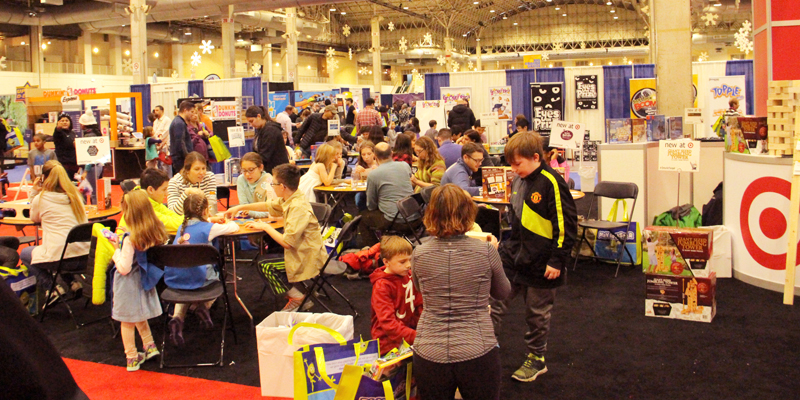 What were some of the early challenges involved in getting ChiTAG to where it is now and how did you overcome them?
The biggest challenge is that I'd never put on an event before! I had no idea how complicated, how many details and how expensive it was to put on events. My day job in real estate paid the bills for eight years until we were big enough for me to do this full time.
Perseverance and passion are critical to making anything a success as well as having people who believe and are supportive. I could not have done it without the believers.
To have the designer's name on a board game box is now commonplace in some areas of the tabletop scene. Will there ever be a day where toy designers get the same treatment?
Yes. Consumers want to connect with the product they purchase and what better way is there than to tell the story?
What exciting stuff can we look forward to at this year's event?
We have over 80 Product Acquisition Executives attending our Inventor Conferences in search of new toys and games from both professional and new inventors. Companies that have never worked with inventors are now looking to do so. It is a good time to be an inventor.
At our TAGIE Awards, a celebratory evening honouring innovation in our industry, we are honouring Judy Blau and Adi Golad for Lifetime Achievement and Lisa Guili for Inventor Advocacy. We have top toy and game inventors from around the world as finalists for TAGIEs in six categories – so exciting!
Our Fair is immersive entertainment for all ages. Our theme this year is Play for Peace with large centrepiece musical fountain sculpture designed by sculptor and top game designer Jeffrey Breslow (BMT co-founder) titled Play for Peace.
Just to name a few activations: GIANT Soggy Doggy and Build and Boom, U.S. National Rummikub Championship (winner goes to World Championship in Israel!), Yo-Yo Championship, Princess Etch-A-Sketch, PlayMonster Super Swing, Ultra Dash Game Race and Automoblox Play Area and Race Track, live unboxings from our Play Influencers and, of course, our Media and Social Influencer Lunch.
We are particularly passionate about our Young Inventor Challenge, now in its 11th year with generous sponsors Spin Master, Pressman Toy, Target, Mattel, Hasbro, LEGO and PlayMonster.
There are over 200 kids from several countries competing for scholarships and more. Top toy and game inventors give back by participating as mentors and judges. We've had kids get their ideas licensed by companies, but the real prize is what they learn in the creative process.
That being said, Olivia and Brynna, two 11 year old girls who won last year (their third time entering) got their game Ship of Treasures licensed by Pressman Toy and onto Target shelves. It is sold out in many locations! And, they are not only creative and hardworking, they are giving and compassionate. Last week we found out they are donating a large percentage of their royalties to Lurie Children's Hospital in memory of a classmate who died.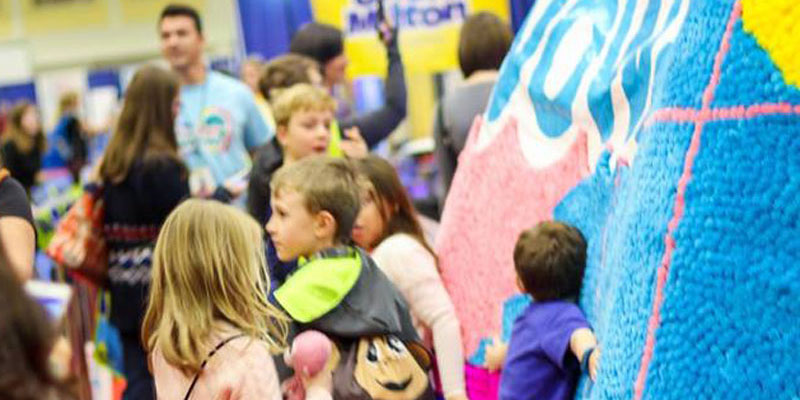 How do you assess the state of creativity in the toys and games space at present?
We are on an upswing in creativity and the inventor community is more important than ever.
How do you stay creative?
I read a variety of media, watch social channels, attend events all over the world, talk to people and keep a supply of chocolates and cocktails.
If there's a designer reading who has hit a brick wall in getting their product off the ground, what's your advice?
We have a supportive inventor and industry community. Go to events and meet others in the industry. Events happen all over the world all year long. In addition, there are many resources online. We have White Papers, information and interviews on our website and I know Mojo Nation does as well.
What's the secret to a great toy?
If I knew that I would have invented it! Someday I hope to get back to inventing, that is where this all started 25 years ago. I was once an independent designer struggling to self-produce and license my own toy and game ideas. What comes around, goes around.
Save