My City, Nova Luna and Pictures in running for Spiel des Jahres 2020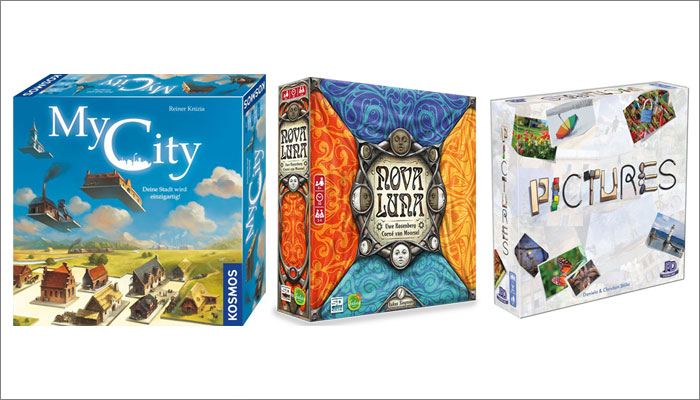 The games in the running for this year's Spiel des Jahres awards have been revealed.
Spiel des Jahres is known as the industry's most prestigious award for board and card games and is awarded annually by a jury of Germany game critics. Recent Spiel des Jahres winners include Kingdomino, Azul and Just One.
The full list of nominees across all three categories can be found below:
Spiel de Jahres 2020
My City (Reiner Knizia): My City is a legacy game that sees players create their own cities and landscapes over the course of 24 individual games, with new tasks and game elements added across the campaign.
Nova Luna (Uwe Rosenberg and Corne van Moorsel): Nova Luna is an abstract placement game that sees players plan their futures and develop strategies to cope with what the game's moon wheel is offering.
Pictures (Daniela and Christian Stohr): In Pictures, players must try to copy a picture using one of five different materials: building blocks, sticks and stones, icon cards, colour cubes, or a rope.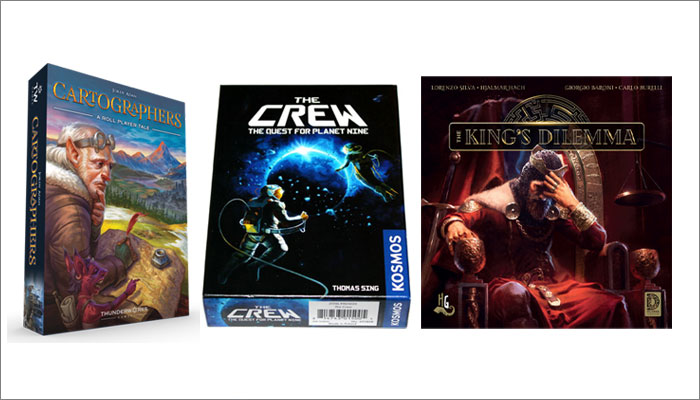 Kennerspiel des Jahres 2020 (recognising excellence for more complex games)
 
Cartographers: A Roll Player Tale (Jordy Adan): In Cartographers, players compete to earn the most reputation stars by the time four seasons have passed. Each season, players draw on their map sheets and earn reputation by carrying out the queen's edicts before the season is over.
The Crew: The Quest for Planet Nine (Thomas Sing): In the co-operative trick-taking game The Crew: The Quest for Planet Nine, players set out as astronauts on an uncertain space adventure spanning over 50 missions.
The King's Dilemma (Lorenzo Silva, Hjalmar Hach and Carlo Burelli): The King's Dilemma is an interactive narrative experience with legacy elements. Players represent the various houses leading the government of the Kingdom of Ankist and every choice a player makes has consequences on the fate of the kingdom, and the outcome of the game.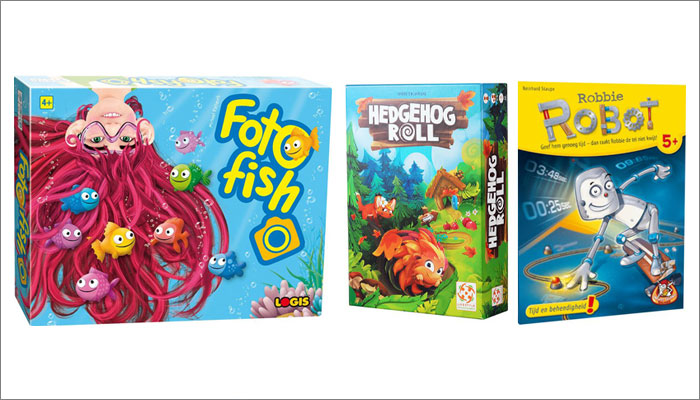 Kinderspiel des Jahres 2020 (Children's game of the Year)
 
Foto Fish (Michael Kallauch): Foto Fish is a reaction and memory training game based in the world of underwater fish photography.
Hedgehog Roll (Urtis Sulinskas): In Hedgehog Roll, players roll the fuzzy hedgehog across the forest floor to collect apples, leaves, and mushrooms that allow them to move further along the path.
We are the Robots (Reinhard Staupe): As a team in We Are the Robots, players try to work together to decide where Robbi the robot has travelled to on a path – gauging speed and rhythm.
—-
To stay in the loop with the latest news, interviews and features from the world of toy and game design, sign up to our weekly newsletter here