Cloudco Entertainment and Topps team up for Madballs vs Garbage Pail Kids product push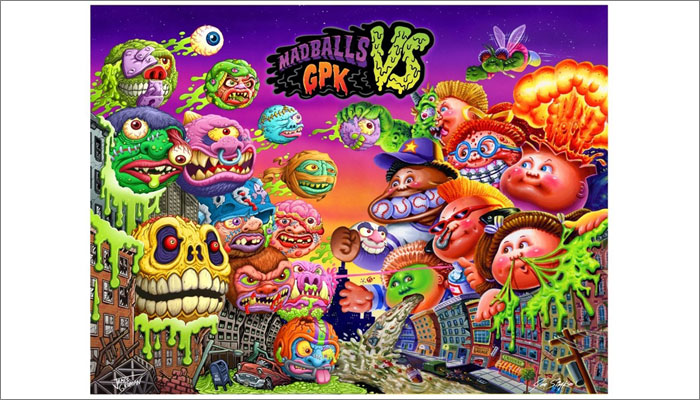 Cloudco Entertainment, owner of the Madballs brand, and Topps, home of the Garbage Pail Kids, have teamed up for a new product collaboration that pits the Eighties icons against each other.
As an original "gross out" brand of the 1980s, Topps released its Garbage Pail Kids series of trading cards in 1985, while Madballs launched its irregularly-shaped toy foam balls in 1986.
The collaboration will kick-off with a number of Madballs vs Garbage Pail Kids  product launches, including trading cards from Topps, action figures from Megalopolis and collector toys from Super Impulse.
"Madballs and GPK are of the same era and share tons of irreverent attributes so we love the idea of a fun 'confrontational collaboration' that plays off the two brands as competitors," said Robert Prinzo, Cloudco Entertainment's Head of Global Licensing.
"Whether it's Hollywood monsters, horror icons or comic book superheroes, fans always want to see 'impossible' match-ups from different universes, so we're grateful to partner with Topps and deliver the 'grossest' possible version of that here."
Ira Friedman, Topps' VP of Global Licensing, added: "Shared nostalgic roots and over-the-top zaniness make this collab a no-brainer.
"Our respective fan bases as well as pop-culture aficionados everywhere are going to have fun with this outrageous mash-up."
—-
To stay in the loop with the latest news, interviews and features from the world of toy and game design, sign up to our weekly newsletter here