CMON developing Night of the Living Dead board games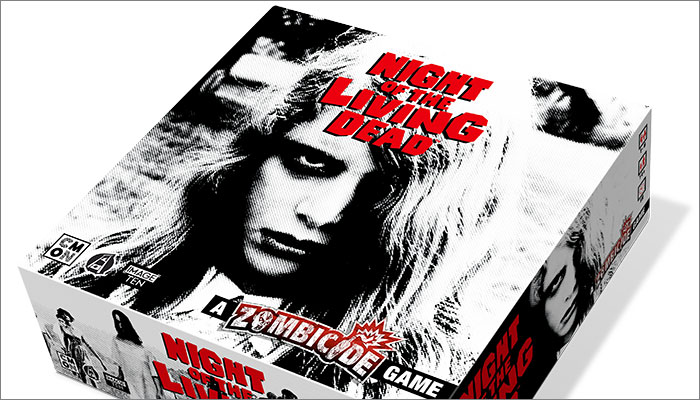 Tabletop games firm CMON has acquired the licence from Living Dead Media to create board games and play accessories based on the classic zombie movie, Night of the Living Dead.
The new games are officially approved by Image Ten, the original production company and custodians of George A. Romero's iconic film.
"Night of the Living Dead is the quintessential zombie movie," said Geoff Skinner, CMON's VP of media development.
"It's an honour to work with such a property, and we are excited to be able to partner with Living Dead Media and Image Ten on creating a game worthy of the movie's legacy."
Steve Wolsh, CEO of Living Dead Media, added: "Living Dead Media and Image Ten are proud to partner with CMON to bring legions of fans a new way to experience Night of the Living Dead.
"And, Living Dead Media will be honouring George A. Romero by donating a portion of its profits to the newly formed George A. Romero Foundation known as GARF."
Night of the Living Dead is just the latest IP to get the tabletop game treatment from CMON.
Earlier this year the firm launched the A Song of Ice and Fire: Tabletop Miniatures Game based on the book series by George R. R. Martin, as well as Bloodborne: The Card Game based on Sony's best-selling PS4 video game. In Q2 of 2019, CMON will be releasing a family tabletop game based on Hanna-Barbera's Wacky Races cartoon series.