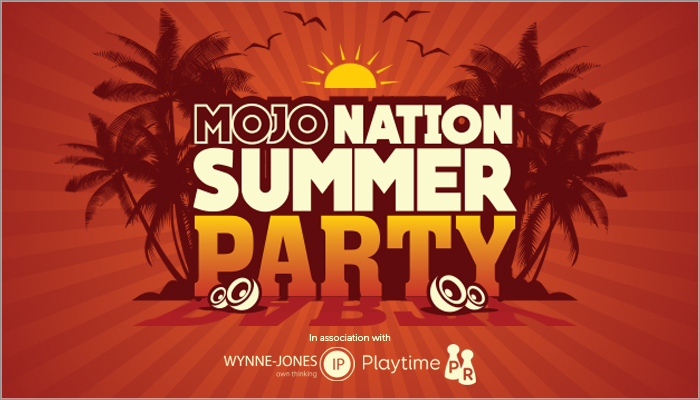 Sip a cocktail, catch up with friends and then crush them at a lively music quiz: it's Mojo Nation's first Summer Party, sponsored by Wynne-Jones IP and Playtime PR.
Yes, we'll be uniting the toy and game design community on Wednesday June 13th for a night of networking, boozing and quizzing at London's Jerusalem Bar.
Get a team together and book up to reserve your spot – we've enlisted the acclaimed gang at Sounds Familiar to take helm of the quiz (Time Out called them 'London's best and most raucous music quiz').
"We're massive fans of the way in which Mojo is supporting inventors and brands alike," said Lesley Singleton, MD at Playtime PR.
"We also enjoy a good party, so were only too happy to get involved."
Amy Kasprzyca, senior marketing executive at Wynne-Jones IP, added: "We're looking forward to participating at the Mojo Nation Summer Party, networking with industry execs – I just hope we don't let ourselves down in the quiz!"
It costs £150 to enter a team, and you can have up to six people in a team. To book your spot, click here.
For sponsorship enquires, email billy@mojo-nation.com.