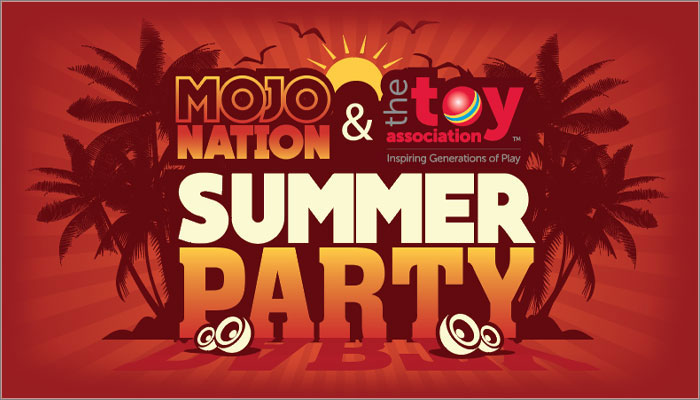 Grab a cocktail, catch up with friends and then crush them at a lively music quiz at Mojo Nation and The Toy Association's Summer Party!
Celebrating the opening night of DISTOY, we'll be uniting the toy and game industry on Tuesday, May 28th for a night of networking, boozing and quizzing at London's Jerusalem Bar.
We've enlisted 'London's best and most raucous music quiz' – the gang at Sounds Familiar – to take charge of quizzing duties, and there'll be over 100 tracks across eight rounds, covering everything from Wham! to Weller.
We'll be giving out prizes for 1st, 2nd, 3rd (and last) places, plus there'll also be a prize for Best Team Name.
"Members of The Toy Association have long made the annual sojourn to London for DISTOY and we look forward to joining them and all attendees on May 28th for a fun evening of networking and quizzing at Jerusalem Bar," said Steve Pasierb, president and CEO at The Toy Association.
"It's an honour to extend our Association's on-going support of the toy, game, design and inventor communities as co-sponsors of Mojo-Nation's opening night party! We encourage our members to join our team for what is certain to be a riotous music quiz."
Doors open at 7pm, with the quiz kicking off at 8pm, and there'll be booze and snacks to sustain you through the night!
To book your tickets, click here. Book solo and we'll find you a fun team on the night or if you already have a team in mind, book in your group (of up to six people).
See you there!