Comics publisher Oni Press debuts new board game arm, Oni Games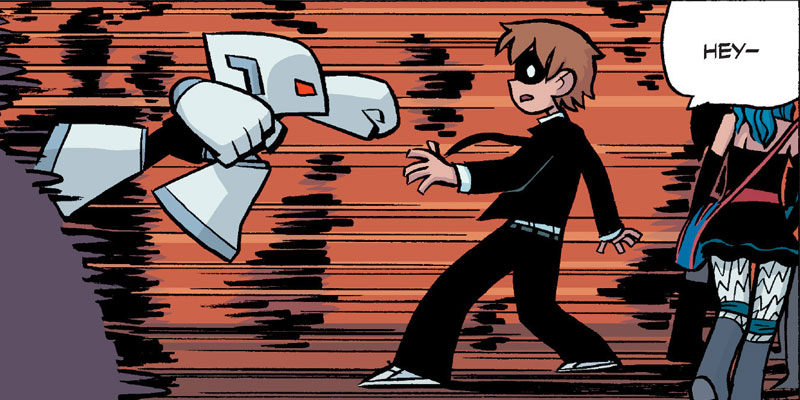 Oni Press, the Portland-based comics publisher responsible for the likes of Angel City and Scott Pilgrim, has launched a new board game arm called Oni Games.
Having enjoyed a positive reaction to Renegade Game Studios' Scott Pilgrim's Precious Little Card Game and its  recently launched comic series based on Plaid Hat Games' hit board game Dead of Winter, Oni Press felt it was time to capitalise on the momentum for 'a more official entry into the world of gaming'.
"As fans of the exciting developments and explosive growth in modern tabletop, we are excited to bring the same level of quality and execution in our creator-owned comics and graphic novels to the world of board games," said Oni Press' VP of creative/business development, Charlie Chu.
"The opportunity to bring our library of fun, accessible, and idiosyncratic comics and graphic novels to life from page to cardboard is irresistible."
Oni Games will be on partnering with both new and veteran designers and established publishers to bring the characters and worlds of its original creator-owned comics to the world of games.
Joining Oni Press to help manage this initiative is Steve Ellis. Ellis has worked in the gaming industry across a variety of capacities for almost 20 years, including retail as the founder and owner of Rainy Day Games, and a long list of credits in game design and development on projects like Dicey Goblins, the Trains series, and many others.
"I am excited to be joining the talented team at Oni Press as they embark upon a new initiative within the realm of games," said Ellis.
"I look forward to working with many talented game designers and developers to bring some of the amazing Oni Press properties to life in new interactive ways."
Oni Press publisher James Lucas Jones added: "We're so thrilled to have a multifaceted talent like Steve working with Charlie to breathe life into this new category for our business.
"We're fired up for Gen Con and can't wait to meet with game industry friends new and old at the show to discuss what all we have cooking as part of Oni Games."