CoolMiniOrNot's Rising Sun soars past $4m on Kickstarter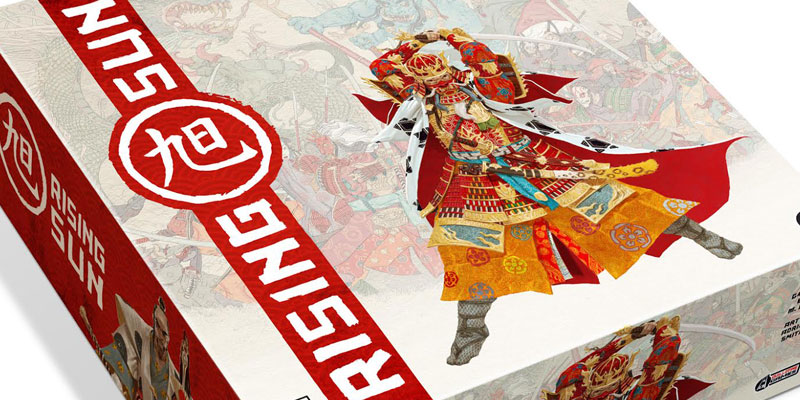 CoolMiniOrNot's Rising Sun game has raised over $4m on Kickstarter, becoming the firm's most successful crowdfunding campaign to date.
Rising Sun passed the $2.4m mark after just two weeks, and has now finished its run having raised $4,228,060 from 31,262 backers. The miniatures and board game firm is well versed in this space, with Rising Sun being its 26th Kickstarter project.
The game, set in feudal Japan, sees players strive to ensure their clan leads the land. Gamers must use politics to further their cause, negotiate to seek the most profitable alliances, worship the Kami to gain their favour, recruit monsters out of legend to bolster forces, and utilise resources to be victorious in battle.
"The Kickstarter campaign is over, and what a resounding success it was," read a statement from the CMON team.
"This turned out to be the most successful campaign CMON has ever run, with a total number of backers that is truly staggering. We can't thank all of you enough for your massive support of Rising Sun. We hope your faith in this project will be rewarded by an exciting game you will enjoy for years to come."
CREATED BY ERIC M. LANG, RISING SUN REUNITES THE SAME CREATIVE FORCES RESPONSIBLE FOR BLOOD RAGE, WITH ARTWORK BY ADRIAN SMITH AND MINIATURES SCULPTED UNDER THE DIRECTION OF MIKE MCVEY.
Created by Eric M. Lang, Rising Sun reunites the same creative forces responsible for Blood Rage, with artwork by Adrian Smith and miniatures sculpted under the direction of Mike McVey.
This month has also seen Lang join CMON as director of game design and Smith join as the firm's lead artist. Beyond continuing to design new games for CMON's growing library, Lang will lead the development team, growing CMON's vision of 'putting out fun, engaging, high-quality gaming experiences'.
Rising Sun will be delivered to backers in April 2018.