Aconyte's Marc Gascoigne on creating novels for board game brands like Pandemic, Arkham Horror and Legend of the Five Rings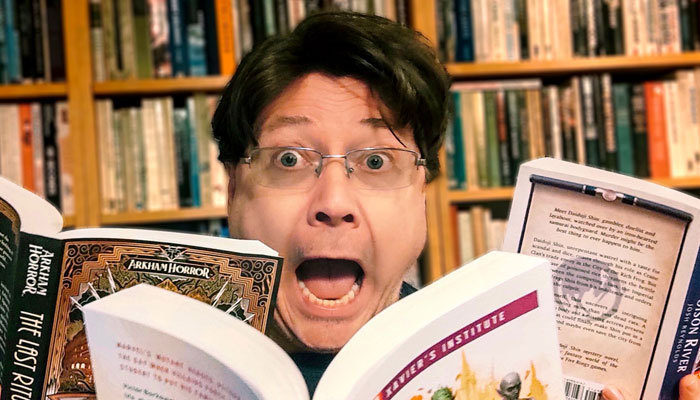 Aconyte – the fiction imprint of Asmodee Entertainment – is responsible for bringing some of Asmodee's bestselling game worlds to life as novels.
Recent examples include Patient Zero inspired by Pandemic, The Deadly Grimoire set in the world of Arkham Horror and To Chart the Clouds, a novel expanding on the lore of The Legend of the Five Rings.
Aconyte also publishes novel based on brands outside of Asmodee, with Marvel and Ubisoft titles part of the portfolio.
We spoke with Marc Gascoigne about his approach to creating novels that "go beyond the games".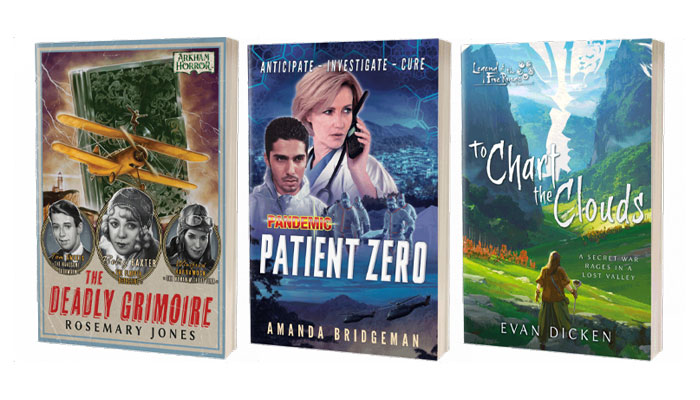 Marc; it's great to connect. To start us off, how did you find yourself working in the world of publishing?
I've worked in publishing since 1984. I drifted into it via an unusual route – after getting into this new weird hobby called "fantasy gaming" as a teen, I became an editor of board games and role-playing games at Games Workshop at the age of 21, then moved into general fantasy fiction.
I was a consultant for Penguin for ten years while also writing novels, games and computer games. I re-joined Games Workshop in 1997 to help build their now-famous Warhammer fiction line, The Black Library, and after ten years there was offered my own imprint, Angry Robot, by HarperCollins.
After another decade of launching the careers of a bunch of noted authors and winning a couple of awards myself, I was lured here to help set up Asmodee's new books division. And yet I still sometimes find myself wondering when I'm going to sort out a proper career.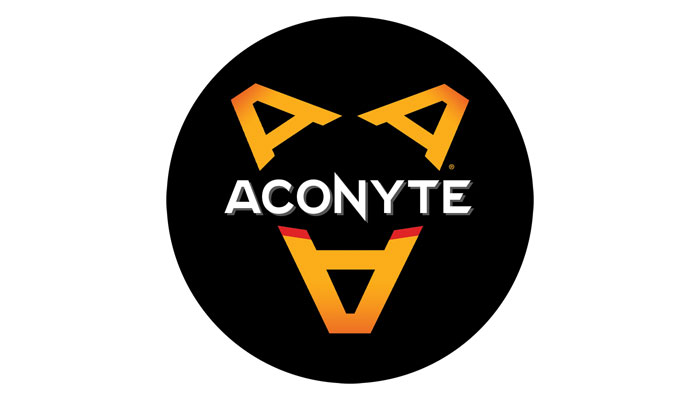 Ha! Let's dive into all things Aconyte. What sort of books do you publish, and what is the relationship to Asmodee's games portfolio?
We're a division of Asmodee, an international group of companies that are one of the world's largest distributors and creators of games, from family games to deep hobby titles. On the fantastical side, some of our biggest selling titles are set in engrossing fantasy worlds, where stories come to life through game play. Our mission at Aconyte, quite simply, is to explore them further through fiction – not tie-ins to the game, but all-new stories and sagas of heroes that go beyond the games.
And having announced that range two years ago, when contacts at Marvel and Ubisoft got wind of our plans, they came on board too for similar book lines.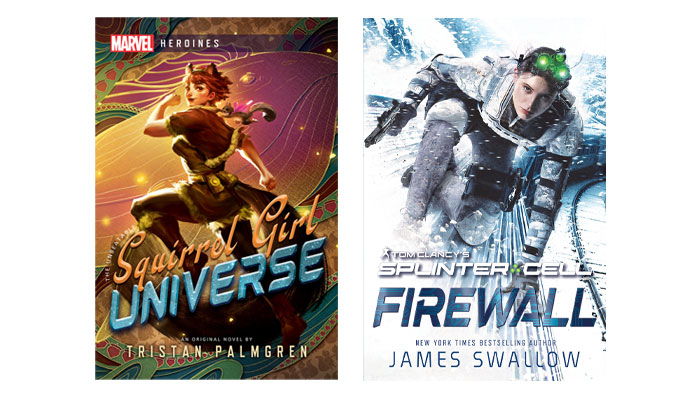 You mention "going beyond the games". Talk us through that process. How do you approach bringing games like Arkham Horror, Legend of the Five Rings and Pandemic into an entirely new medium?
More than anything, we try to pretend that the world we're depicting is "real". That is, we treat it as if it's a real world that just happens to have been depicted first in a tabletop game, a comic or a video game adaption.
We try to understand how this world works, what stories can be told there, and also what wouldn't work so well. For some worlds, we've even charted or mind-mapped potential plots, heroes and settings, building a deeper understanding of what will work… And above all, finding the characters that readers can follow through thick and thin.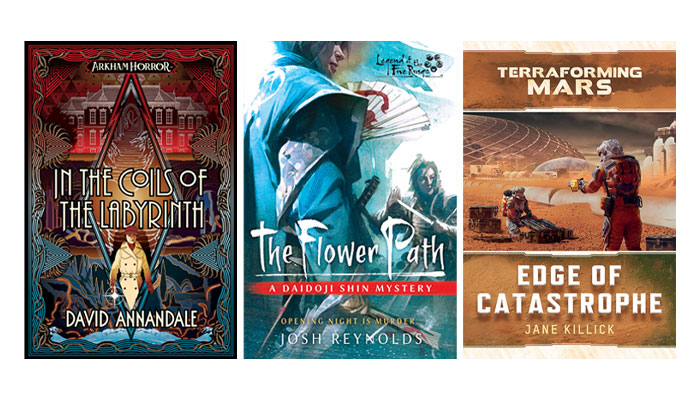 How do the authors get to grips with these worlds? Do they have much engagement with the designers of the original board games?
We recruit authors from across fiction, whether fantastical, historical, crime and beyond. Many are gamers already, but the key thing is that they are all practiced at taking someone else's creation and expanding it.
Quite a few have a background in comic books, where of course it's a great honour to be asked to be the new writer on Batman or The Avengers – and just as with our books, you need to know all about the characters and their world, but also be fearless enough to create new stories starring them.
Absolutely. Now, Asmodee has a rich, varied portfolio of IP, and brands like Arkham Horror have detailed worlds that come through loud and clear when you play the game. There are other properties – like Ticket to Ride and Dobble – that, on paper, might seem tougher to write a novel around… Although your Dobble graphic novel looks great! Do you think there's a novel for every game, or are some tougher nuts to crack than others?
Asmodee might make a game for every gamer, but there isn't a novel for every game, and that's fine. Stories grow around characters and events, and some games are a little too abstract. Our remit is for fiction for adults and older teens, but we have licensed some game properties for younger readers, as you mention.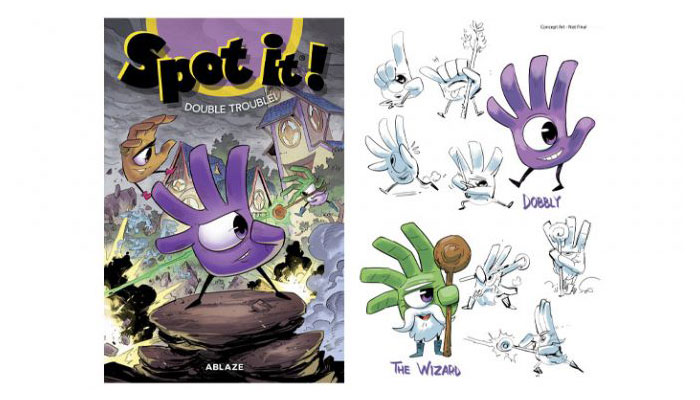 Similarly, you might not make a dramatic Hollywood movie or Netflix TV series based on some of our more abstract games… But then again they could inspire a fun gameshow.
You mentioned earlier that alongside Asmodee-related titles, Aconyte also publishes books for the likes of Marvel and Ubisoft. Is there something about how you work with IP that you feel is attracting these big names?
It's the same technique for all – we're not making cheap tie-ins, but creating expertly realised fantasy novel series that grow over time to create whole new corners of the IP. This does mean that we need time to create series of books, gave them space to reach their fanbase and take on a life of their own. But when it really works, such series can thrive for decades (see Star Trek, Warhammer, Doctor Who novels…), and even feed amazing ideas and opportunities back into the core IP.
Are there plans to continue working with IP outside of the core Asmodee portfolio?
Very much so – we're keen to explore any worlds where stories and characters thrive. As Asmodee grow we'll always be keen to work with new games and worlds created by our colleagues, but we're also in constant discussion with the owners of IPs from further afield. We're looking at historical and crime properties too.
We'll keep our eyes peeled for those. Looking ahead, are there any releases coming out this year that you feel are especially smart brand extensions?
We have a full range of releases every month, but I'll mention three. Our upcoming Assassin's Creed trilogy from Kate Heartfield, starting with The Magus Conspiracy, is set in a historical time period that they haven't covered in the video game series – it's great to see Ubisoft understand how these books can open new areas as well as fill-in existing corners.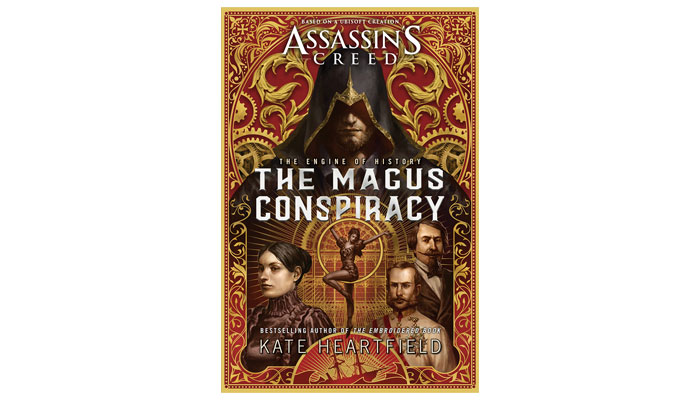 Our Marvel Multiverse Missions series goes almost all the way back to where I started in this business: choose-a-path gamebooks featuring Deadpool and She-Hulk, offering a mix of gameplay and sarcastic storytelling for adults, either nostalgic or new to the format.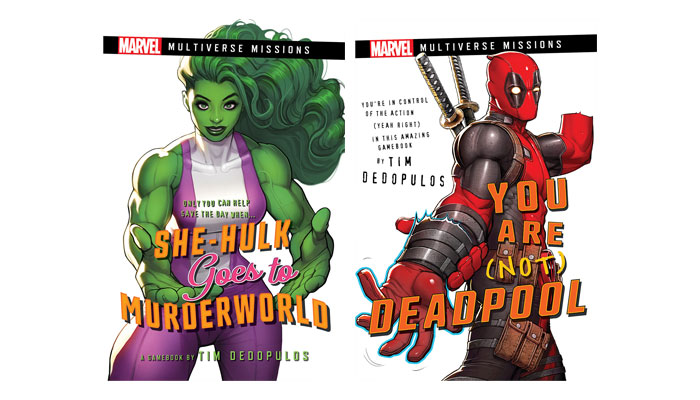 And then later in the autumn of this year, the first of a new non-fiction line devoted to board games, including reference books, art collections and world books. Well, I do like to keep busy…
Ha! They each sound great – we'll have to tie back in to chat about the non-fiction board game line. One last question: how do you fuel your own creativity?
I do have one creed: I know my limits. I'm not a novelist, but a producer, and a good one at that. I learned a long time ago to build the playground, then let properly talented people play in it. That seems to work!
Marc, this has been great. Huge congrats again with the success you're having with Aconyte – let's catch up again soon.
–
To stay in the loop with the latest news, interviews and features from the world of toy and game design, sign up to our weekly newsletter here