Creative hows and collective wows with Heath Saber: Inventor Relations, Moose Toys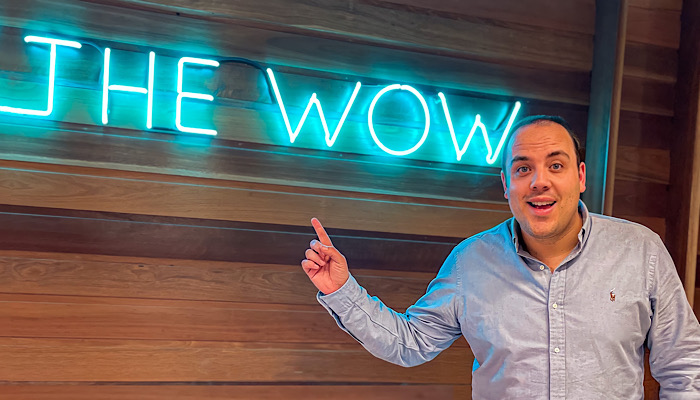 Heath, how are you?
Hi Deej, I'm doing great, thanks! How about you?
All good here, thank you – a tad too warm, maybe! So now… You've had quite a year… Tell us about that!
We've really had a significant push to diversify and build many powerhouse brands: Treasure X, Goo Jitzu, Magic Mixies, Bluey, Real Littles, and more! As a result, we've just closed a fantastic year, one of our biggest, if not the biggest, to date. And there's more to come!
Indeed! Moose is also launching a new games division…
Yes! We've now firmly entered the games category, something we'd dabbled in before, but not in this manner. It's been REALLY exciting…
Tell us about it; I've been champing at the bit!
Champing at the bit! So, over the past couple of years, I've been fortunate to be closely involved in the early stages of our strategy, team building, line plans, and developments. Working with some of our other senior team members, we've built the line you're seeing launched right now – something of which we're very proud! And that's just getting started! Our leadership team managed to pull the legendary David Norman out of a short-lived retirement to come and spearhead our games initiative.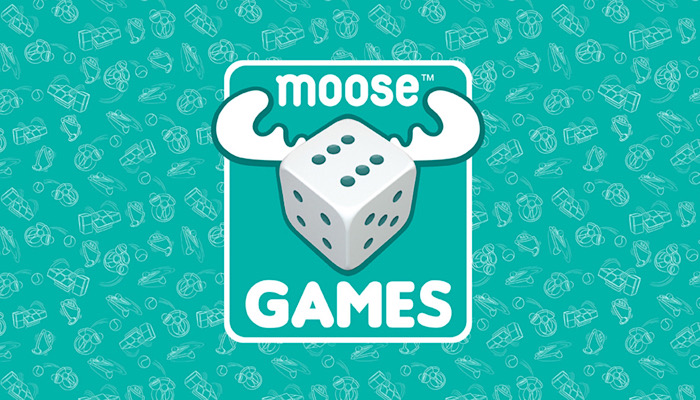 David Norman? That's a bit of a feather in your cap!
It really is! And it's been an absolute pleasure handing over to him; learning from the sensei, meeting inventors I hadn't met before and widening the scope of great innovation I see daily. While I can't talk specifically about our plans yet, I can tell you that many exciting developments are happening in this space. You should definitely keep an eye out!
I most definitely will! So in regards to your personal role, Heath, you're now the inventor relations guru at Moose Toys in Australia. How did you come to be there?
After finishing product design school, I'd not had even a fleeting thought that there would be opportunities in Australia within toys. Instead, my eyes were set on the homewares business and getting into that!
Homewares?
Yes… Out of my final year project, I had a unique design solution for a multi-plug adapter, and I'd started working toward getting it made. After some time networking, I was introduced to Nir Pizmony – the ex-CEO of Funtastic. At the time, Nir supported my concept – but he also asked me to go away and think of toy ideas – which to me was so exciting and new!
This is great! And did you do that right away?
I did, and we struck a licensing deal on my third concept pitch! That's the moment I became a toy inventor! Part of the deal was to come on board for a month to handover… That month turned into six years, seeing me go through roles of Concept Designer, Product Manager, Brand Manager, and Interim Head of Product Development.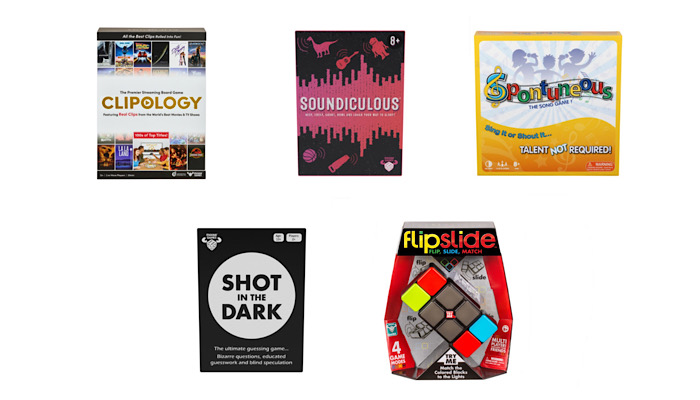 So just to clarify, where was this? Where were you based?
For the most part Melbourne, but I spent two years in Hong Kong while managing the product development team and factories. On arriving back, I had a twelve-month stint as the Digital Marketing lead – which was super interesting – but I HAD to get back into the product! So I swapped over to Moose, learnt the Moose way as a Product Manager, and was quickly invited to run our Inventor Relations initiatives.
And in terms of making the move from product design to inventor relations, how important is the insight you carry over?
Having a product-design background and the rounded experience from my first six years in the industry – working on the product through to sales – has undoubtedly played a key role in my success in inventor relations. The experience and understanding comes from a number of areas…
Such as?
Production feasibilities, factories, costing, marketing, sales, and concept development… I believe they allowed me to find the diamond in the rough and see opportunities that others may not.
I'm curious, Heath: how creative do you need to be in your role? Is it a primary concern? Or do you now see your job more as being about encouraging and enabling others to be creative?
I believe creativity goes hand in hand with encouragement and enablement in this role. Creativity unlocks the ability to visualise, communicate and collaborate on the ideas we see in real-time. When presenting internally, it also allows us to bring a relevant spin or connection to a pitch.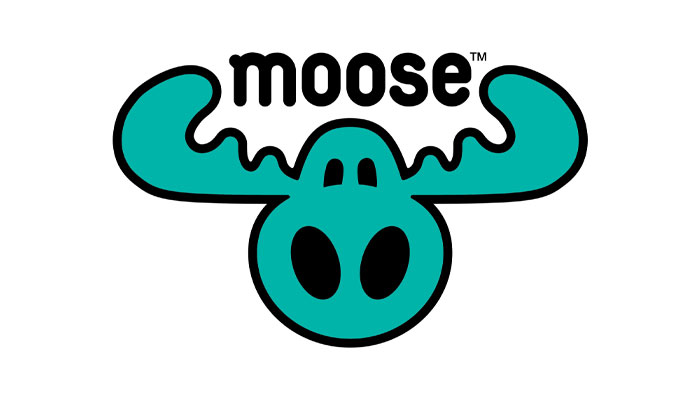 Right…
That encourages our inventor partners because they know we can have a creative discussion in every pitch meeting with them. It also enables them to use creative feedback, and align with business needs, without waiting days or weeks for feedback.
And to a similar point… When you're stuck for ideas, what's your go-to technique to generate ideas?
I have a few ways, actually! For one, I like to change my environment…
Change your physical environment?
Change my physical environment, yes; I like to find a different space. But then, I'll also change – for example – the music genre I have on in the background, or even swap from using a computer to a pen and pad.
Great! Makes absolute sense to me.
And speaking of pen and pad – I like to doodle! I find aimless doodling opens the flow to creative thinking. Finally, I like to read some inspiring articles on new tech, innovations and creativity. Anything like that helps
Love it! Doodling doesn't come up in conversation very often but it's a really interesting technique. Thanks for that. So, now… Let me ask you this: when you're being shown an idea, what do you now consider the most important thing to look for?
Our mission at Moose, our big goal, is to be the most innovative toy company in the world! So to do that, I look for that gut feeling of 'WOW'!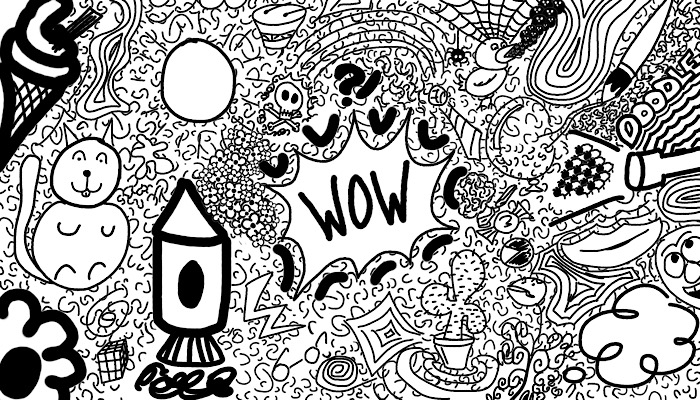 Wow?!
That's the feeling you want the design team to feel, the feeling you want marketing to promote, the feeling you want sales to pitch – and certainly the feeling you want kids to enjoy!
Yes, interesting – as opposed to not feeling the "wow" yourself, but imagining other people might feel it…
Exactly. We want the whole team to feel it.
Right. I also wanted to ask about the various international lockdowns we've had, Heath… How did they affect your search for ideas?
Thankfully, we're on the other end of it and I'm looking forward to Mojo and LA previews! I think things slowed down for sure… The energy wasn't as high – there's nothing like sitting in your booth at New York Toy Fair with the buzz of the industry around and having meeting after meeting of passionate people coming to show you their wares.
And what's your feeling towards Zoom pitches versus pitches in real life?
Well… For the most part, Zoom pitches did do the trick – and continue to do so… Having just recently come back from a trip, though, I was reminded of how valuable face-to-face time is with our partners, and what amazing ideas can come from the dynamic discussions and being able to grab references in a room.
You prefer it in person, then?
I certainly do, yes. I just don't think body language transfers so well over Zoom, and I think that's often key to the pitch. Don't get me wrong… We've had some excellent products come through video chat over the past few years, and we'll continue to do that – but it's not the same!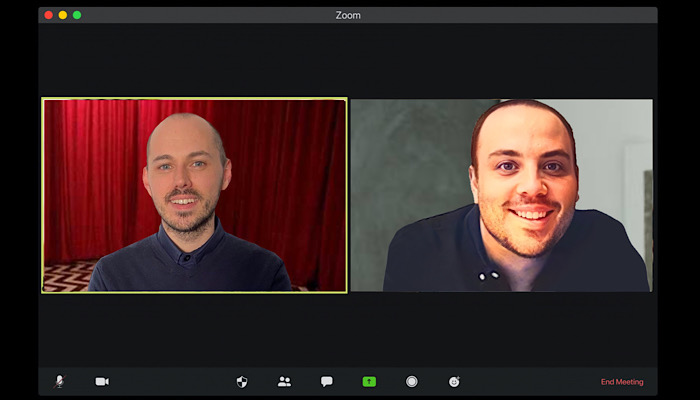 No, I tend to agree… Video meetings do squelch some of the energy. So – given that you're coming over for the Mojo Nation event, what tips would you give people about pitching to you, personally?
I think there are four things I'd suggest. First, please do your research before pitching. Make sure your idea is unique, and certainly make sure that Moose hasn't done it before! It's happened a few times and can taint the meeting.
Ouch! Yes. I imagine that could create an awkward air.
Second, be confident and passionate. I know it can be hard in this industry where there are a lot of people saying "No thank you"… But it really helps. Third, remember that we're here to have and create fun – so don't be too serious. And finally: be honest, and only promise what you can deliver.
Gooooood! Good advice; great! Alrighty… We need to wrap this up, but one last question: what's the most interesting thing on your desk?
Most interesting… Hmmm. Well, my favourite thing on my desk is a picture of my two girls; they inspire me, and I live for their smiles. And they know it too! But that might not be the most interesting to others…
I like that you split the difference!
So the most interesting thing, I would say, is a novelty toy that Steve Fink gave me when he was clearing out the old Bang Zoom offices… It's called Fighting Grandads! It wasn't invented by them, but it's the one thing most people pick up and start a conversation about when coming to my desk.
Fighting Grandads! Terrific! Thank you, Heath, this has been a real pleasure; I'm really looking forward to seeing you in September.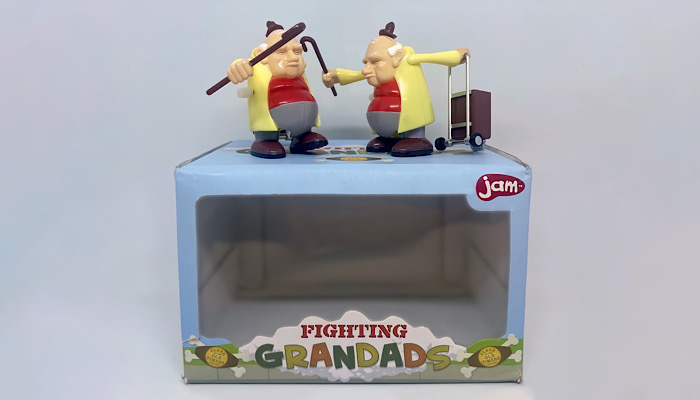 –
To stay in the loop with the latest news, interviews and features from the world of toy and game design, sign up to our weekly newsletter here