Creative Licensing's Stephanie Marlis Kupperman lifts the lid on giving classic movies the board game treatment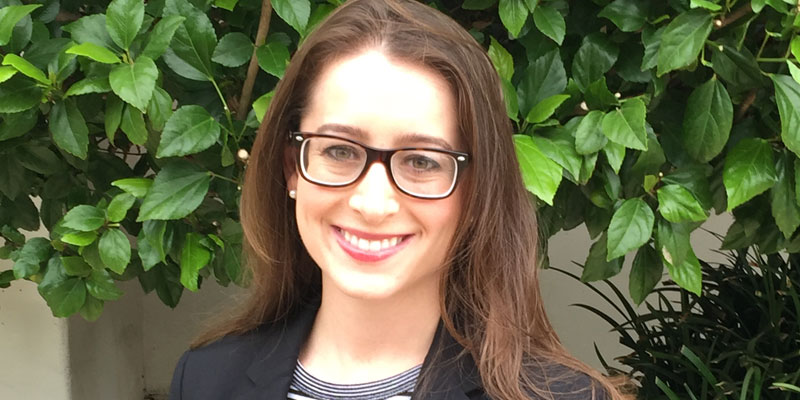 Founded in 1982 and based in LA, Creative Licensing Corporation is responsible for bringing a raft of classic movies into the world of toys, games and other merchandise.
With partnerships spanning everything from Re-Animator action figures to a Terminator board game, CLC has also enjoyed recent success in the world of Kickstarter, utilising the crowdfunding platform to launch board games for properties including  Evil Dead 2, The Terminator, Total Recall and Rambo.
We caught up with CLC's director of business development, Stephanie Marlis Kupperman, to talk about how the firm goes about choosing which movies to bring into the toys and games space, and why she feels Ridley Scott's Black Hawk Down could be the firm's next board game success story.
For anyone who may not know, can you tell us a bit about CLC and how you guys work?
Creative Licensing is an independent merchandise licensing agency. We represent large studios and production companies including StudioCanal, Revolution Studios, Trancas International Films, and Enter these Dark Woods. With this, we represent over 100 titles including such iconic films like The Terminator, Rambo, Evil Dead 2, Halloween and xXx amongst others. We grant companies around the world rights to make products based off of the films we represent.
How do you go about assessing which of your properties would make a great fit for a board game?
We look at three main things:
Are there inherent gamification elements in the film to justify a game in the first place?
Is there enough of a passionate fan base to support a game?
How do we think this would perform on Kickstarter?
Almost all of our board games have been launched via a Kickstarter campaign, so we look at the current landscape and ask if there is room for our game on Kickstarter.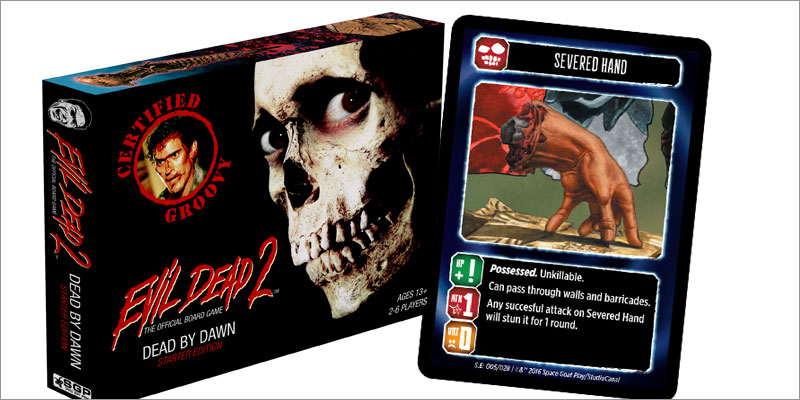 Could you talk us through some of your previous successful board game partnerships and why they worked so well?
One of our most successful partnerships was with Space Goat for Evil Dead 2: The Official Board Game. This game raised over 1000 per cent of its goal.
One of the reasons we think it worked so well is because Evil Dead 2 sits right in the sweet spot of being a cult classic film that is still recognised by a large enough number of people.
Additionally, the Kickstarter video, game play and optional upgrades (including the variant ex-mortis box and fully painted figures), were spot-on in terms of the look and feel of the film. This allowed people to feel the game was authentic and created by fans for fans.
One of your recent deals include a tablegame partnership with Overworld Games for Total Recall. What made Total Recall a great fit for a tabletop game?
There is inherent gamification in Total Recall because the premise of the film is about the conflict between Rekall, the company who provides memory implants, and Quid (Arnold Schwarzenegger) the secret agent who is looking to destroy Rekall. Overworld did a tremendous job of expanding on this to create a compelling game.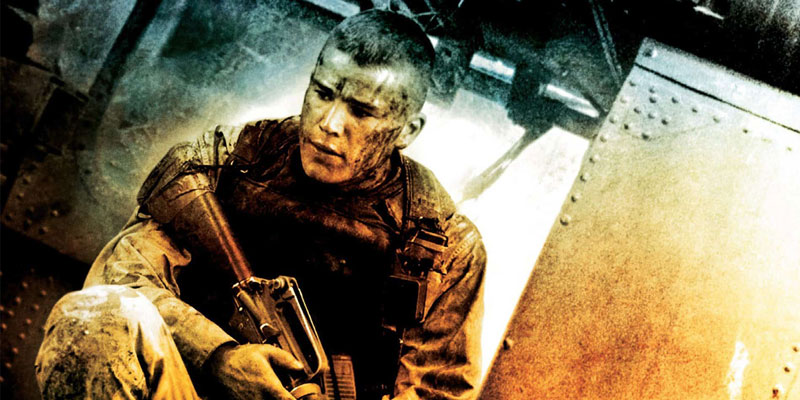 Have you got any properties that you are currently looking to expand into games? If so, why do you think they would be a good fit for the category?
Yes, one film that we think would make for a great board game is Black Hawk Down. The film has a star-studded cast including Josh Hartnett, Orlando Bloom, Ty Burrell, Jeremy Piven, Eric Bana and Ewan McGregor, and was directed by Ridley Scott. Players could play as these soldiers on teams trying to complete complex missions in Somalia. Furthermore, the film has a loyal fanbase whom I think would enjoy revisiting the film through a board game and Kickstarter campaign.
Creatively, do you think the world of licensed board games is in a good space?
Yes, I do. As the world of licensed board games continues to expand however, I think it will be the companies that push these games to the next level with app integrations that will be the ones to truly distinguish themselves.
Save
Save
Save
Save
Save
Save