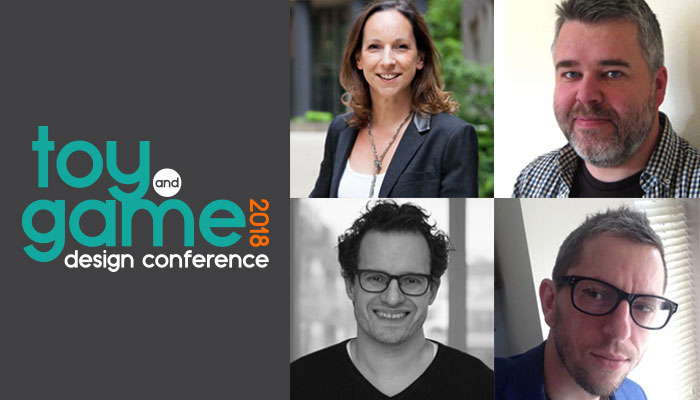 The creators of Fog of Love, Pikoko and Elysium will be talking about their approach to game design at this year's Toy and Game Design Conference.
Kicking off Mojo Nation's inaugural Play Creators Festival, the Toy and Game Design Conference takes place on Monday, September 10th at London's Emirates Stadium and is a day set to inspire, enlighten and wow the industry's creative backbone.
Lesley Singleton, the co-founder of Board Game Club and MD at Playtime PR, will chair the Board Game Design Panel and she will be joined by:
Brett J. Gilbert: One of the UK's most prolific freelance board game designers, Brett J. Gilbert's first published board game, Divinare, and later Elysium, co-designed with Matthew Dunstan, have both been recognised by the jury of the German Spiel des Jahres award, the most prestigious prize in modern board games. He has provided game development and consultancy services for LEGO, Twitter and many game publishers in the UK, and is lead developer for Alley Cat Games, whose successfully Kickstarted games include Lab Wars and Dice Hospital. His recent titles include Fairy Tile, Raids and Professor Evil and the Citadel of Time.
Adam Porter: An English game-designer living in Wales (and a dentist in his spare time!), Porter's first game was Big Bazar, published by Blue Orange, followed shortly by Doodle Rush and Pikoko from Brain Games. The latter game won Best New Card or Dice Game at the UK Games Expo Awards 2018. Porter has further games due for release in 2019 and he also produces a YouTube video blog about gaming, with a focus on design, called Adam's Boardgame Wales.
Jacob Jaskov: Working with behaviour design, knowledge processes, innovation and strategy in his boutique consulting company The Behaviour Bureau, Jacob Jaskov is also a game designer, aiming to develop games that are based on deep understanding of psychological and real-world mechanisms and interaction structures. He uses his innovation methodology to create titles that reach new audiences and engage them in novel ways, and his game Fog of Love has been called "a tour de force" and "unlike anything else on the tabletop."
"The panel Mojo has brought together represents some of the most exciting games design talent, responsible for some of the most interesting and innovative new games of recent times," said Board Game Club's Lesley Singleton.
"I'm delighted to be hosting and looking forward to chatting to the panellists about what inspires their thinking, and how they translate those great ideas – often involving complex new gaming mechanics – from brain to table."
Brett J Gilbert added: "I am excited to be part of the first Toy and Game Design Conference, and look forward to being part of the conversation about board game design. I hope the design panel will be a chance for me not just to share a little of my hard-won wisdom, but also to learn from the expert audience and my fellow speakers!"
Adam Porter said: "I have been designing games for a few years now, and over the last year a number of my games have hit the market. It has become clear to me that game design is as much about relationships and conversations as it is about ideas and innovations.
"I maintain a YouTube video blog of my game design thoughts and opinions and am always ready to talk about games, about design, and about the industry, so the opportunity to speak on a panel at the Toy and Game Design Conference was something I jumped at. I am looking forward to sharing my thoughts, hearing the thoughts of other designers and publishers, and hopefully coming away more knowledgeable than when I arrived."
Jacob Jaskov stated: "I look very much forward to the panel, as my approach to designing games is dramatically different from what everybody else does. This will for sure create healthy discussion that both I, and others, can learn from."
To ensure you don't miss this exciting session, buy your ticket to the Toy and Game Design Conference – sponsored by Hasbro, Alpha Group and Wynne-Jones IP – over at https://toyandgamedesignconference.com.
For sponsorship opportunities, email adam@mojo-nation.com.