Cult of the Lamb board game in the works, says Devolver Digital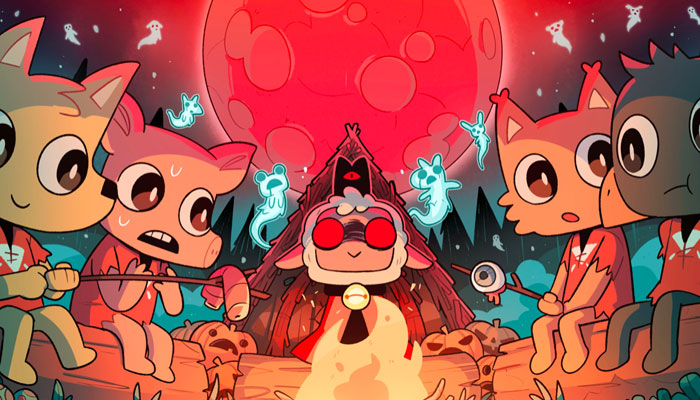 A board game based on Devolver Digital's Cult of the Lamb video game is in the works.
The game, developed by Massive Monster and published by Devolver Digital, sees players take on the role of a cult leader who indoctrinates – and sacrifices – its members, building a loyal community of woodland followers to become the one true cult.
The brand is now eyeing greater licensing activity in Europe and Asia.
"Cult of the Lamb was an overnight success and, in next to no time, it garnered a cult following of grassroots fans who love the mix of cute and occult and its irreverent attitude, so we knew there was a demand for more gaming content and consumer products," said Fée Heyer, Head of Global Licensing & Partnerships at Devolver Digital.
"Recent LBE events like the 'mock sacrifice' that turned into a 6,000 person rave in Fed Square in Melbourne – or the classical rendition of the Cult of the Lamb score by the Victoria Orchestra this month – showed the need for a deeper experience. There are also a board game and graphic novel in the works. Next step is for us to find even more partners who want to 'Join the cult'."
Ten licensees are already on board for the brand in the US, across products including tarot cards, Knucklebones game and dice, figurines, apparel and accessories, stationery, homewares and deco, artworks and collectibles.
These licensees include YouTooz, Artovision, Bioworld, FanGamer, Good Smile Company, Surreal Entertainment, FYE, Geekify, Level Up Dice and Comic Controllers.
Heyer added: "Our strategy on the licensing side was to lean into what fans wanted – really authentic product with a genuine connection to the game. We've worked incredibly fast to deliver it, which meant disrupting the traditional, long-lead licensing model.
"Youtooz figurines were available on pre-sale as early as February and a limited number of Bioworld t-shirts dropped in March 2023 while we worked on doubling the order for May. The ability to meet that immediate need from the community meant they didn't walk. Instead, we have kept them happy, engaged and they're eager for the next drop."
–
To stay in the loop with the latest news, interviews and features from the world of toy and game design, sign up to our weekly newsletter here