"Cutting-edge creative is our superpower": Hasbro's Marianne James on championing great design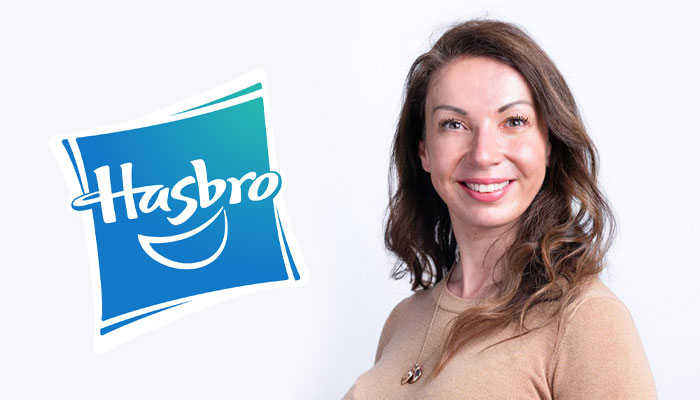 Marianne, it's great to catch up! To kick us off, how did you find your way into licensing?
For a long time I was working at an SME, heading up the sales team on stationery – but I've always been interested in product and innovation. While I was there, I launched a brand and that sparked in me a passion for brands. I left there and went to work for Unilever. I had a great few years there, but an opportunity came along with Paramount and – with my fresh interest in brands – that was exactly where I wanted to be. That's how I got into the licensing industry. Once you're in it, you never really want to leave it… It's a strange little community in that sense!
You're now with the lovely folks at Hasbro. While Hasbro is also an entertainment titan, a lot of brands you're working with now have their origins in product – toys and games! Does that make the job different in any way to your time at Paramount?
There are similarities, for sure, because every brand has a jumping off point to go and create a product range or marketing execution… Whether that starting point has its roots in toys, entertainment, digital, publishing, the retailers are the same and the partners are the same, depending on the markets that you're in.
That said, Hasbro has a wider portfolio than where I've been previously, so it's made my job even more enjoyable. The brands that need content to thrive – such as some pre-school IPs or movie and TV-led properties – are highly valuable, but we have many more levers in the strength of portfolio. It's so rich.
"I endeavour to ensure the creative team has as much of a voice as the commercial team."
Look at all of the vault properties that Hasbro has… They may not all suit every category in licensing, but they give us plenty of great opportunities to build a portfolio that will excite partners and retailers. We can really have some fun with how we look to take brands to market in different ways.
I wanted to ask you about the balance between commercial and creative in your decision-making. How important is a company's approach to design when it comes to choosing who you want to collaborate with?
It's absolutely critical. We have a brilliant creative team that is part of my LCP team and focuses on creative management, product development and design execution. I truly believe that relevant, cutting-edge creative is our superpower; it's our secret weapon. Without it, we're not going to win. Ultimately, we're a product business and so we have to show up with the very best creative designs and quality product. If we don't, we'll get left behind.
When we work with our licensees or ask them to pitch, it's not just the commercial angle we're interested in; it's importantly a creative decision too. Creative is a critical factor and I'm a big champion of it. I endeavour to ensure the creative team has as much of a voice as the commercial team. After all, the commercial team can't do their job without the creative team.
Great answer. Are there any recent launches that highlight how creative licensees can be with your brands?
I love the Anya Hindmarch collaboration we did with Mr Potato Head. It's a great example of us mining the vault and utilising a brand that doesn't have content behind it. It's a beautiful product that showcased the IP in a completely different light. It went from a beloved toy to something with true fashion credentials. It was a great collaboration.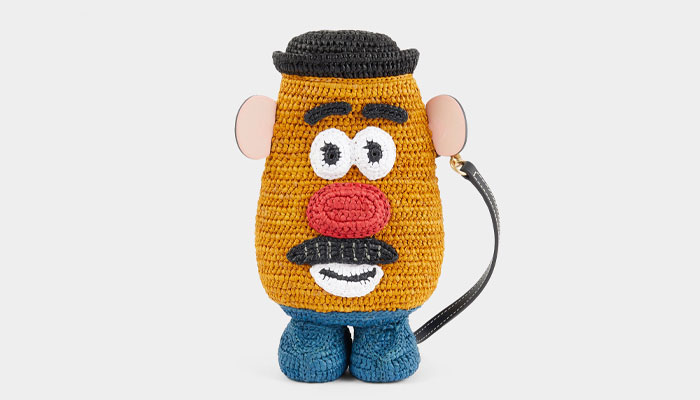 Another one that comes to mind that's a little more mass was the cans of water we did with CanO Water for Transformers: Rise of the Beasts. It's an essentials F&B category, right? It's water – but it's innovative, sustainable and was executed beautifully. It was also a good example of how purpose plays a role in what we do and how we would like partners to be mindful of that.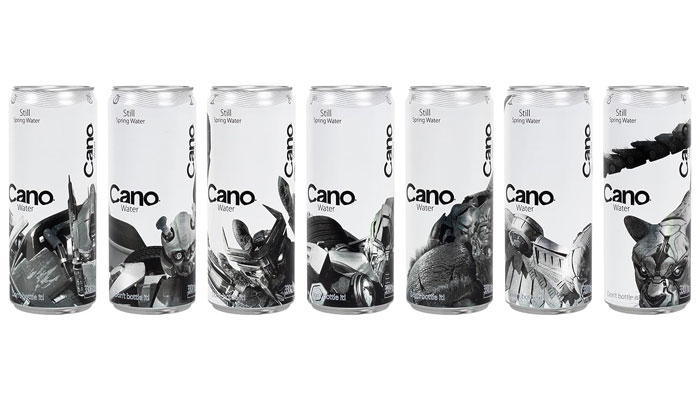 Nice examples! Do toy brands resonate with consumers in a way that's different than other types of IP?
They do. There's a nostalgia factor and they're personal to families with some of our toy brands. That also means that consumers have a real emotional connection to our brands. I'd also say that the strong design and creative associated with our products has power. Look at the Anya Hindmarch Potato Head launch… Even if you've never played with a Mr Potato Head toy, it looks so beautiful as a bag that you'll be intrigued by that product. That shows the power of great design.
What is the key to successful creative collaborations between licensors and licensees?
With collaborations between big brands, there can be a question mark over which brand will have the most equity – but they've got to have equal equity. You've got to be mailable to ensure both sides understand each other's needs and get the best final product and design execution. That can also sometimes mean stepping out of your comfort zone.
"It's Peppa's 20th anniversary next year, so you'll see her everywhere!"
Absolutely. Now, next year sees Dungeons & Dragons celebrate its 50th anniversary and as a brand it's gone through quite an evolution in that time. What makes it an exciting IP to work on today?
It had a resurgence during Covid as people spent more time together inside and the Stranger Things effect has hugely benefitted us too.
Ah yes, they play it in the show, right?
They do! So that's been great. That said, it's always been a powerhouse with incredibly passionate loyal fans. Stranger Things opened up a new mass audience for the brand, which in turn opened new retail distribution channels and new licensee opportunities. Partners come to us with ideas for D&D now and next year's anniversary allows us to look back at the history and legacy of the brand, but through a modern lens.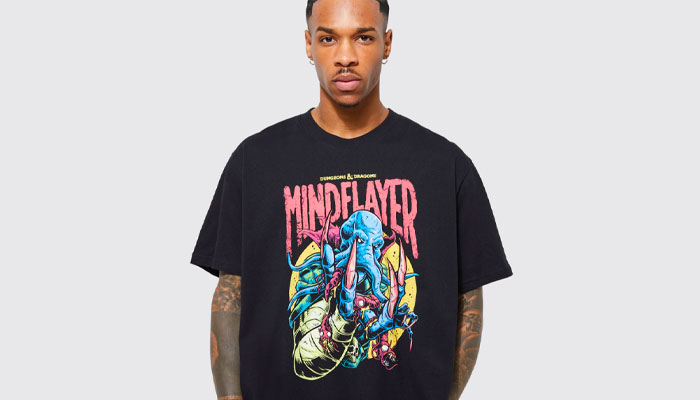 BLE is just around the corner, so alongside D&D, what are some of your key focuses at the minute?
We're very much focused on fewer and bigger, which in turn allows us to be better. We're going out with purpose and with impact, with our tier one brands. That includes Peppa Pig – it's Peppa's 20th anniversary next year, so you'll see her everywhere – and Transformers. We'll have another movie, Transformers One, launching in 2024. We've never had Transformers movies launch two years in a row, so Transformers: Rise of the Beasts has succeeded in building excitement and interest that we'll sustain into 2024 and beyond. All that, plus we still have our Transformers: EarthSpark series with Nickelodeon, so we have a rich content slate for the brand and it's a priority for us.
"I'm a product person, so I get inspiration from seeing different ranges and launches."
My Little Pony remains a key priority for us in the girls space – and then we have our vault brands. That includes the likes of Littlest Pet Shop, Easy-Bake Oven and FurReal. We'll start to tease out licensed support for those brands very soon. Other priorities for us include Nerf and Play-Doh… We've done some incredible work on Nerf and we're crafting a rejuvenated strategy for Play-Doh at the moment, so you'll see lots more of that come through as we go into 2024 and 2025.
Marianne, this has been great. My last question is about how you have ideas. What helps fuel your creativity?
I'm definitely a product person, so I get inspiration from seeing different ranges and launches. I have two little kids and we live in a world of play here at Hasbro, so they really inspire me. I also like to read a lot, including the trades, and that fuels my creativity. That all percolates and leads to ideas. That said, I don't carry around a notebook to jot ideas down on! If an idea pops into my head, I'll spring into action on it immediately.
My role also covers looking after multiple markets globally and I'm very interested in what's going on culturally in Asia and the Middle East. Some of these markets are so fast paced, innovative and forward-thinking that you can't help but be inspired by what's happening there.
On that, are there big fluctuations in terms of which brands resonate across different territories?
There are lots of nuances to each market… For example, PJ Masks remains very successful in the Middle East and not a tier one brand in other markets. Transformers is already massive in China, but in other markets it's the movie that has propelled it forward. Peppa Pig is huge in Europe and China but isn't on that same level in the Middle East. There's lots of different dynamics and cultural nuances at play – it keeps things very interesting!
Marianne, this has been fun. A huge thanks again – see you at BLE!