D&AD New Blood reveals winners of board game brief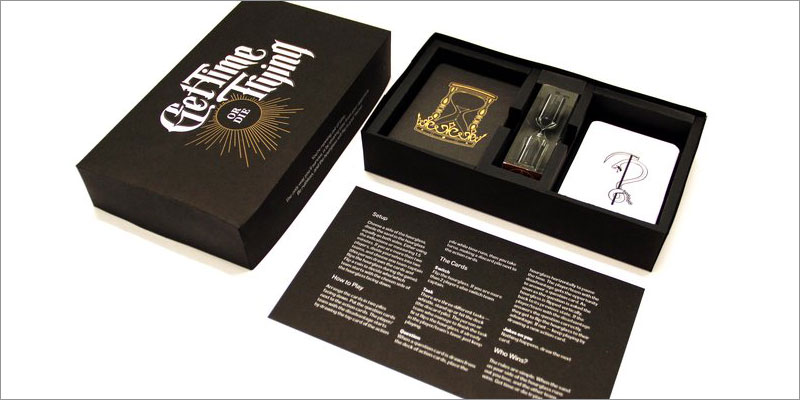 D&AD has unveiled its list of designers that have triumphed in the board game category of its New Blood Awards.
The New Blood Awards are open to any young creative aged 23 or under, in addition to current students and those within two years of graduation. Each category of the Awards sees a company set a real brief for entrants that are then judged by industry experts.
This year saw Hasbro and Big Potato set a brief for entrants to invent and design a party game that takes young adults away from their screens.
The jury for this category included Jenga creator and founder of Oxford Games Leslie Scott, Playtime PR MD Lesley Singleton, AnalogFolk's Simon Richings and Big Potato's Ben Drummond and Tristan Hyatt-Williams.
The 13 triumphant board games entries, each receiving one of D&AD's prestigious Pencils, are:
Boredom: The Bored Game (Harriet Richardson) – a digital detox board game designed to demonstrate how modern day technology is preventing us from reaching ultimate boredom.
Come Again?! (Taylar Wong, Bryony Barratt and Ben Webb) – a lip reading party game all about how well you can communicate to your friends
Drawkward (Ian Wilson) – An awkward drawing game where players are tasked with drawing thing awkwardly, like attempting to sketch out a dog while holding the pen between your elbows.
Entangled (Lorena Romero, Manel Martico, Andrea Loureiro and Rita Sanchez Villar) – A contact party game were players will be challenged to do some moves that will appear on a dice, with each move making the group more entangled.
Fibster Hipster (Alice Rotelli, Elisa Di Nardo, Gabriel Trombini Filho and Amanda Vien) – a card game that revolves around completing secret missions. While at a party, players must interact with the people around them, completing each mission on the card.
FlipStik (Natasha Hicken and Charlie Boyden) – Inspired by the bottle flip craze, this simple rules-free game sees players flip the FlipStik and learn new ways to flip it.
Funeral (Hanna Petersson, Carrie Tang and Alex Eftimie) – Funeral sees players give eulogies for each other, trying to grab the most from the will. Each round a new player is declared dead and the living players must try to give the most touching or chocking eulogy. But if the dead rise from their grave, challenges kick in which see the living players perform tasks to win.
Get Time or Die Trying (Linea Lindstrom, Sarah Bengtsson and Erica Svejderud) – Players are given an hourglass with the same amount of sand on both sides. Beat your opponents by getting all the sand over on your side of the hourglass by being the smartest, craftiest and, most importantly, the quickest.
Hate: The Game (Sam Packham) – Equipped with dice and corresponding Hate category cards, the object of Hate: The Game is to express what gets under our skin about a particular subject without revealing what that said subject is.
Light Hockey (King Yeung Siu, Chau Lam Cheung and Chi Leong Lee) –  This easy-to-play ball game involved a 'puck' that bounces off of a light source. Players shine a light on the puck to hit it back to their opponent.
MazeFace (Matthew Lewis, James Richardson and James Bull) – In this fun, physical game, you compete to get a chocolate ball through the maze and into your mouth with directions from team mates. You can customise your maze routes, controlling the difficulty. There are thousands of maze configurations to design and play.
Reality Check (Jacob Grandt and Alexander Keblow Kofoed) – Grab a colour and a matching shock controller. Then draw a card. It might go like this: Who has the highest odds of having a Velcro wallet? People now vote anonymously. If you get the most votes, you get a shock. And also the right to move fields forward. The first person to travel all the way around the board wins the game.
What Happened Last Night? (Jessica Pester and Nechama Muchkin) – What Happened Last Night? is a cooperative version of Cluedo, swapping finger prints and murder weapons for screenshots of conversations, picture-messages and phone contacts. The goal is for players to uncover their individual sequences, before their battery runs out.