A Day in the Life of a LEGO Designer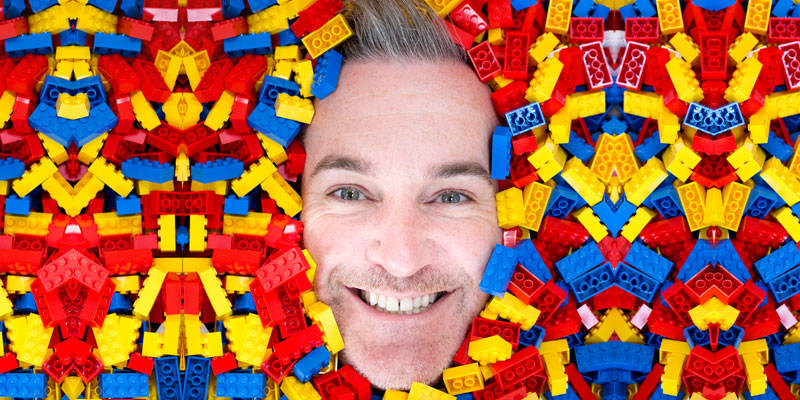 Matthew Ashton, Vice President of Design at the LEGO Group and head judge on Channel 4's new LEGO Masters show, reveals what a typical day looks like within the belly of the world's biggest toy firm.
I am Vice President of Design at the LEGO Group, based in Billund, where I oversee a team of super talented toy designers, and together we develop some of the most iconic, fun and creative toys in the world!
I guess you could say I am living the childhood dream. When I was around seven years old, my brother and I played with LEGO and I used to imagine how awesome it would be to become a toy designer when I grew up.  Fast forward school, college, university, lots of hard work and a love for the brick and here I am.
My day kicks off at 8am and I normally head off around 4.30, but as that is when the US gets going, I often have calls with the US team early evening to catch-up.  Lately, I have also been toing and froing to the UK for my role as Head Judge on LEGO Masters. Life is always super busy.
When it comes to the day job, the design team has lots of LEGO bricks in the air as we always have many projects on the go that are all in different stages of development – so it's fair to say no day is really the same which keeps me on my design toes!  We do work way in advance so there are lots of things that must remain a secret!
A typical day involves sitting down with design teams for a product briefing on new opportunities we would like to investigate.  This can be adding to current popular themes such as LEGO City or LEGO Minifigures, as well as sets linked to movies and TV shows like LEGO Star Wars, LEGO Jurassic World, LEGO DC and Marvel Superheroes etc.
Plus, we also look at creating whole new themes for LEGO sets that are going to excite young builders.  The team will respond at a later date with their ideas.  Imagination is the key skill for a designer and it brings out the big kid in all of us, so it's always great fun looking at all the new ideas.
Another exciting part of my job is working on movie projects. Having a toy design job was already ticking all the career boxes but being able to help make movies was something I had never even dreamed of!
I have regular meetings with different studios who show us which movies and TV shows are in the works. We review scripts and visuals of many, and then assess the opportunities and decide which we wish to progress.
I have been involved in the development of our LEGO Movies with Warner Bros, I was credited as one of the Executive Producers, and am currently working on new movie projects.
We have regular check-ins with directors and art departments to share our designs on sets, characters and vehicles to make sure our new toys will look both awesome on the big screen and be super fun for kids to play with.
Finally, for me, one of my favourite elements of the job are the focus groups where we reveal our new ideas to kids for the first time to see what they like and don't like. I love seeing those first reactions.
We absolutely take their comments on board and make a plan of action to proceed with alterations and new directions accordingly.
The first episode of LEGO Masters airs Thursday, August 24th at, 8pm on Channel 4.