Days of Wonder celebrates 15th anniversary of Ticket to Ride Europe with limited collector's edition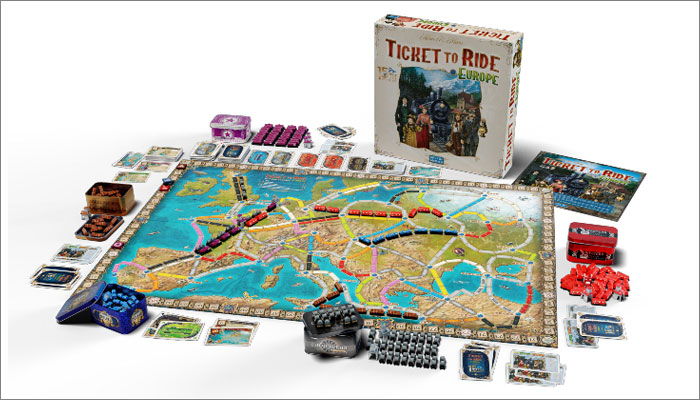 Days of Wonder is celebrating 15 years of Ticket to Ride Europe with a limited collector's edition of the railway-building game.
This deluxe and expanded version of Ticket to Ride Europe includes finely detailed plastic trains and stations coming in unique tin boxes and boasts new artwork and fresh destination tickets.
"It's hard to believe it's been 15 years," said Alan R. Moon, designer of the game.
"Ticket to Ride Europe still looks so fresh and young but this version has bulked up a lot in both size and in tonnes of new tickets that create an infinite number of possible ways to play the game.
"The new train cars and stations and the new art make the game look absolutely gorgeous when laid out on the table. Here's hoping you enjoy another 15 years of fun."
—-
To stay in the loop with the latest news, interviews and features from the world of toy and game design, sign up to our weekly newsletter here