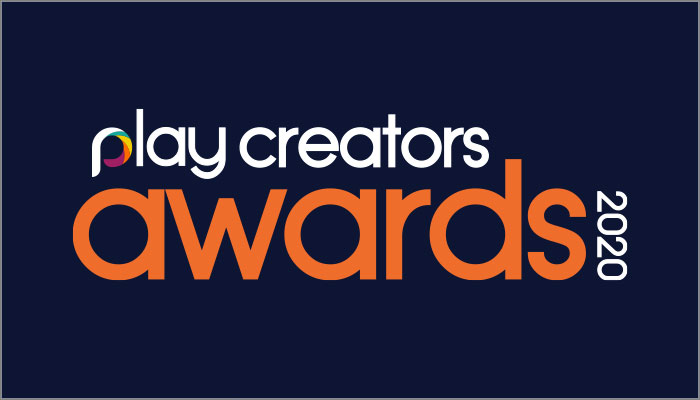 You now have until Tuesday, June 30th to get your nominations in for this year's Play Creators Awards, celebrating the best in toy and game design.
The Play Creators Awards celebrates figures in the toy and game design community that have excelled over the last 12 months, including in-house design teams, outside invention studios and freelance design partners.
Finalists for each category will be announced in July, before a panel of experts select winners over a series of roundtable judging sessions.
Winners will be revealed on Friday, September 11th.
The categories available to nominate are:
Toy Designer of the Year
Whether bringing innovation to an iconic toy brand, or responsible for the industry's latest big hit, this award celebrates a figure that has done outstanding work in toy design over the last 12 months.
Game Designer of the Year (Kids' Game)
This award is for designers behind the best and brightest in the world of kids' games. Fun, silly, educational, or all of the above, we're looking to celebrate the brains behind the games.
Game Designer of the Year (Party Game)
Aimed at a more mature audience than our Kids' Game category, this award celebrates designers or invention studios behind the year's top party games.
R&D Team of the Year
In-house at a toy titan, or leading design at a thriving SME, this award celebrates teams working in Research & Development that have achieved extraordinary things over the last year.
Invention Studio/Design Agency of the Year
The secret weapon for many toy firms, design agencies and invention studios are the unsung heroes of our industry. This category celebrates a firm that deserves recognition for exceptional work over the last 12 months.
Toy Designer of the Year (Licensed Product)
The first of two awards recognising excellence in licensed product, Toy Designer of the Year (Licensed Product) celebrates creators that have brought much loved characters and IP to life through great toys.
Game Designer of the Year (Licensed Product)
This award is for a designer that has given an IP the tabletop treatment in impressive style via a great licensed game this year.
Play Innovator of the Year
Whether it's via AI, robotics, VR, AR or voice tech, the Play Innovation of the Year award celebrates designers driving innovation in the toy and game space through the integration of the latest and greatest tech.
Rising Star Award
Who are the design legends of the future? Perhaps someone leading one of the industry's many exciting start-ups, or a young star within your team? If so, nominate them in the Rising Star category.
Design Icon Award
This award celebrate an iconic figure that have helped shape the industry, truly leaving their footprint and a lasting legacy in the world of toy and game design.
To nominate, head to the Play Creators Awards site here.
For sponsorship opportunities or information on the wider Play Creators Festival, click here.
—-
To stay in the loop with the latest news, interviews and features from the world of toy and game design, sign up to our weekly newsletter here