Design Edge's Matt Nuccio on creativity, innovation and fighting for inventor rights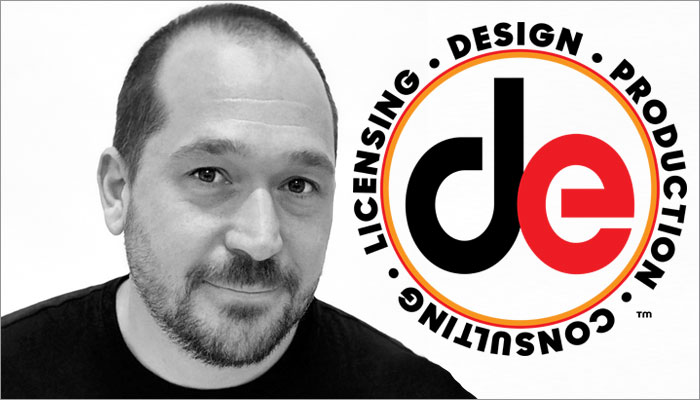 For over 30 years, Design Edge has been a leading development and sourcing agency in the world of toys and games (as well as across sectors including gifts, food, beverages, housewares and hardware).
Matt Nuccio started at Design Edge aged 14, as soon as his parents – Mark and Linda – launched the company (or as he puts it "whether I agreed to it or not, I was an employee from day one"). Since then, he has seen the firm grow to be a sizable force, boasting a 5,000 square foot facility complete with its own photography studio, computer lab, model making shop and a recording studio.
We caught up with Nuccio to find out more about life at Design Edge, as well as about his work fighting for inventor rights and lobbying for patent reform in Washington as part of the board of directors for the United Inventors Association of America (UIA).
How did you start out in the world of toy and game design?
I grew up in the toy business. My first paying gig was as a model on the HG Toys "Dukes of Hazard" play-sets. At the time, my father was VP of design and marketing. I often spent Saturdays hanging out and tinkering in their model shop. By the time I was 14 years old, my folks started Design Edge out of the family garage. Whether I agreed to it or not, I was an employee from day one.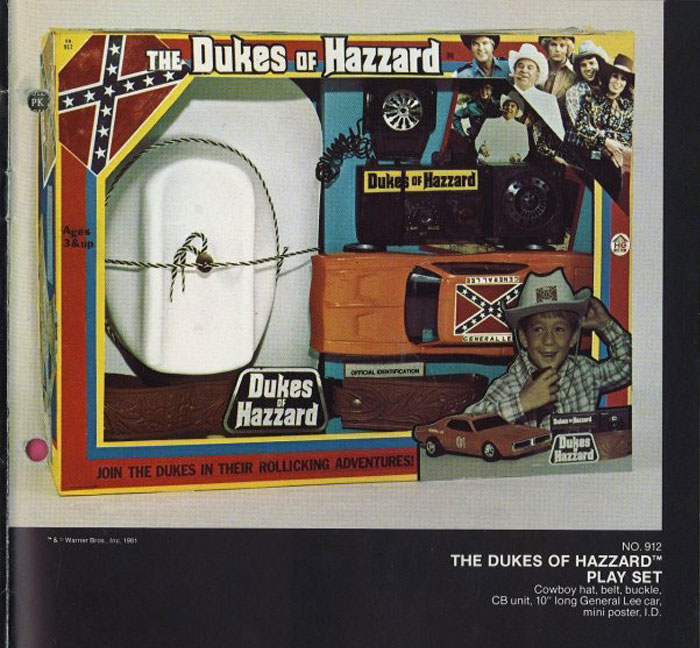 By the time I was in my twenties, Design Edge had moved to Madison Ave and had grown to a sizeable studio.  We were working on a wide array of toys and were designing games for Barbie, play ovens, packaging and moulds for Creepy Crawlers, packaging for Match Box, concept renderings for Tickle Me Elmo… the list really goes on an on. My father really had a great work ethic, which I'm proud to say rubbed off on me.
Within a few short years of finishing up my degree at F.I.T., I was running Design Edge. Our services expanded from graphic design and model making to include sourcing as well. We opened our first office in Hong Kong in 2004. In the year 2017 alone, we worked with over 100 juvenile products companies.
We have a 5,000 square foot facility complete with our own photography studio, computer lab, model making shop and a recording studio. We're located on the Gold Coast Movie studio lot, which is the east coast's largest filming facility where everything from Americas Got Talent, Kevin Can Wait to Spider-Man, TMNT 2, John Wick and the upcoming Oceans 8 were filmed.
How did Design Edge come about and is there one common element that unites everything you guys create?
It's always been important at Design Edge to give back and help the toy industry grow. For four years I served as the co-chairmen of the Toy Industry Associations (TIA) associate panel, representing all designers and inventors in the industry.
At the time, inventors, designers, sales reps and peripherals of the toy industry couldn't be full members of the TIA. Over the course of my chairmanship, we managed to merge the panels so everyone in the industry could enjoy the same perks. Today I sit on the board of directors of the United Inventors Association of America (UIA). The UIA is the worlds largest inventor advocacy group. We fight for inventor rights and lobby for patent reform in Washington.
What's been the biggest toy industry evolution that you guys have had to adapt to since launching back in 1987?
Well, in over 30 years a lot of has changed. When I started we were still designing without computers. We'd use markers and rulers and all that traditional 2D rendering stuff. It was my mother who brought in the first Mac to Design Edge and she taught herself Photoshop way before the curve. Her foresight put us light years ahead of other design firms at the time. Since then, we've stayed on top of trends, both as designers and as manufacturers.
How do you stay creative?
I stay creative by default. I'm always creating, whether it's design, painting or playing music. I also like to discuss the state of design and the toy industry itself. I'm just really into it. It's something I enjoy and I'm fortunate that my hobby is also my job.
Is the world of toys and games in a good place creatively at the moment?
As far as I'm concerned, it's the greatest place to be creative. I have creative friends in the toy industry all over the world and we often get together and discuss toys, bounce ideas around and really get into the dirt of it.
How was 2017 for Design Edge?
2017 was a great year for Design Edge. Without giving you too much detail, we started working with several big time movie producers and we negotiated the rights to bring some great classic toys to the big screen. Also, aside from working on dozens of great toys for many companies, we landed several of our own inventions with Fisher Price, Spin Master, Goliath, Endless Games and Cortex. We're really looking forward to a great 2018.