Designer Drew Richards on the story behind his first licensed game, Yes Yes Yeti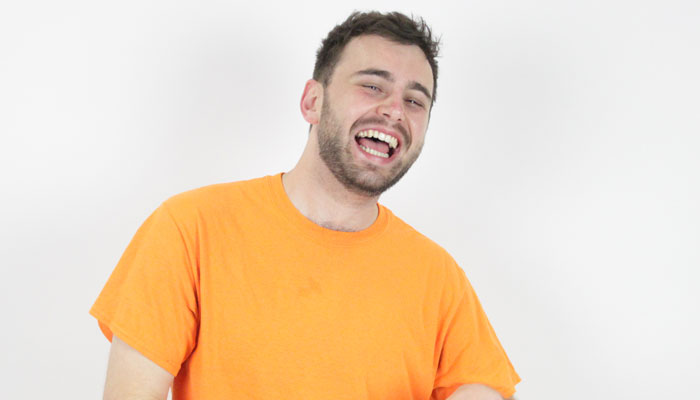 Drew, thanks for making time! To kick us off, what set you on the path to design?
Hey Billy; thanks for having me. Big question! Put simply, I've always enjoyed making things. As a kid, I was forever taking things apart to see how they worked and then attempting – and probably failing – to get them back together again. My path to design was decided quite early. At school, I had the choice of History or Design & Technology, so of course I went for the one where I would walk away with a thing that I'd made.
And that passion continued past school…
Yes – making things and learning how things are made have been big areas of curiosity for me, and something I've held onto. I like thinking about the intersection of play and design, not only in the context of toys but in the ways we can use play and gaming as a tool to deconstruct and reframe problems.
I know you design across a range of industries, and you also teach design at a few different universities. So how did board games enter the picture?
The big moment for me was back during my masters. I was looking at how communities form around products – hobbies really. I wanted to develop a product that allowed someone to experience the feeling of the hobby from a community perspective – in this case it was amateur rocketry!
Of course it was! And a board game fit the bill?
Yes! I started to make games because you can create rules, roles and goals; it's a way of consolidating an experience. So really my focus on games started from a social means. I very quickly realised it's really hard to make a game, so started playing loads of different ones and soon fell in love!
On that, last year saw your first licensed game land on the shelves in the form of Yes Yes Yeti. Where did the idea for this come from?
Yes Yes Yeti was a simple concept. I wanted to make a race game that held drama and tension – the juicy bit of a game – but also one that stayed really simple. I also wanted to make a race game that wasn't focused on cars, so in this case we're photographers racing to be the first to take the photo of the ever-elusive yeti!
A nice theme!
Thanks! I think the story matches the feeling of the game well. It's quite silly and tense, with a good dose of luck.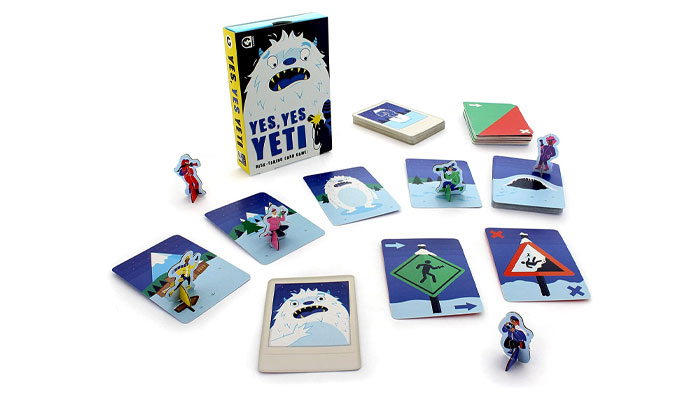 And you pitched Yes Yes Yeti at our Mojo Pitch back in 2021, where it got a yes from Ginger Fox…
Yes! I really enjoy the Mojo Pitch – it's great because it's a huge deadline in the year. It means I can plan my other work around it and it's an opportunity to pitch a lot of games in one space. It's great because I can spend much more time making games and much less time trying to start conversations with publishers.
The feedback from everyone at the Mojo Pitch is really helpful, and because of the nature of the event, you're getting a lot of feedback very quickly. It means I can follow the common threads – both positive and negative – and use that to improve the design.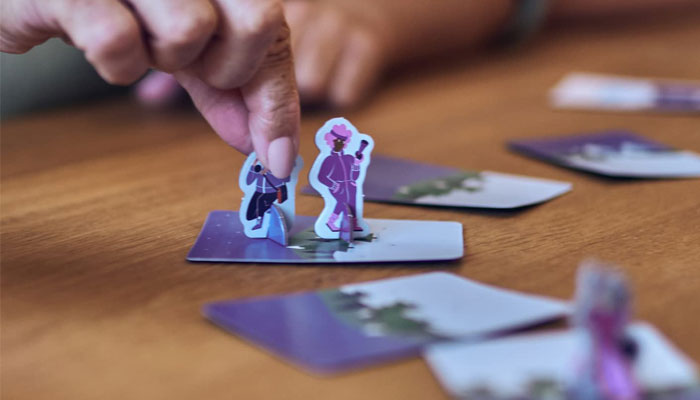 Fantastic. I'm delighted it was helpful! Delving into the pitch itself for a moment, how do you tackle these meetings?
I'm always looking to chat to publishers and really understand what they're looking for. Sometimes this means pitches can be 30% pitch and 70% chatting about how well things fit. When I build that understanding, it helps future conversations. If I say "Hey I think I have something for you" and I've already taken the time to understand what they're looking for, they're hopefully more likely to take a look at what I have! Also, once you have a little bit of a connection with a publisher, those conversations get easier.
We mentioned the game is published by Ginger Fox. What made them a good home for it?
Ginger Fox have been great to work with. I love the artwork they've created for Yes Yes Yeti; they really brought the story to life.
It's a lot of fun when you show someone an idea and they have real enthusiasm for it. It's been lovely knowing that something I have started is in very safe hands with Louisa and the rest of the team. They're also great at communicating, so as soon as they had updates on the game's development, they would share it.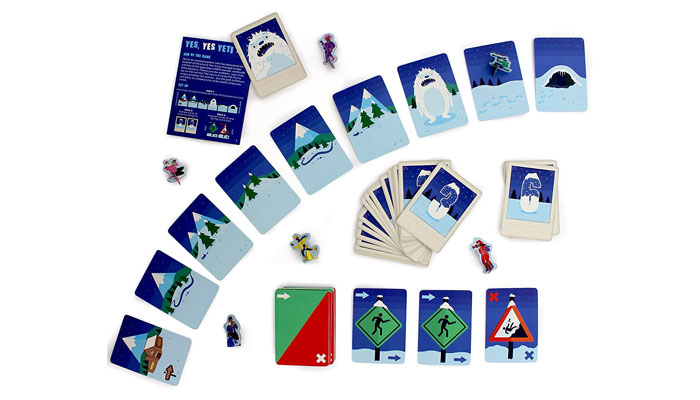 For any other publisher reading, this isn't a case of one and done – you're still inventing?
Absolutely not one and done! In fact, last year I signed my second game with the German publisher Kosmos – and fingers crossed there will be good news about a couple of games soon! I also have a playful light that I have designed that will be going into production soon and is being exhibited at Tokyo Gift Fair this week.
I've definitely been bitten by the bug – I love the energy of the pitching environment and my background as a product designer/maker gives me a great baseline to work from.
Last question! How do you fuel your creativity? What helps you have ideas?
I am a big believer in research. Research can take any form… Galleries, books, films, music, TV – even dreams! If you have a good research practice, then the ideas will flow. Recording is the most important part of it though. I have loads of sketchbooks which I'm constantly writing notes in… Concepts, thoughts, little golden nuggets that bubble to the surface when researching something.
Great stuff. Drew, congrats again on Yes Yes Yeti – let's catch up again soon.
–
To stay in the loop with the latest news, interviews and features from the world of toy and game design, sign up to our weekly newsletter here