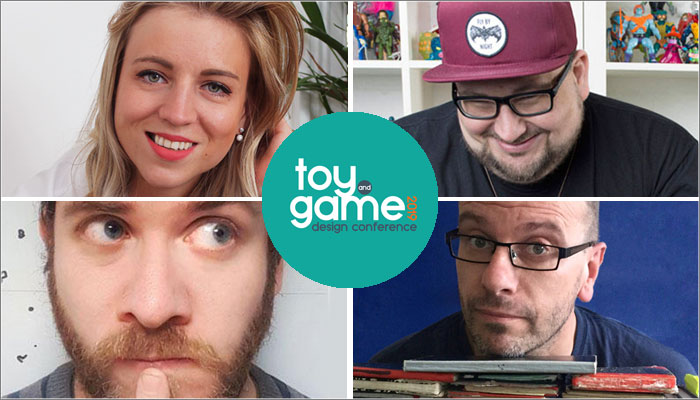 At this year's Toy and Game Design Conference, three designers will compete to banish their biggest pet peeves about the world of toy design to Room 101.
Yes, the Room 101 panel session will see Making Things' Fi Murray, Triclops Studios' Rob Ames and Worlds Apart/Moose Toys' James Austin-Smith put forward their best arguments to convince the host – writer and creative consultant Deej Johnson – that their pet hate is the one that deserves to go into Room 101, never to see the light of day again.
The Toy and Game Design Conference, sponsored by Hasbro and Wynne-Jones IP, is taking place at London's Stamford Bridge on Monday, September 2nd.
With a line-up of exciting speakers from across toys, games, tech and the wider worlds of design, the conference will unite designers, inventors and those interested in the creative industries.
"The Room 101 session looks set to be a highlight of this year's Conference, and indeed the wider Play Creators Festival," said Mojo Nation co-founder, Billy Langsworthy.
"Promising to be both fun and enlightening, I'm looking forward to finding out what Fi, Rob and James have finally had enough of, and I can think of no better host for the session than the brilliant Deej Johnson."
You can buy your ticket to the Toy and Game Design Conference, for a limited early bird rate, here.
For sponsorship enquiries, email adam@mojo-nation.com