Designers behind Cubetto and Kano Pixel Kit debut Pigzbe, a part physical, part digital 'piggy-wallet' for children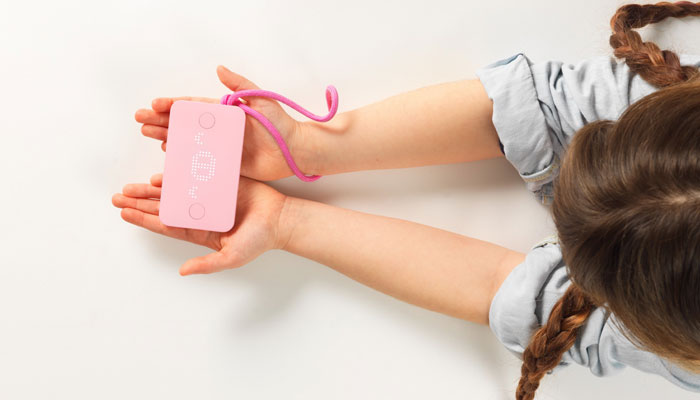 Pigzbe, a part physical, part digital 'piggy-wallet' that uses a family-friendly cryptocurrency called Wollo, has been unveiled.
Pigzbe pairs a physical device with an app that turns gifting and saving into a game, while allowing families to transfer as little as 1p between one another globally, and within seconds.
Pigzbe also comes with a Wollo Card which allows children and families to spend Wollo in multiple currencies in the real world with selected retailers.
"Learning about money early is key to developing positive financial habits, but it will be impossible to do in an increasingly cashless society, and with current banking products," said Pigzbe CEO, Filippo Yacob.
"When I looked for digital piggy-bank apps for my own son, I couldn't find anything that would allow me to make small payments – even 1p or 2p at a time – let alone cross-border. Most digital piggy bank apps would charge me 50p just to send 50p! And it seemed wrong to me that cross border transfers were not possible at all.
"When I created Cubetto in 2013, I did it because I couldn't find an adequate coding toy for my son, and we turned that into a multi-million dollar global brand that has now introduced coding to over 1m children globally with offices in Tokyo and Selous. Pigzbe in a way is now driven by the same need to make something great for myself and my family, with potential for enormous impact globally."
Jon Marshall, chief experience officer at Pigzbe, and the designer behind the Kano Computer and Kano Pixel Kit, added: "Many people don't understand blockchain or cryptocurrency, and the reality is that we probably don't need to understand it, we just need to understand the benefits.
"Pigzbe is one of the first products that is going to build on the benefits of blockchain in a way that feels trustworthy and friendly for families and hopefully that will lead to more people not just understanding more about it, but feeling comfortable using it."
Check out Pigzbe in action below: