Designers behind Pandemic, Blood Rage and Black Angel to join Asmodee's biggest ever live stream at Spiel 2019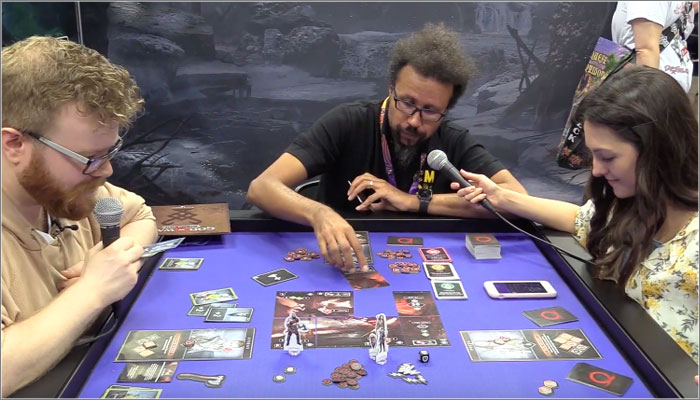 A raft of tabletop design stars will be appearing on Asmodee's four-day live stream on Twitch at Spiel next week, the world's biggest convention for all things board games.
Spiel takes place in Essen from October 24th to 27th, and the stream will run from 9am to 6pm (UK time) on Thursday through Saturday, and 9am to 5pm on Sunday.
As well as showcasing established favourites like Catan, Pandemic and Dungeons and Dragons, the stream will also feature guest appearances by Pandemic designer Matt Leacock, Blood Rage creator Eric Lang and Black Angel co-designer Sébastien Dujardin.
Leacock will be joining the stream to demonstrate the latest title in the Pandmic franchise, Pandemic: Rapid Response, while Lang will be presenting CMON's latest releases, Ankh, God of War: The Card Game and Zombicide: 2nd Edition. Elsewhere, Pearl Games' Dujardin will be playing the studio's latest release, the space-hopping Black Angel.
The stream will also play host to an exclusive announcement from Catan Studio, Kosmos and CATAN GmbH at 11am on October 25th regarding a worldwide 25th anniversary celebration and the first reveal of an exciting new project.
To check out the stream, head to http://twitch.tv/asmodeelive.