Designers Adrian Adamescu and Daryl Andrews on bringing Titanic into board games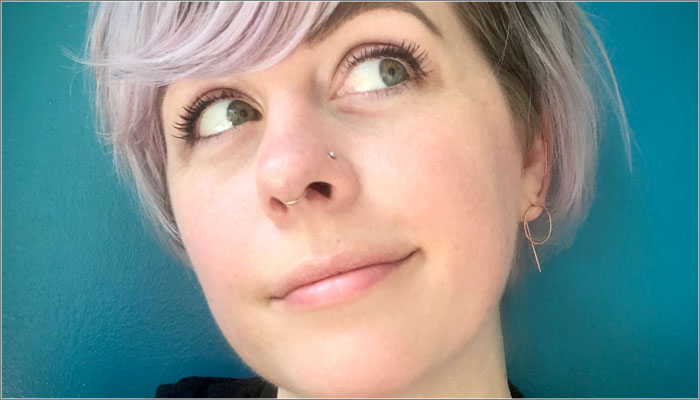 Adrian Adamescu and Daryl Andrews are two of the founders of Evergreen Studios, a new game development hub that launched earlier this year.
The group has created board games based on IP including Ghostbusters, Spider-Man and Teenage Mutant Ninja Turtles in the past, but their latest game takes a film that many wouldn't expect to be a natural fit for board games: James Cameron's Titanic.
Out this month from Spin Master, Titanic: The Game sees players step into the soggy boots of Jack, Rose, Cal, Ruth or the Captain as they race around the doomed vessel  saving as many passengers as possible before the ship is completely submerged.
We caught up with designers Daryl and Adrian to find out more about how they tackled bringing Titanic from the big screen to the tabletop.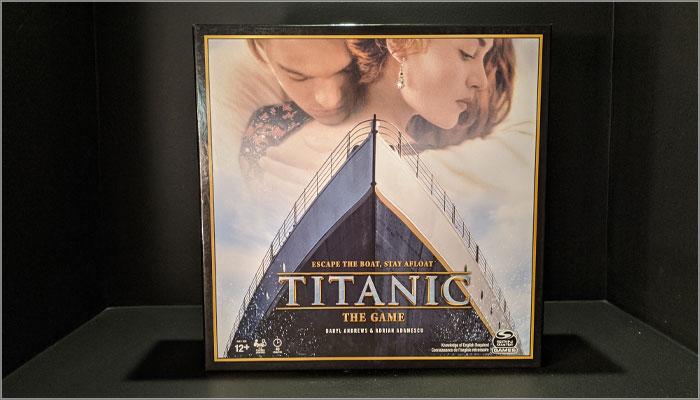 Hi guys! So turning Titanic into a board game sounds like a daunting task! Talk us through the origins of the concept? Was it always a Titanic game or did the IP come later?
Adrian Adamescu: The game was always a Titanic game, but very early on we thought it would be a co-op. Now, it's about being the most heroic while you also want to escape the sinking ship. Oops if I spoiled the ending for anyone!
Whoops, too late for a spoiler alert now! And you guys had already established a good partnership already with Spin Master?
Daryl Andrews: Yes, thankfully we built a great relationship with Spin Master Games, when we had the opportunity to design Sinister Six, featuring some of the villains of Spider-Man, last year. So when the opportunity became available, we were pumped to get asked to design the Titanic game as both Adrian and I were big fans of the movie.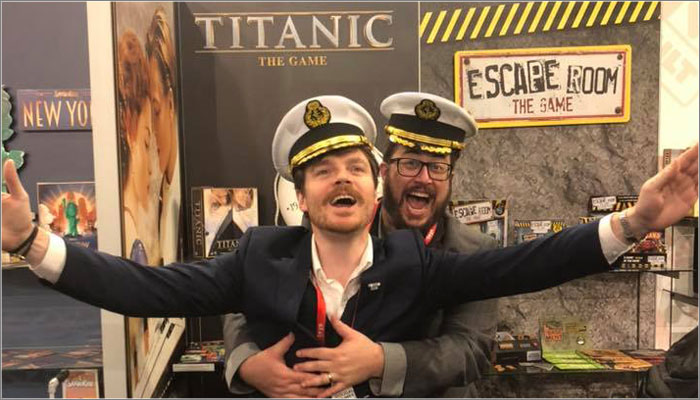 And there's a lovely snap of that relationship in action Daryl! You and Spin Master's Dougal Grimes recreating one of Titanic's iconic moments. Winslet and DiCaprio – eat your heart out! Now, back to the game, how does it actually play?
DA: As Adrian mentioned, we were tempted to make it a co-op game. However, we realised it should celebrate the individual stories of being a hero, while racing around a sinking ship.
AA: At its core it is a pick up and deliver game, while you are also racing to get your character onto the final boat. You can play as Jack, Rose, the Captain, Ruth or Cal, and each have their own unique ability and secret way to score.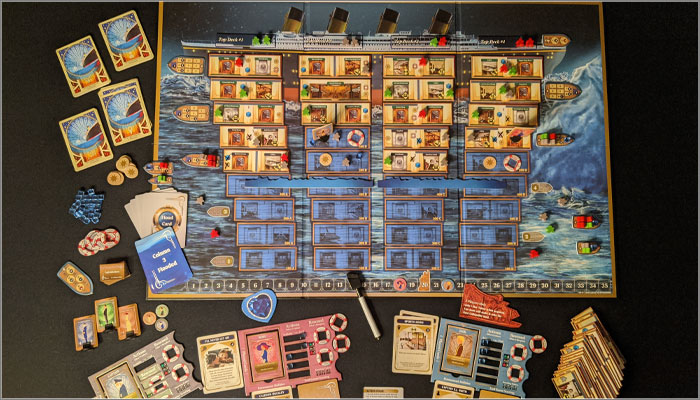 On paper, it's not a film that seems a obvious fit for the board game space? What were some of the key challenges in adapting it, and how did you overcome them?
AA: The film has a lot of heroic moments, romance and humour and we wanted to include all of that. We also wanted to create a ship that had accurate historical rooms. The challenge was trying to abstract a huge ship to a board, feel the pressure of a sinking ship while playing, experience some of the memorable scenes and characters – and all while making it a fun experience for the whole family.

DA: We liked the challenge of using a licence that is not an obvious board game. Instead, that gave us flexibility to make a game that reaches a wide audience. The most important part for us was making it a game with lots of tension, as the ship feels like its sinking quickly and all the lifeboats seems to be disappearing too fast.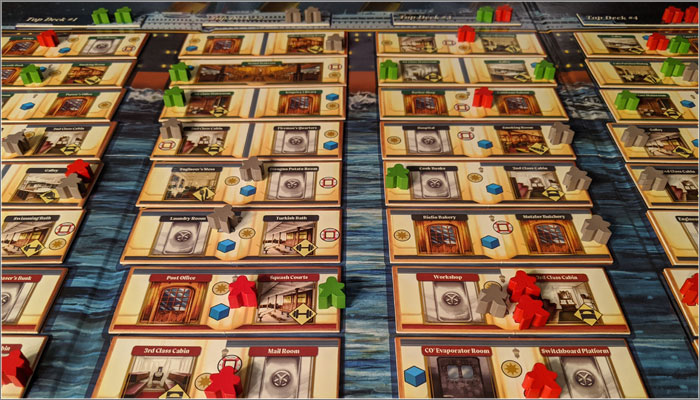 Titanic spans an impressive 3 hours and 30 minutes and as you mention, there's lots of lines and scenes that have now become iconic movie moments; how did you go about choosing which parts of the film to include?
DA: Our first play test took close to the length of the movie; we knew that was way too long. However, even that first playtest, we saw people having fun. We had moments of strategy and moments of laughter, so we continued to whittle the game down until it was the minimum viable product. We wanted the game experience to be about the highlight moments of the film.

AA: We chose the most memorable scenes, the ones you would remember even if you haven't watched the movie in while. "I'm the king of the World", "Teach me how to spit like a man" and "Draw me like one of your French girls" are all in there, so there will be some screaming, singing and drawing while you play the game.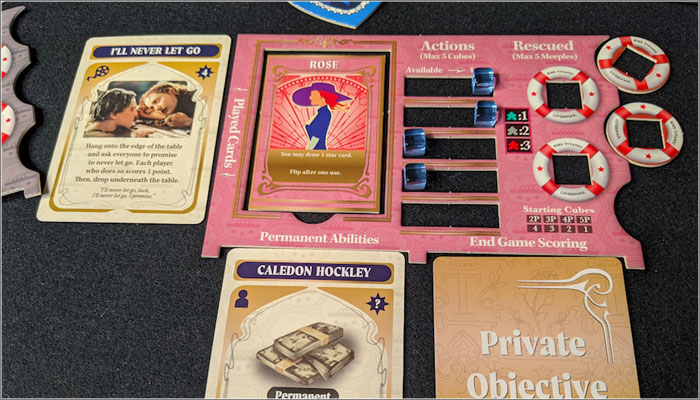 You've also created games like Spin Master's Sinister Six, Renegade's Ghostbusters: The Card Game and IDW Games' Teenage Mutant Ninja Turtles: Showdown. How does your creative process change when working on licensed games?
AA: It's definitely different. You have more restrictions and limitations. You can't just do anything you want, but that can be really good too. Some things you rule out very quickly since it doesn't fit the theme.
DA: I believe game inventors thrive on restraints. Usually we need to give ourselves those limits, when we evaluate the audience we are trying to reach, and consider the production costs we need to stay within. Working on a license game gives us more boundaries we need to consider.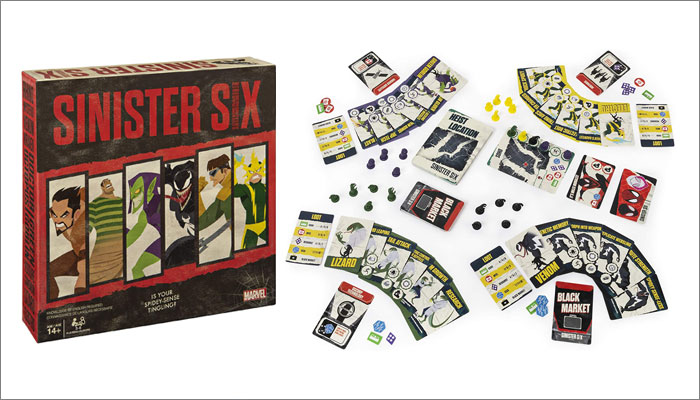 Our goal is to be as creative as possible in the space we have, while making sure we honour and highlight the subject matter. Adrian and I enjoy working with IP games because we learned early on that our goal is not to simulate the original IP, but to immerse ourselves in the IP and celebrate the messages within the story.
Absolutely. And as you've just said about enjoying working on licensed games; if you could have your pick of any other 'left field' choice of movie to bring into the board game space, what would it be?
DA: My dream license would be Transformers, with the minis in the game being able to transform. However, that is not really a left field choice! I would also love to make a few different licensed versions of the game RISK with IP like X-Men, GI Joe, He-Man, etc, as it was one of the first board games I fell in love with as a kid.
Honestly, I can think of so many amazing movies and brands I would love to work with, it is hard to keep this answer short. But some older films like Titanic that I could envision great games for includes Groundhog Day, Jerry Maguire, Ferris Bueller's Day Off, Twister, The Truman Show and Planes Trains & Automobiles!
Wow! Well count me in for all of the above! And what's on the dream list for you Adrian?
AA: I'm a sci-fi geek, so I would choose something like, Blade Runner, Dune or The Matrix.
Nice! Any game that opens with the choice of a red pill or a blue pill sounds like a winner in my book! Big thanks again guys and good luck with Titanic: The Game.
—-
To stay in the loop with the latest news, interviews and features from the world of toy and game design, sign up to our weekly newsletter here