Dice Hospital co-designer Mike Nudd on the welcoming nature of the board game community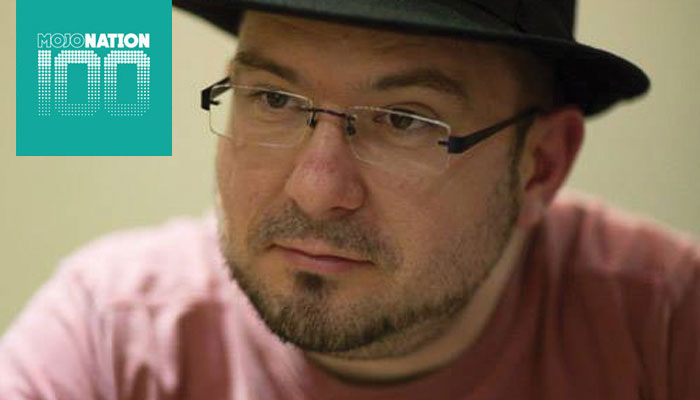 With the 2019 edition of the Mojo Nation 100 – a listing of 100 figures in toy and game design that have had a great year – set to be published in January, we're speaking with some of those who made it into the 2018 edition of the book earlier this year.
Alley Cat Games' Dice Hospital caused a stir on Kickstarter last year when it raised over £150,000 from a goal of £12,500. The co-designer and co-developer of the game was Mike Nudd, and his experience was deemed key to the success of the project. "He can take a vision you set out and make it feel, play and work much better than you had anticipated," stated one collaborator. "On top of that, he will go above and beyond what is expected of him, due to his passion and love for board games to make his own games as perfect as possible to players."
Prior to Dice Hospital, Nudd designed Vampire: The Eternal Struggle and Waggle Dance, which was named Best Family Board Game at the UK Games Expo in 2015. We caught up with Nudd to find out more about his design history in the tabletop space and why it's such a rewarding industry to be a part of.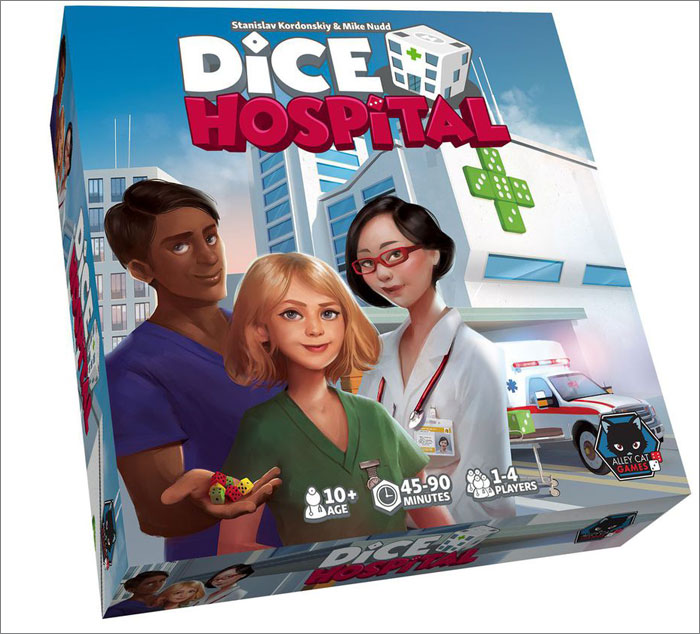 How did you get your start in the world of design?
I have experimented with game design privately since I was a teenager. My first professional experience resulted from a conversation with the paper RPG publisher White Wolf, where initially I pitched them the idea of a skirmish miniatures game. They said they hated miniatures but never managed to get a board game to work, and would I like to take a look at it? That conversation snowballed and led to the design and publication of Vampire: Prince of the City.
How do you stay creative?
I don't find it very difficult to be creative. Even if you don't have time to sit at a desk, there are lots of 'what if' questions you can ask by being exposed to different media. Would I have done that TV show differently? How could the plot of that movie make more sense? How could this game be better? The cogs are turning in my brain all the time – and I carry a notepad (and my phone on Google Drive) everywhere with me to make notes as I go along.
Applying my creativity constructively is a much more difficult proposition. As a freelancer who only works on games outside of my regular day job, having the spare time and energy to focus on projects is constantly a challenge. Also, since I'm only so-so at networking, getting my projects in front of the right publishers is very much a work in progress that I need to improve on.
What makes this industry a great one for designers to work in?
Most people in the board game industry are here because they love the hobby, not because they're looking to make money. A lot of designers like myself are working on a freelance or part-time basis because a full-time career is not (yet) sustainable.
The end result is meeting people who are passionate, enthusiastic, and very friendly. In the UK in particular we have a meet-up group full of members with an interest in game design, which is dedicated to play testing each other's games and offering constructive criticism. It is a very welcoming and rewarding community to be in, and I feel very lucky to be part of it.
From a design point of view, is the tabletop games space in a good place creatively at present?
I am very conscious of the fact that in the board game market now we seem like we may be close to a saturation point in terms of the volume of games and number of creators all trying to attract the same audience. Making the next game that stands out for the crowd, and which has the potential to generate serious revenue (whether via crowdfunding or direct sales) is a very tough challenge.
If you can respond to the challenge then that's very good for you. For new designers with less experience, this is probably not so good, as the bar to entry in respect to the quality of your ideas is getting higher and higher.
As the market evolves, and players and publishers alike become more discerning I can see there being more roles not just for designers, but also for developers and curators of game content. There may be a lot of good games out there, but how do you elevate a game from being just 'good' to being 'great'?