Dirk Engehausen, CEO of schleich®, discusses the company's rebrand – and tremendous success with animals of every kind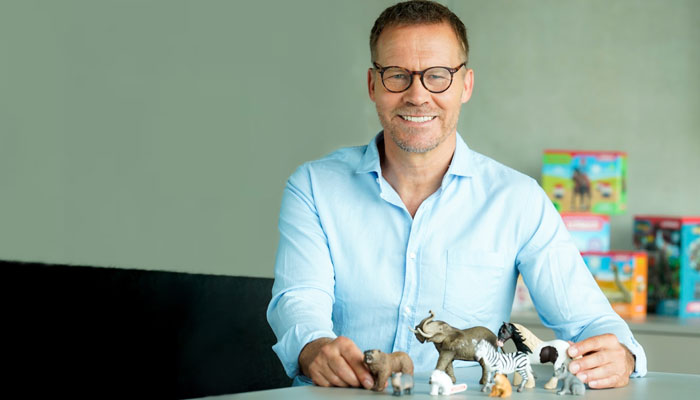 Dirk, you're the CEO for schleich®… Am I pronouncing that right? schleich® to rhyme with like?
You're correct! The easiest way to remember it is, "I like schleich®".
I like schleich®! That's neat. And I really do like schleich®, by the way – lovely products. Of which, people have been playing with schleich® for donkeys' years… What's the company's history?
For 87 years, schleich® has spread joy to children around the world with its high-quality, realistic figurines. It all began in 1935 when Friedrich Schleich founded the company in the country town of Schwäbisch Gmünd, Germany…
So there really was a Schleich at the helm?
Yes. And after early success with a proprietary character – Jopo – and licenses with Walt Disney™ and the Smurfs™, schleich® has been primarily manufacturing its famous animal characters since the 1980s. Since then, schleich® has become one of Germany's largest toy manufacturers and a leading supplier of toy figurines internationally. The company has over 600 products to choose from and delivers these to more than 60 countries worldwide. International sales continue to grow, with UK, North America and France making up over half of total sales.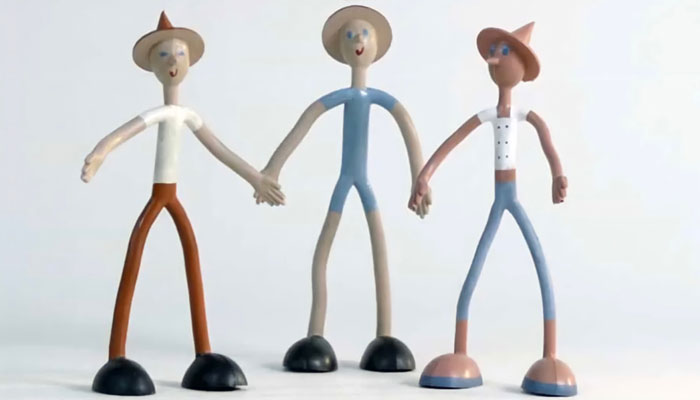 And I noticed you recently had a bit of a rebrand. Tell me about that…
That's right… For the first time in 87 years, schleich® is going through a brand refresh. With a new mission of "creating characters and sets that let kids' imaginations run wild," a global brand reset begins with values that include sparking the storyteller in all of us, championing the limitless possibilities of free play, recognising that there are always more stories to be told… And setting children on a playful path of learning and discovery.
That's quite a mission! What changes might I notice as a result?
One of the most immediate changes already entering the market is a bold, modernised and simplified logo that evokes feelings of playfulness. Emulating the shape of a thought cloud, the logo itself nods to the spirit of "What if?" at the heart of the new brand. Also the brand's new tagline is a short, memorable expression of the new brand essence.
And what is that?
"Where stories begin…"
Excellent! Gosh, that's really direct!
In real terms, our refreshed brand elements will come to life in-store, on newly designed packaging, and on the iconic schleich® tag attached to the foot of every animal character – and in virtually every aspect of the brand's physical and digital presence globally. New calls-to-action embedded throughout brand elements will invite fans to share their own stories inspired by playtime with schleich® by sharing photos using #wherestoriesbegin.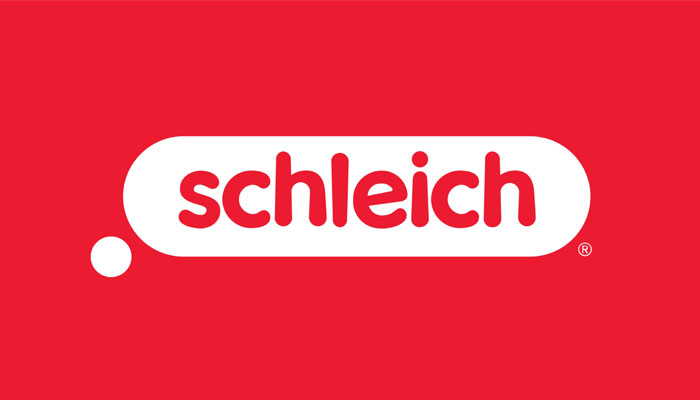 So that tagline should really carry through to the public?
Absolutely. The new schleich® brand will be introduced to the world this summer through a global ad campaign, helmed by a marquee video and a wide variety of print executions. Ad creative centres around questions that spark a spirit of wonder and possibility like, "What do polar bears dream of?," and "Do giraffes grow in the rain?"
Do sheep shrink in the rain? Are quiet horses shire? That sort of thing?!
That's exactly the kind of thing! Our ads will run digitally, in out-of-home executions and in cinema, and will be supported through integrated marketing channels customised for global markets.
And what are the main schleich® ranges? There are six of them, right?
There are six main worlds, yes… Farm World, Wildlife, Dinosaurs, Horse Club, bayala®, and Eldrador® Creatures.
The bayala® and Eldrador® Creatures being the more fantastical ranges?
Right. The bayala® world sees beautiful fairies riding on glittering unicorns, visiting mermaids and meeting all kinds of magical creatures. Eldrador® Creatures are a little edgier, perhaps – lava dragons, ice giants and stone monsters!
You can mix and match though, presumably?
Oh, of course! Each world offers its own unique setting and characters, but mixing them together creates endless possibilities for storytelling. At any given time, we have over 600 individual characters, plus playsets.  And for the first time in quite a while we have a franchise spin-off coming that will bring one of our most-popular franchises down to a younger age. More information will be available this summer!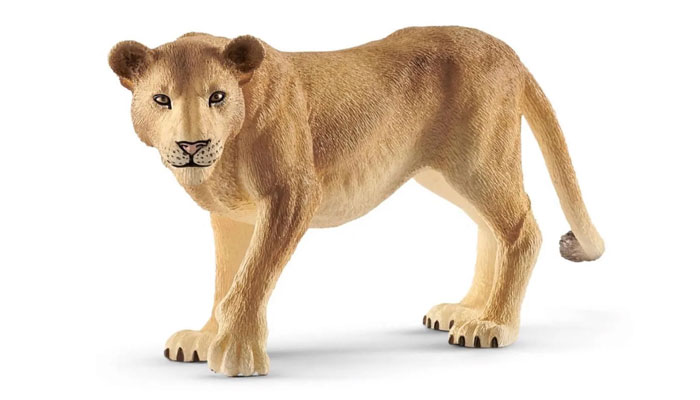 Fantastic. Keep us posted on that, won't you? Let me ask you this, Dirk: in a world that seems obsessed with speed and movement, why do you think these static models sell SO well?
While parents may see it as kids talking to toy animals, kids see those animals on the moon, doing homework, while eating cotton candy. The detail and authenticity of our characters is incredibly deep and allows kids to have a vehicle to tell limitless stories and go on adventures beyond the playroom.
Right…
In a world filled with screens, parents are looking for toys that give their kids a break and let them use their imaginations. Our products allow that to happen anywhere and at any time. This is very important for the development of children…
How so?
Research shows that play has a crucial role in developing and strengthening skills to be successful and happy in tomorrow's world, such as problem-solving, communication, creativity and self-regulation. In particular, open-ended, limitless play is very important for the development of creativity. Therefore, schleich® is putting strong emphasis on igniting the joy of storytelling in children whenever they play. Recognising that there are always more stories to be told, and setting children on a playful path of learning and discovery… And encouraging youngsters to let their imaginations run wild through unstructured play.
Great answer. And what's the secret, do you think, to a fantastic design in this respect? What makes schleich® a cut above?
The detail and authenticity that goes into our products is like no other. We model all our animals after real animals; we work with palaeontologists and experts in their fields to make sure that our products are as close to having a real animal in your playroom as possible.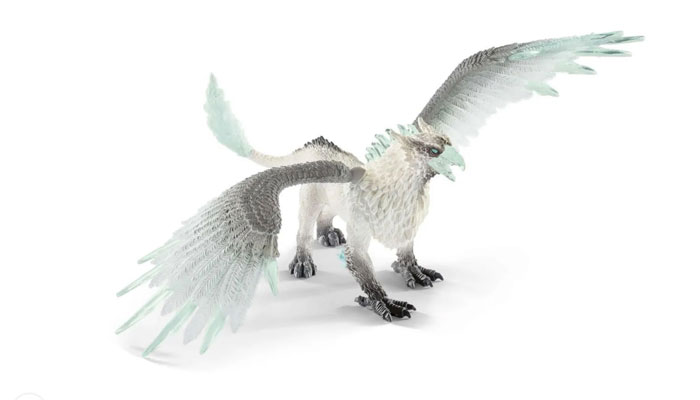 Hmmm. Is that important? Do kids mind if their Ice Griffins are a little inaccurate?!
Ha! We think so! Kids are smart, and they want realism. They want to look at a picture and hold the next-best thing to the real animal in their hands – schleich® characters allow that to happen.
And given that, what scope is there to continually develop new lines? I figure some people think, "I've got a sea-lion already! Do I need three more?"
The number of animals we can create is endless. Just when you think we've made all of the horses, we find one that's missing.  Or we're able to update and change to show new details or put in a new playset. We have fans who send us animals we never even knew existed for consideration.
Really?! I like that!
They really do! And, of course, you never know when a child is going to need 10 monkeys to attend their tea party, or a group of dinosaurs to protect them from the closet monster. We have an animal for everyone and sometimes one just isn't enough.
I feel like I sounded quite pugnacious just now, but I actually agree with you. I've lost count of the number of seals, badgers and lynxes I've bought… Don't ask!
No?
No; each one is a long, anticlimactic story! In any case, I first thought about doing an interview with you folk after you partnered with the brilliant photographer Mitch Wu in 2020…
Ah! We were very proud of our partnership with Mitchel Wu. So much so that we're continuing our relationship with Mitchel in North America this year as we relaunch our brand and look to create a new photo for our FAO Schwarz feature shop in New York City.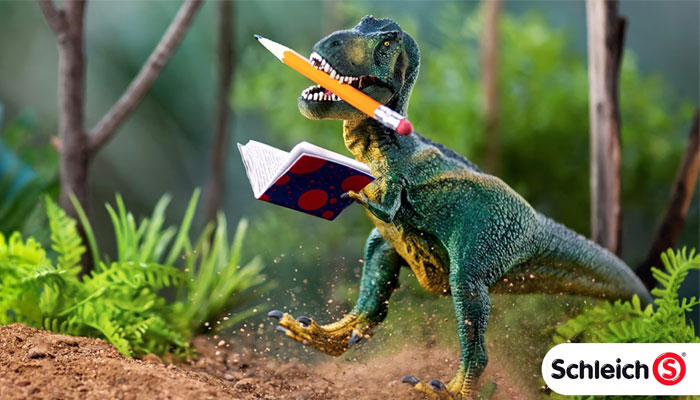 For the rest of the world, that's the toy shop from Big, is it not?
Right! So Share Your Stories with schleich® and FAO Schwarz kicked off in the USA on July 5th, inviting kids to share their stories for a chance to have Mitchel Wu recreate their image and have it hung in the iconic FAO Schwarz in New York City.
Wow! What a prize… I'd enter that myself if I was a kid. And in America. And talented…
Ha! Well, for those not in the US, the Share Your Stories campaign just kicked off around the world, giving kids a chance to have their story on our social-media channels.
Well, your marketing and PR seem very creative! Am I right in saying you've got a number of awards under your belt? And don't be too modest, Dirk; what are they, specifically?
Well… Our Power of Imagination campaign won us two Silver Anvil awards, while our Chief Storytelling Officer campaign won us two Webby nominations, a Silver Anvil and two Bronze Anvils. What I think they come down to is this: our products allow us the opportunity to think outside the box and have fun… They allow us to think like children – and when you're doing that, the creativity comes naturally.
Does anything else let the company come up with creative approaches?
Children are our inspiration. We're so lucky to be able to see kids interact with our products and we're amazed at the stories they come up with. Their stories are so simple, yet complex – and there are no boundaries. It pushes us as adults to keep up and really helps keep us on our toes.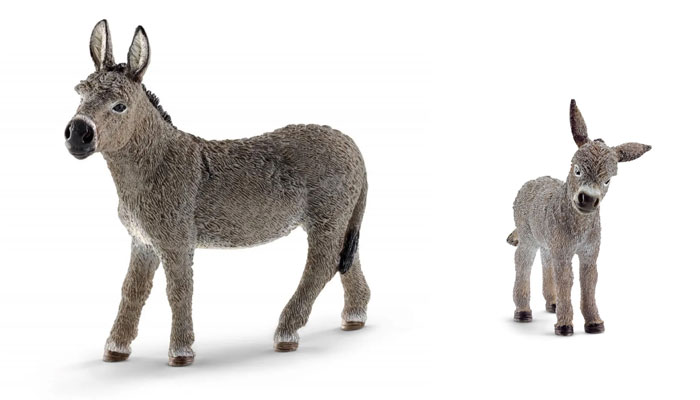 I should really have started with this question, but what's your background, Dirk?
I worked as a naval officer for 10 years before moving to the LEGO toy company – where I stayed for over 20 years. In my last position there, I was responsible for the European market. In 2015, I was then given the opportunity to join schleich® as CEO and steer the company on its path of growth and internationalisation – a unique opportunity that I happily accepted.
The navy, then LEGO… Great! Okay… I'll wind this up with the most important question of all… What's the most interesting object in your office or on your desk?
That's a great question!
You're kind to say so! Funnily enough, it's not mine; someone suggested it a few years ago and I've never stopped asking!
I guess the most interesting object on my desk is actually a small book. It's titled 'Leadership Guide for Navy Officers.'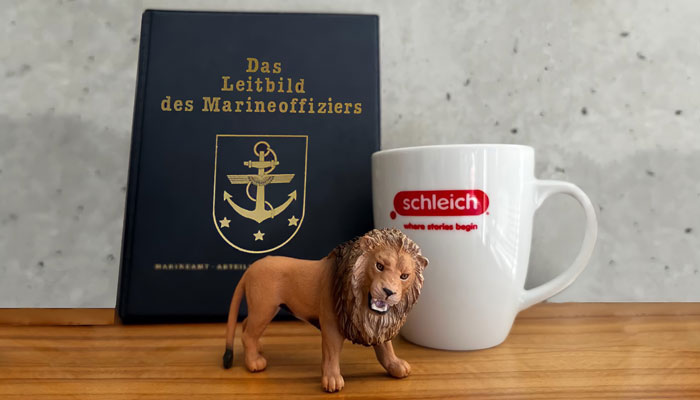 Brilliant! Dirk; thank you for your time. It's been wonderful to hear more about these figures. I just love them! Thank you so much.
–
To stay in the loop with the latest news, interviews and features from the world of toy and game design, sign up to our weekly newsletter here