Disney Research unveils reconfigurable legged robot, Snapbot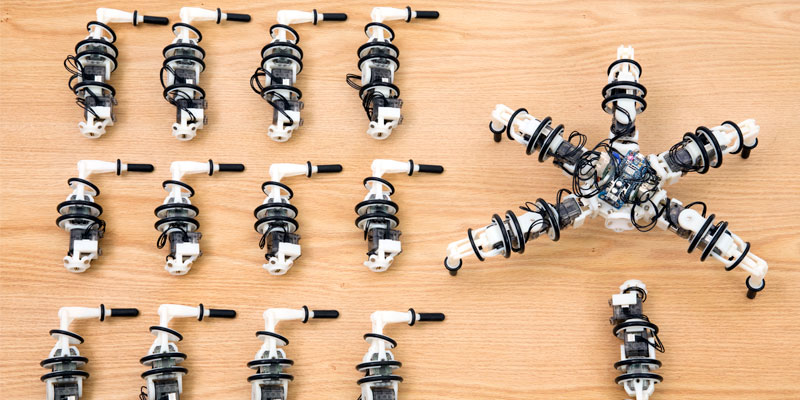 Developers over at Disney Research have created a reconfigurable legged robot named Snapbot.
Inspired by animals that reconfigure limbs, the legs of Snapbot can be attached to and detached from the body using magnetic mechanical couplings, and a locomotion algorithm enables Snapbot to achieve optimum movement, regardless of how many legs it has.
When a leg is removed or attached, Snapbot recognises configuration changes and then selects a new locomotion method according to the current configuration.
"We are planning to make Snapbot learn how to locomote using reinforcement learning or evolutionary algorithms," read a statement from Snapbot developers  Joohyung Kim, Alexander Alspach, and Katsu Yamane.
"For this, other sensors including a camera will be attached either to Snapbot or externally."
Whether the research is used for a new animatronic in a Disney World attraction, or incorporated into a new toy line, time will tell, but for now, check out Snapbot in action below: