"Doing things differently is paying off" says Moose Toys following UK growth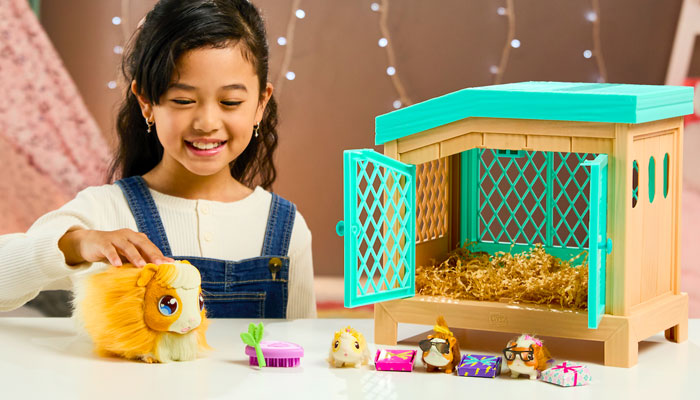 Moose Toys has continued its growth in the UK, breaking into the top ten manufacturers according to NPD.
This marks the first time that Moose has entered the UK top ten, with the company currently ranked #9 YTD and #8 for October.
Magic Mixies Cauldron and Little Live Pets Mama Surprise have been recent success stories, #3 and #15 in the Total Items respectively, according to NPD's October data.
"These results show that our commitment to innovation and doing things differently is paying off," said Paul Solomon, co-owner, Moose Toys.
"We backed ourselves four years ago when we decided to go direct to retail in the UK, and due to the hard work and commitment of our team, we are now seeing some amazing results. Not only have our products been recognized by both consumers and our peers, Moose itself has been named a Great Place to Work, and been listed as a Great Place to Work for Women and Wellbeing, an achievement of which we are immensely proud."
Last week saw Moose have three items in the Dream Toys list, with Little Live Pets Mama Surprise, Magic Mixies Mixlings Castle Playset and Heroes of Goo Jit Zu Shifters Hero Pack – a partnership with Character Options – all making the line-up.
Solomon added: "Having three toys is testament the entire Moose team and their commitment to creating best in class products. We have a goal to be the most innovative toy company in the world and accolades such as this show that we are well on the way to making it happen.
"We're incredibly grateful to receive this recognition from our peers and we can't wait to see these toys in the hands of children spreading happiness all over the UK this Christmas and beyond."
–
To stay in the loop with the latest news, interviews and features from the world of toy and game design, sign up to our weekly newsletter here