Dominic Sander on how data drives design at Moonbug Entertainment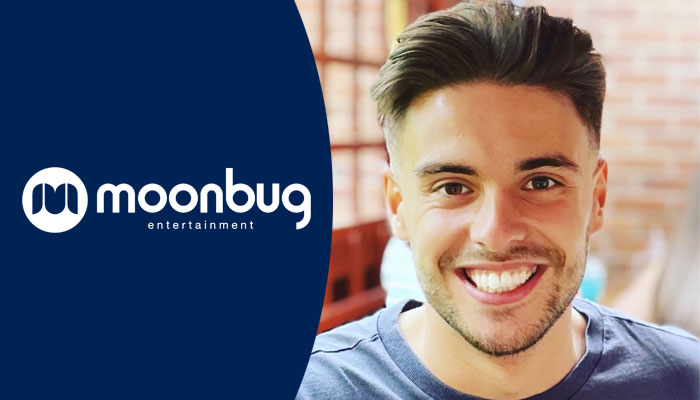 Dom, thanks for making time. To kick us off, how did you find your way into product development? And was a career working with brands always on the cards?
I guess like a lot of people, I fell into the industry having no idea it even existed! A short way into my second year at university I found I was becoming eager to experience something a little different to endless lectures. I opted to take a year out to work in industry, leaving all my cohort behind.
I applied for various internship roles and was lucky enough to have two options… Paramount or Pirelli! I chose to join what is now Paramount in their CP department, over Pirelli Tires where I would have been in their tire research and development department – which I'm sure would have been fascinating, albeit very different!
So, while it may not have always been on the cards to enter the licensing industry, I do like to think things happen for a reason and work out for the best.
Well, the tyre industry's loss has been licensing's gain! You're now Hardlines Product Development Manager at Moonbug. What does a typical day look like?
No two days are the same, especially at a company like Moonbug Entertainment which is rapidly evolving and growing. My key responsibilities are managing day-to-day product development for our amazing hardlines licensees around the globe, ensuring that the materials – and inspiration – are there for them to translate our content into fun and engaging products!
For me, the most exciting part is that here at Moonbug Entertainment there are so many opportunities to get involved in and drive other projects behind the brands!
How important do you feel effective design is to the success of a licensed product line?
Bold, impactful, well thought out design is imperative. Where we're seeing more and more competitor licences on the shelf, consumers need to be able to spot your brand from a distance. They need to be instantly immersed and engaged by it, understand how the brand ties into the product and recognise an authentic play pattern that's bespoke to your IP.
Can you talk us through some notable projects you've worked on that have launched in the past year that you've been excited to be involved in?
Having only been at Moonbug Entertainment for about 12 months now, lots of projects are still ongoing, however, there's been a couple of notable ones… Tonies, for example, was a great opportunity to work with the market leader in a field. As audio content is so key for our brands, it was the perfect partnership for the likes of CoComelon.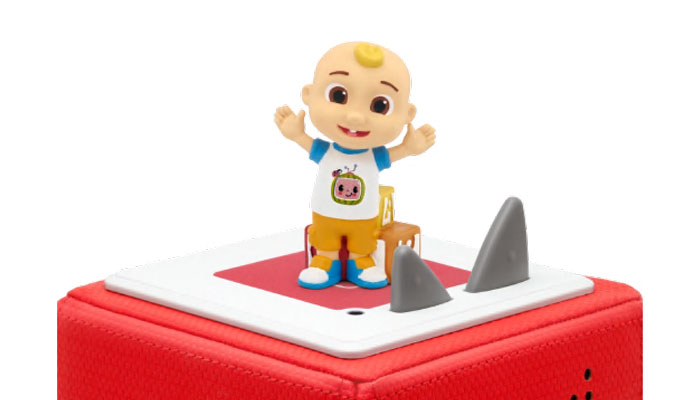 Absolutely. You've mentioned Tonies there, what is it about Moonbug's portfolio of brands that fuels creativity in partners?
What's great is the speed and agility at Moonbug Entertainment, which certainly differs to the pre- digital era media companies. The amount of content we develop – and at the speed we do – allows us to reverse engineer the process of developing consumer products. In the past, where you'd be developing a product to align with content coming in 18 months' time, we can pick up on trends and actually build those play patterns into our content.
On that, do you get access to stats on viewership that can impact product development?
Data is so important when designing products. I often talk to partners about starting with a successful piece of content and then developing that into fun and engaging play patterns. We have the data to know our most popular episodes, so translating Wheel's on the Bus or Yes Yes Vegetables into toys and games creates such strong synergy with the brand – and ultimately really fun products.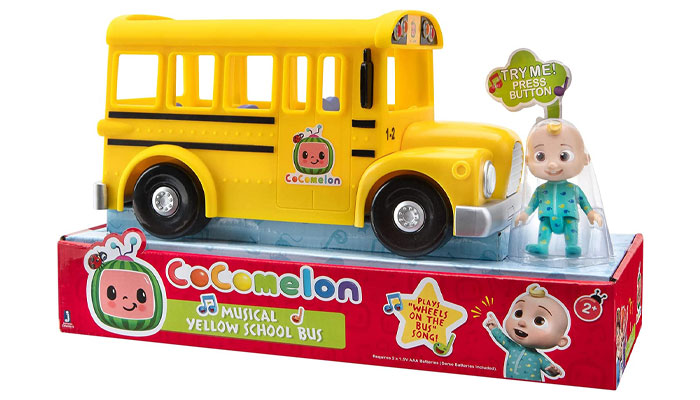 What do you think is the key to successful creative relationships between licensees and licensors?
Open dialogue is the key to building strong and robust creative relationships with licensees. I'd like to hope my partners know they can always email me to discuss ideas, problems and challenges with our development, and that actually this helps us be more efficient in the long run because we can hopefully navigate issues prior to them occurring.
Dom, this has been great. One final question: What helps you have ideas?
My creativity is fuelled by the fact I'm a kid at heart. So much of my work relates to the things I enjoyed as a two, three, four-year-old… My desire to be more immersed in the content that I was consuming through products steers how we enable that for the consumers of today; that's my ultimate goal.
–
To stay in the loop with the latest news, interviews and features from the world of toy and game design, sign up to our weekly newsletter here