The idea for Blinger – a styling toy that allows you to add sparkle to your hair, clothes and accessories – came to Angie Cella in a dream back in 2014.
Fast forward to 2018 (and almost four years to the day of said dream), she signed a licensing deal for Blinger with Wicked Cool Toys; a move that led to it being in the running for Creative Toy of the Year at the 2020 TOTY Awards in January.
With a journey that involved Kickstarter campaigns, several different designs and a decision to sell her home to fund the project, we caught up with Angie to learn more about the ups and downs of her four-year journey to bring Blinger to market.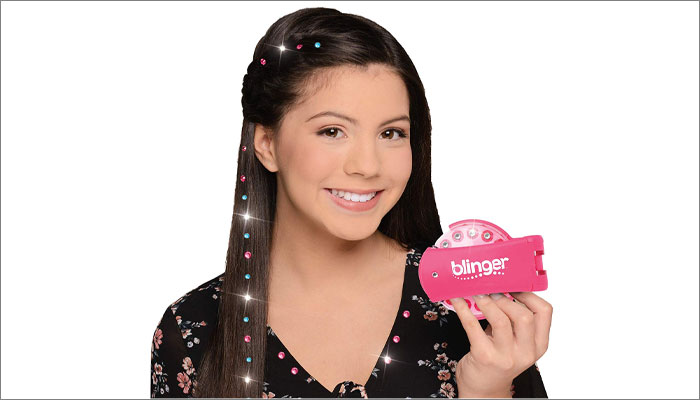 Hi Angie, first off, a huge congrats on the Toy of the Year nomination!
Thank you! It's been an incredible year – life changing.
Right, so let's go back to the beginning. Where did the idea for Blinger come from?
It came to me in a dream! I remembered it the next morning and thought it was a great idea, so I put some rhinestones in my 10 year-old's hair and sent her off to play.
It wasn't the correct adhesive – Blinger uses a medical tape now, same as what is used on hair extensions and toupees, so is safe for hair – but these rhinestones stayed in and didn't damage her hair.
She figured out you could just brush them out too and so that was it.  That was in 2014 and though next four years were so hard and frustrating, I kept going!
You initially went to Kickstarter to get Blinger off the ground?
Yes, I had learned about Kickstarter after watching a documentary on fracking – I hadn't heard of crowdfunding until then.
I had two Kickstarter campaigns in 2015 that failed, and then one in 2017 that did manage to raise $10,000.  I needed much more than that, but crowdfunding is much harder than I think most people realise, so I only went for $10,000 – and I had to badger my friends just to hit that number!
But I love the fact that platforms like Kickstarter can be a great alternative to raising venture capital for the right ideas and products.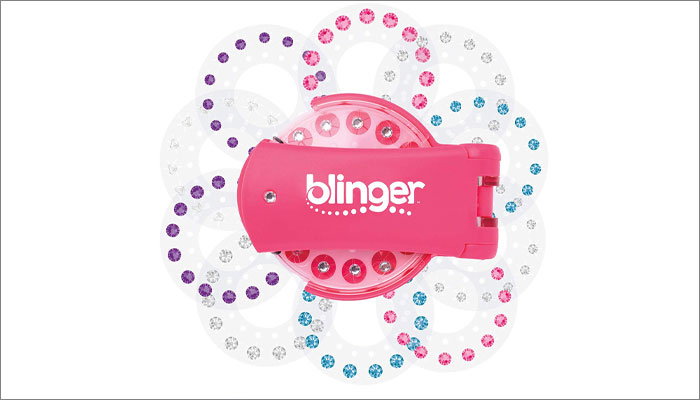 And so from that successful Kickstarter in 2017, what set you on the path to partnering with Wicked Cool Toys?
Well, I went through five engineering firms and four different designs, before I found one that was simple enough to manufacture (basically less than 10 plastic parts). In May 2018, I finally had a prototype that was only eight plastic parts and so it was possible to manufacture at the right price point.
I'm a single mom of four, and of course my children had been on this journey with me and had seen all the ups and downs (mostly downs). I went to them and asked them what they would think if we sold our home and moved into an apartment, hopefully for just a year or so, and manufactured the Blinger.  They looked at me like "What are you asking us to do exactly?" and then my oldest, Cambria, said, "You've got to do it Mom."
Wow, and so you did?
Yes, I sold my home and half of our belongings and used the money to build the tool in China.
I also booked a booth at Toy Fair Dallas and signed up for a Women in Toys event so I could pitch to Walmart.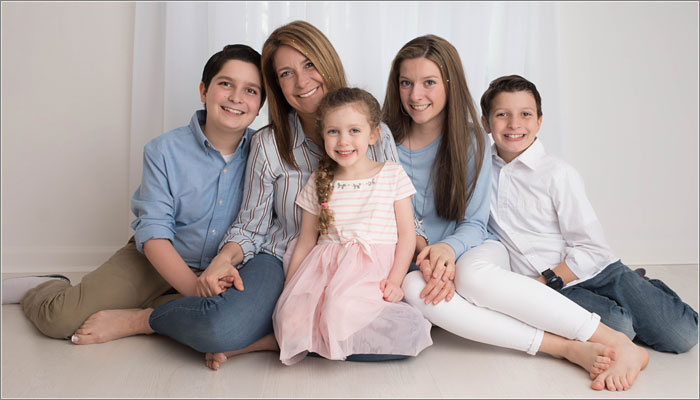 And how did the Women in Toys event go?
Well, my first 100 production pieces arrived to my hotel in Dallas two days before I was presenting to Walmart. That was Saturday, and by the end of Monday, I had two offers to license my product.
Walmart was interested in it and everyone was talking about Blinger. It was amazing. I didn't even know if anyone would like my product, let alone that it might get a response like that.
I then also realised that the smartest route for me was to license it.
And that's where Wicked Cool Toys come in?
Yes, I had a deal with WCT within two weeks and then on November 2nd, four years to the day of my dream, I found out I was getting the patent for my product.
What an incredible story. And so, with that experience of the ups, downs and sacrifices you made to get Blinger to where it is today, what advice would you give new inventors just starting out?
Don't give up. Work hard. Put blinders on. Stay focused.
And ignore the naysayers; only listen to those that have done it or know the market well – but even some of those may not see it; one toy company that I pitched wasn't interested and another didn't see it as that great!
Always keep your integrity. Be respectful and don't turn a deaf ear to things you don't want to hear. Listen and don't be afraid or too proud to ask for help.
I'd also say don't be cocky. Pay attention to those that know what they're doing, but in the end, it's your product, so trust your gut; you may have a vision bigger than some can see at that moment.
And timing can be everything. For example, WCT were only 7-years-old when I met them; they may have needed to be further along in their development to make them the right fit for me, so the four years it took me maybe was perfect timing for us both to be ready to collaborate.
Looking ahead, what's next for the Blinger brand?  
We're really excited to be launching Crystal Clix early next year. This is the adult version of our product and it will come with Swarovski crystals.
We believe women – and brides in particular – will love it. There are sparkling crystals for galas and girls' nights out, and we think teens will love it for homecoming, prom, spirit week and pep rallies.
We've also created a lot of fun brand extensions with Blinger, other hair items and creative play products.
——
To stay in the loop with the latest news, interviews and features from the world of toy and game design, sign up to our weekly newsletter here