Eco-friendly Little Changers "marks a significant shift in the way we make toys," says IMC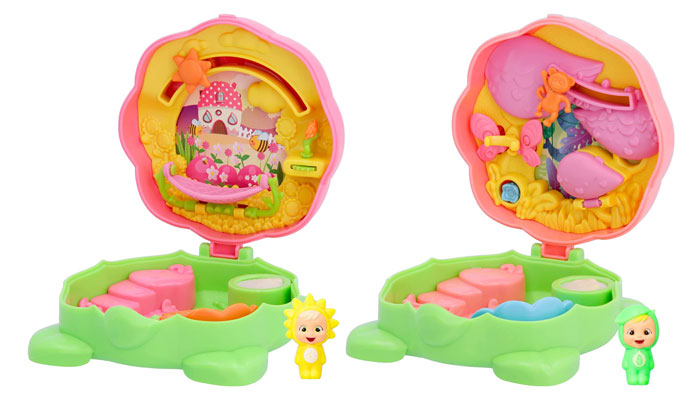 IMC has launched Little Changers, an eco-friendly sub-brand of the its best-selling Cry Babies range.
Consisting of six characters – each representing a natural element of the Earth – the Little Changers sit within their own unique flower-shaped capsules, which include accessories to facilitate nature-themed imaginative play.
Led by the content via a series of 1-minute "edutainment" webisodes, which will be available to stream on Kitoons from February, the Little Changers range takes an eco-approach that aims to encourage children to care about the world around them by highlighting small ways in which they can help look after the planet.
In addition to the recyclable packaging, the use of a plant-based material created by BioLogiQ, which is mixed with fossil-based plastic in the toy production process, has been deemed 'a revolutionary step forward for the company'. Produced from industrial starch waste, BioLogiQ's material – called NuPlastiQ – is durable, biodegradable and recyclable. It also accelerates the biodegradation of normal plastics without causing the production of microplastics.
"The launch of Cry Babies Little Changes marks a significant shift in the way IMC makes toys now and in the future", said Kerry Tarrant, UK Marketing Manager for IMC Toys.
"It has taken a lot of time and effort to source the right renewable materials in order for us to be able to ensure the quality remained high in line with our wider portfolio, but we're really pleased with Little Changers – the colours are bright and vibrant – and perfectly packaged for stand-out shelf appeal!!"
–
To stay in the loop with the latest news, interviews and features from the world of toy and game design, sign up to our weekly newsletter here