Educational Insights debuts PYXEL, a robotic pet that teaches kids coding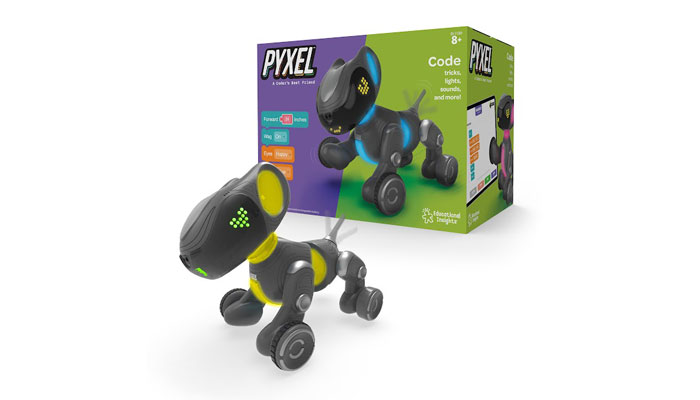 Educational Insights has debuted PYXEL, an interactive robotic pet whose tricks, emotions, lights, and sounds can all be coded using beginner – or advanced – coding languages.
"Our goal has been to make PYXEL so approachable and relatable that learning and practicing the basics of coding becomes super engaging and fun for kids," said Lisa Guili, general manager of Educational Insights.
"It's important to us that we create coding experiences where kids learn through trial and error and ultimately grow more confident in developing complex strings of code for PYXEL to follow. Then, kids can show off to friends and family what they "trained" PYXEL to do through the code they wrote.
"With new technologies like ChatGPT becoming widely available and automating certain aspects of coding capabilities, we believe it's important to instil the desire for kids to want to accomplish tasks on their own, as well as identify errors in code that is auto-generated so that they can excel in the fundamentals of digital literacy."
PYXEL comes pre-loaded with six interactive codes and kids can build their own sequences of Blockly code by dragging and dropping within the safe user interface on a Wi-Fi-enabled tablet or computer. Once the child has conquered Blockly, they can level up to writing code with Python, a more advanced language.
PYXEL is available from the Spring.
–
To stay in the loop with the latest news, interviews and features from the world of toy and game design, sign up to our weekly newsletter here