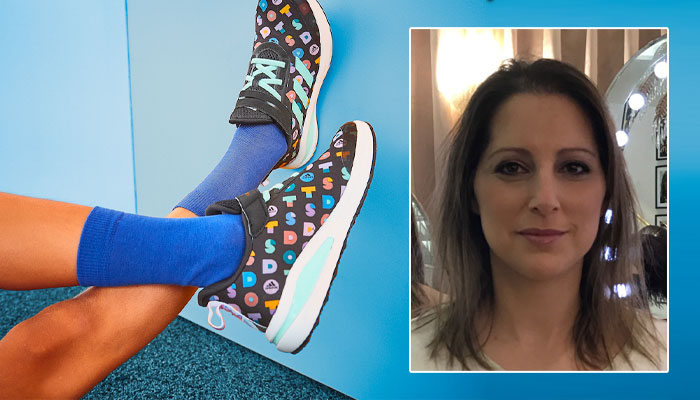 In the past few years, LEGO has creatively expanded its brand outside of the toy aisle and into fashion with some smart apparel partnerships with the likes of adidas, Levi's and HYPE.
We caught up with Emily Jacobs, Head of Global Licensing at The LEGO Group, to dive into some of these collaborations – and find out what LEGO looks for when it comes to brand partners.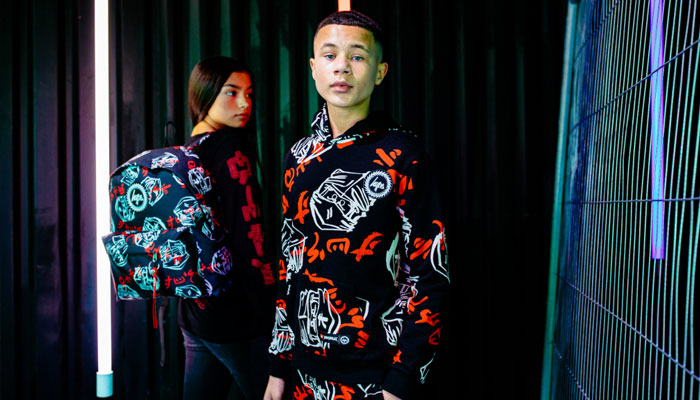 Hi Emily, great to connect. Prior to joining the LEGO Group you worked in the fashion industry, so was fashion always a core passion?
Yes, I've been in the fashion world for over 20 years, but within that I've worked across many different types of brands – High Street brands, sportswear brands, streetwear, high-end designer brands… It's been really interesting working on both the brand side and the retail side. I have gained a strong perspective on what brand building looks like, but also what the consumer needs too.
I've also spent some time working in FMCG and electricals too – so I'm not pure fashion, but prior to the LEGO Group, the majority of my career has been spent in that space
Was that a useful background to have moving into LEGO?
When we're selecting new brands for the LEGO Group, we may refer to the fashion industry as a point of reference, particularly for brand relevance and "coolness."
That said, with any type of brand that you work with, it's so much more than just the aesthetic that connects with the consumer – it's increasingly about purpose. Purpose means something different today than it might have done 10 years ago, but that's always been key to helping brands connect with consumers.
It sounds like a daft question because, after all, it's the LEGO Group, but what drew you to the company?
It really is the coolest place in the world to work, let's be honest! The LEGO brand is so ubiquitous. Everyone knows and loves the LEGO brand. Talk to anyone about it and their face lights up. It's got such an amazing heritage and stays true to its values, rooting back to the brick.
What are those values?
It's all about caring, helping children learn through play and building their skills for the future. There's a real authentic purpose behind the LEGO brand and that makes the company a joy to work for.
The other side of it is that The LEGO Group oozes creativity. And that's not only with regard to what ends up on shelves but it's also about the people, the culture and the LEGO way of working. Creativity is its lifeblood.
The LEGO Group has embarked on some really interesting brand extensions in recent years. What do you look for in a partner, and does their approach to design play a part in where you go with licensing?
It's a bit of everything. We are super conscious of partnering with brands that share the LEGO values. That's really important. We look for brands who fundamentally care about kids and learning through play, as well as the environment, sustainability and diversity & inclusion. There has to be that value-match first; that's the foundation.
When you get all of that and find a company that also embraces innovation, that's when you get that magic and the creative stars align.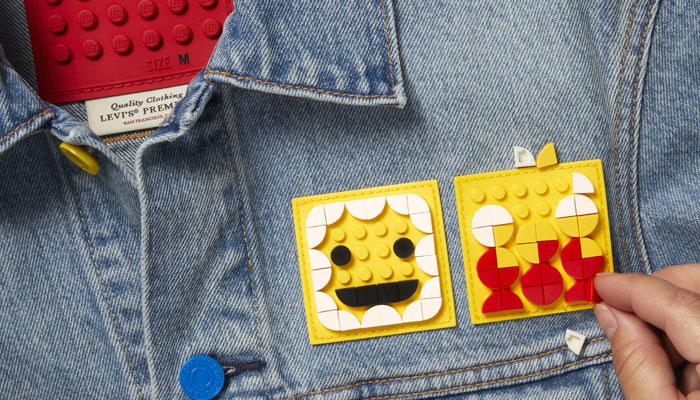 Lots of your recent apparel partnerships have smart design touches to them, whether it's the secret Ninjago language on your HYPE range, or the Levi's line that consumers can customise with LEGO DOTS… How do those kinds of smart touches take shape?
Fundamentally, when we enter partnerships, we look at what only the partner and the LEGO group can uniquely produce together. How can we do something different. We might do some simple t-shirts but underpinning it all is looking at how we can partner with a brand to create something that no-one else has a chance of doing. It's really key.
With Levi's, we worked with them to explore how we can apply LEGO elements to fashion for the first time. Not only are they industry leaders in their own field and therefore come with an abundance of expertise, but they are super creative and inspired our own designers to see things through a new lens.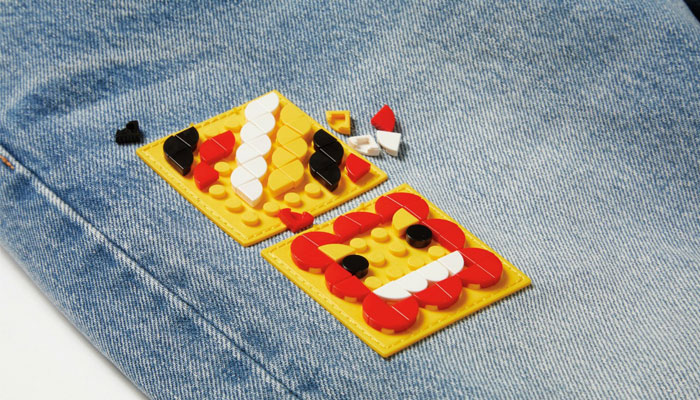 One of the wonderful things to come out of that partnership was that it was a completely gender-inclusive approach and we took LEGO DOTS to streetwear that attracted both males and females. There was no gender barrier, which was really exciting. It was a unique approach that remained true to what the LEGO brand and LEGO Dots is all about.
It's the same as when we partnered with adidas. When you have leading designers from two completely different industries sitting round a table, they challenge each other to think differently in a way that's just mind-blowing.
You can read the full interview over on our sister site, Brands Untapped, here.
—
To stay in the loop with the latest news, interviews and features from the world of toy and game design, sign up to our weekly newsletter here