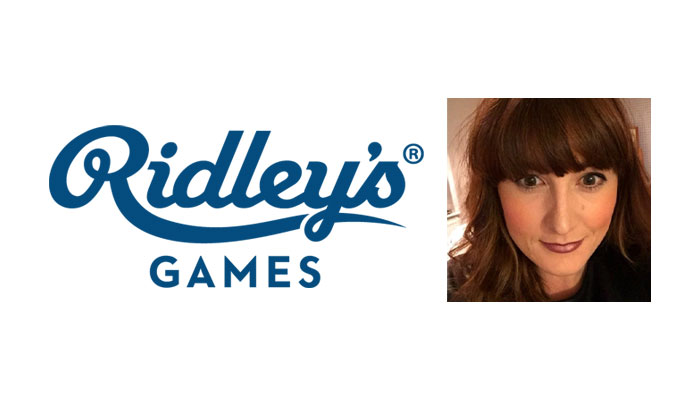 Emma Holmes has joined Chronicle Books as Head of Brand for Ridley's Games.
Holmes was previously a Creative Director at Wild + Wolf, the former home of Ridley's Games prior to Chronicle's acquisition of the brand.
"Bringing her background at Wild + Wolf to this role, Emma will fulfil it with her unique combination of creative and business expertise across content and continents," said Christine Carswell, Publisher of Chronicle Books.
"She, along with her colleagues, will surely not only grow the Ridley's brand, but also spread even more fun and games far and wide."
The upcoming autumn 2021 collection for Ridley's will hit shelves around August and is set to Avocado Smash Party Edition, a new version of the firm's bestselling game, as well as new Disney, Marvel and Star Wars lines.
Tyrrell Mahoney, President of Chronicle Books, added: "This is a very exciting time for Chronicle as we widen our reach into the games and toy market alongside our core book publishing and distribution business, and we're confident that the Ridley's, Games Room and Petit Collage brands will continue to be a hit within the industry – as well as delight and spark imagination amongst consumers."
—-
To stay in the loop with the latest news, interviews and features from the world of toy and game design, sign up to our weekly newsletter here