Empathy: The core connecting strategy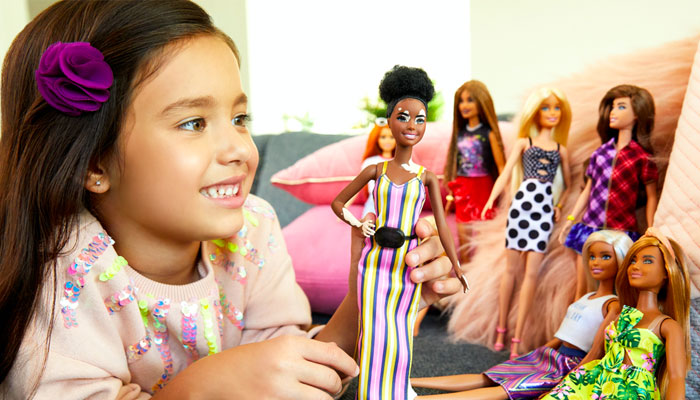 Empathy plays a central role in the family, and it's becoming an increasingly important value amongst kids and parents.
It's key to not only how kids and families interact with each other and other groups of people, but it also drives brand interactions and brand affinity. Physical and mental health are being more openly spoken about and many kids now look for products and brand which support this.
64% of kids aged six to 12 in the US agree that it's important for products they buy to benefit their wellbeing. Brands should consider how they are responding to social issues in order to resonate with the family audience.
For all countries surveyed by Kids Insights up until the end of 2021, we see: Bullying (+64%), Animal Cruelty (+79%), Gender Equality (+38%), Racism (+18%) and Human Rights Issues (+42%) all increasing as top concerns. This paints a picture of a kid population increasingly grappling with the problems of today's world.
As the number of concerns that kids and parents need to address continues to grow, the need for brands to cater to these concerns and speak meaningfully to consumers grows also.
It is important for kids to understand the feelings of other people and there is evidence that these empathic concerns are being adopted by increasingly younger kids. This is shown by the higher rates of concerns globally amongst younger age groups.
Throughout 2021, The Insights Family's real-time data portal measured increases amongst pre-schoolers in the UK reported concerns over Immigration (+48%). Elsewhere, we have also seen increases in pre-schoolers in the US reporting concerns over Animal Cruelty (+35%), in Brazil over Human Rights Issues (+57%) and in China over Homelessness (+30%).
As kids become more aware of world issues, they are likely to become more anxious. Brands and organisations have a responsibility to contributing towards alleviating this pressure.
We now live in a world where information flow is both at its highest and most accessible. Naturally, kids are finding spaces to grapple with real, complex information and they are able to express themselves through a number of channels. Whether spotlighting brand action on social media or pestering parents to buy certain value-led products, the implications for brands and their respective marketing strategies and product offerings are serious.
A more informed, reactive and proactive family is developing, and expectations from brands, products and services are necessarily shifting in parallel. When asked to describe their attitudes towards raising their kids, the top statements said by parents across the world in 2021 were: 'It's important that my children are brought up to believe all people are considered equal' and 'I take into account my child's opinion when making a decision'.
Both of these statements display the tendency for parents to instill empathic values into kids. We also see a similar empathy-based strategy being applied when it comes to parents' own purchasing decisions. On a global scale over 2021, the number of parents who agreed that they feel it is important for a brand or product to be socially responsible increased by 9%.
Toys can teach empathy. Role play sets encourage kids to apply their attitudes and behaviors to imaginary scenes and creations. Sharing toys reinforces positive play and generosity. Toys that require teamwork demonstrate the strength of working together and respecting each other's opinions. In order to earn the support of kids and parents alike, brands should assert these qualities about their products and help to enhance empathy in the family space.
Clearly, there is a demand here for brands to be more than just brands. Kids need organisations that they can get behind and build an avid fandom with from a young age. Parents need brands that amplify a strong value-led message into the household and engage positively with their kids. Brands that can tap into more meaningful, empathically led values, interactions and example setting will always win the hearts and minds of families worldwide.
The Insights Family's 'Making It Matter' report discusses the importance of empathy in further detail and also explores other trends such as the increasing influence of kids in the household and ways in which brands can engage the modern family.
It's the first report produced by the company's new Industry Knowledge team, dedicated to identifying the next big opportunities for brands and organisations in the kids, parents and family market. Download it for free here: https://get.theinsightsfamily.com/familyreport2022/

The Insights Family is a leader in kids, parents and family market intelligence, providing real-time data on their attitudes, behaviours and consumption patterns.
–
To stay in the loop with the latest news, interviews and features from the world of toy and game design, sign up to our weekly newsletter here