Eolo's Director of Fun Alex Prieto on what he looks for in a product, and living by his motto: keep smiling!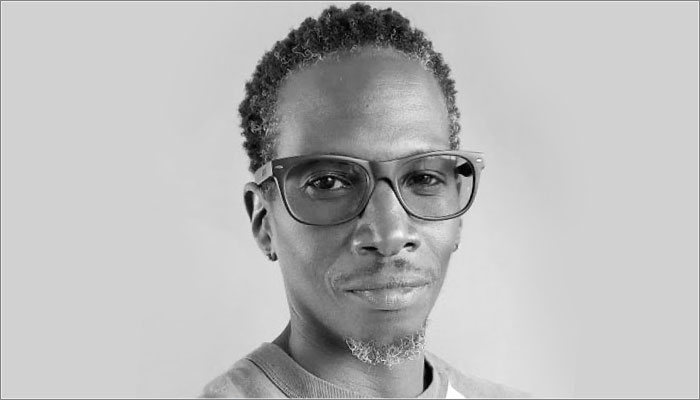 Eolo's Alex Prieto talks about growing up in toys, smiling on and why he makes fun product videos.
Alex! You're the Director of Fun at Eolo… And Eolo's been in the industry for over 40 years! For those that don't know, what does Eolo do?
Eolo was founded by my father Rafael Prieto in the late 70s as a kite factory. Nowadays, even though we still sell the best kites in the world, we develop and produce toys in almost all categories, and sell in 55 countries. Our theme is keep smiling – and all we do must be fun or we pass …
Ah! I was going to ask how you got into the industry, but you were…
Born into it! I even used to make kite winders at the factory when I was a kid to get my weekly pesetas. Nowadays, that would be considered child labour! Everyone in the family got involved as we and the business grew.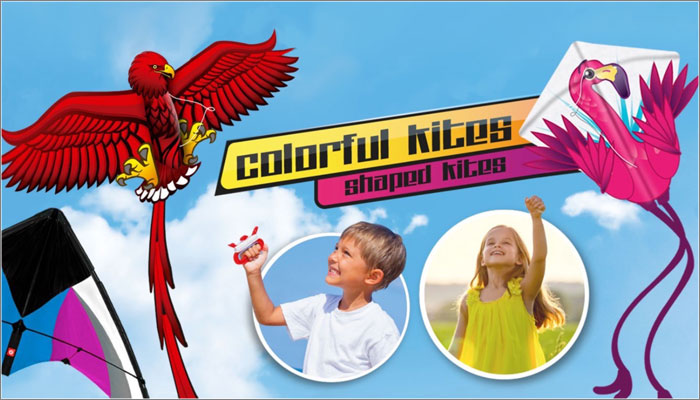 And are other members of the family still active? Not just you?
Yes; right now my brother, sister, brother-in-law, sister-in-law and cousin all work at the company. So we like to keep it in family! The rest of the team in Hong Kong, Spain, and the States are also like a big, smiley family. This is very important for us.
Yes, it sounds it! I don't think my family would have me work with them like that… They wouldn't stand for all all the mumbling and incompetence. Growing up, then, it sounds like you would've been exposed to a lot of toys and games. What were the biggest influences on you?
Well, yes – my dad was in the industry meant we got all the stuff first! Star Wars Millennium Falcon, Sega video games, Masters of the Universe, to name a few. There was also a big focus on outdoor toys as I grew up; flying kites and going to trade events around the world. So I have to add diabolo devil sticks to the list, and my favourite – skateboarding!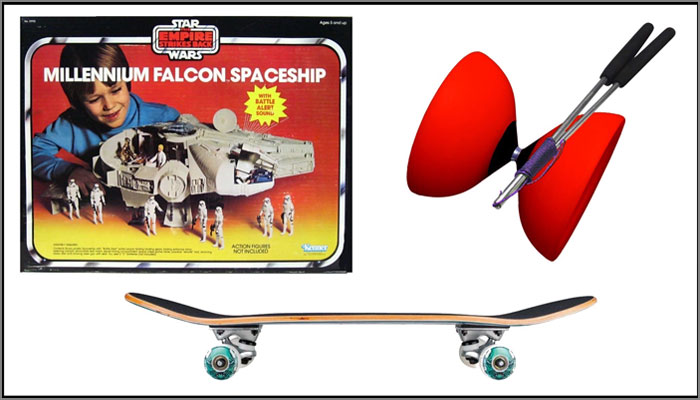 From my research, and your energy in general, I know you have great emphasis on having fun. How do you reconcile that with the more serious aspects of doing business?
I wont lie, there are some days that are anything but fun. But our mantra is to "keep smiling" and it can actually be applied to anything at any moment.
You really live by that motto?
Absolutely. A few years back, in the previous financial crisis, we had a really bad financial moment. We went bankrupt. I remember telling my wife, "The worst that can happen is that we jump on a plane to Thailand with €500 and start from scratch at the beach…" We both looked at each other and smiled. We decided the worst in business is not that bad at all. Then we started again, added a big fat smile to the logo – and the rest is history!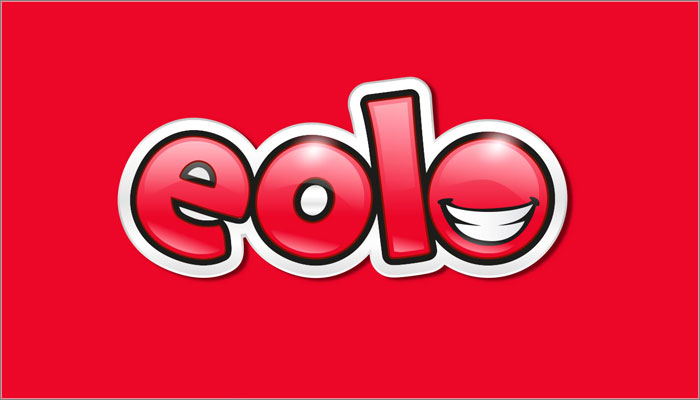 That was brutally honest, Alex; thank you for sharing that. Today, though, your client list reads like a who's who of retail… What's the secret behind a tremendous, mainstream hit?
The easy way is marketing, marketing and more marketing… But it's not guaranteed and it's extremely expensive. Nowadays, I believe more in digital with a big focus on creating the assets through animation and apps…
Animation and apps, did you say?
Yes; animation and apps that engage with the consumer on a daily basis. It helps create a bond with the brand. Influencers are a great way to create content also, but it's expensive to get any real impact internationally. It's starting to be a crowd space only for the top players.
And what advice would you give on cheaper alternatives?
I would say invest in your brands. Make them unique and add extra value. Once you have the right balance, you'll have a bigger chance of success. With the current global economy and the internet, and big brands hungry for new products, it won't take long for them to find out about you.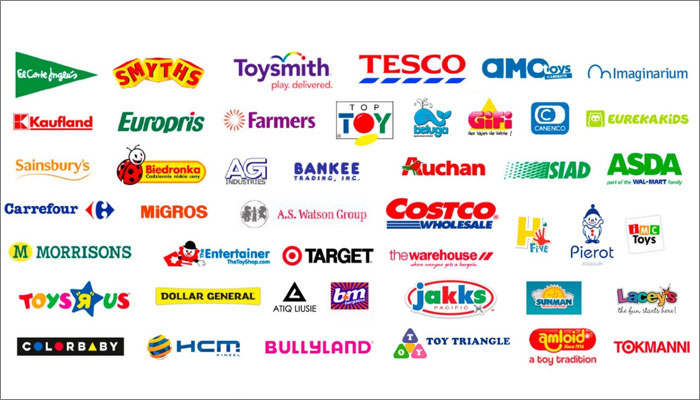 Great! And when designers pitch an idea to you, Alex, what clues are you looking for that the item – and the person – is right for you?
First, try to bring fresh and updated stuff. I love the 80s, but it's not enough to bring an old video of items to see what sticks. I'm sure many old ideas can come back, but we need to see it adapted to the current world! Also, do your homework, prepare well and I'm not saying you will have a straight yes, but we will consider more than just the through all and see what sticks!
Looking at your virtual showroom, I can see that you go to some effort to zazz up your own product videos. What's your thinking? What are you hoping to achieve? How's it working out?
The idea started during the first of the lockdowns. Everyone jumped into Zoom and everything was boring and difficult to follow. So I purchased myself a green screen on amazon, emptied the garage, and moved all the samples in there to my house. Soon I became an expert weatherman! Then I added some fun so customers felt like they were in a regular Eolo presentation
You made your presentations seem personal, and funny?
I hope so! And with video, they can actually take the clip and show others! Our ultimate goal is to create videos that are not only for the professional buyer, but can also be shared with their teams when they're back in the office… When things were normal, everyone travelled and went back to their office with a full backpack. Then they have to select and present the items to their teams… So half of the time, I'm quite sure products weren't properly being taken into account. This way, I have more control of that. And for sure we had lots of fun in the process!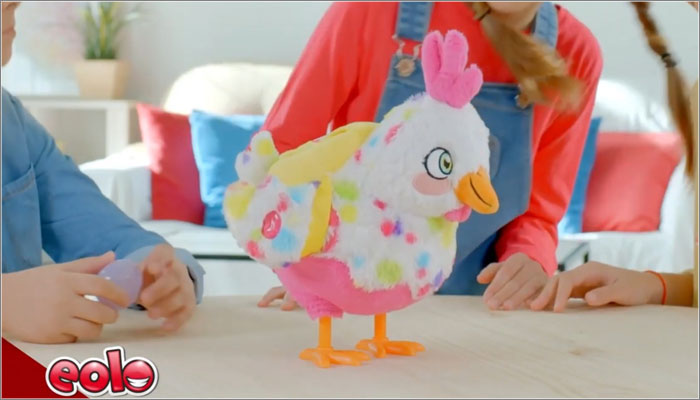 Beyond Eolo, you're also associated with Toy Zone, Spain. What is Toy Zone?
Toy Zone is a toy-development and design studio based in Spain. It started as a service office to Eolo, but we soon realised we had a very talented team and had ideas out of Eolo's product scope. So Toy Zone slowly started to become its own entity and now we have over almost 30 staff developing and designing toys for many brands, also we have our own APP Game team and motion graphics that makes us one of the only one-stop solution toy studios in the world.
Presumably, this is now putting you in great demand?
Yes – and we're also inventors, of course… So Eolo now can't take on all the projects it creates. We already have eight projects licensed to third parties and many more in the pipeline. We work closely with Anjar, Patty & Jonathan Becker to represent us in the licensing area. It's a very exciting project and by far the most fun!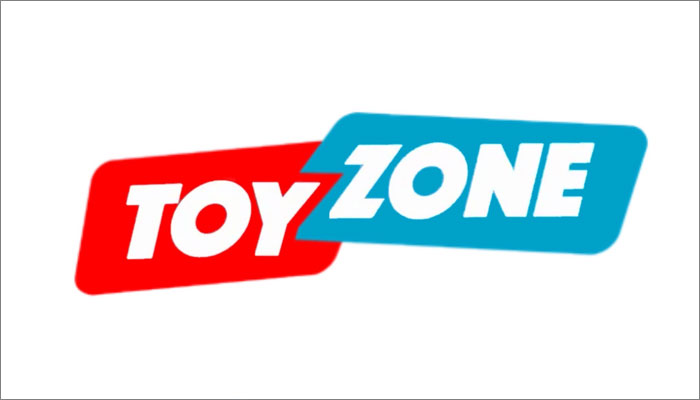 What advice would you give people that are new to the industry?
Run! Ha! be patient, be ambitious, be relentless, be happy – and the industry ends up paying back.
Well look, this has been tremendous fun, Alex! Thank you so much for making time. Last question… Looking round your office, what's the most interesting thing in it? Or the most interesting thing on your desk?
We have a very creative environment here; full of fun stuff! I have a statue from a local artist, Edgar Plans, from his animal hero series. It's a unique piece that makes me smile and think! And on my desk, I like to look through the pages of one of my favourite books UNEMPLOYABLE by Globe International: '30 years of Hardcore, Skate and Street'. It always brings me back to my teenage years.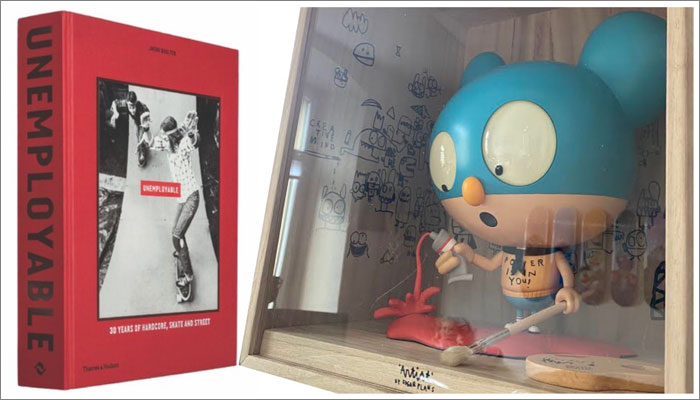 —-
To stay in the loop with the latest news, interviews and features from the world of toy and game design, sign up to our weekly newsletter here