Erik Quam joins Smart Toys and Games as VP of New Product and Business Development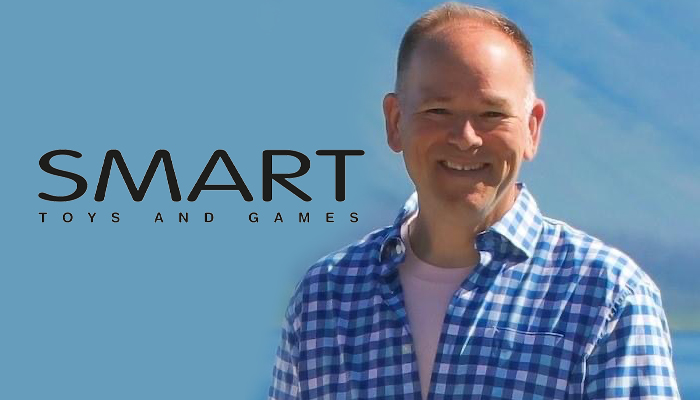 Toy industry veteran Erik Quam has joined Smart Toys and Games Inc as the company's VP of New Product and Business Development.
A well-known advocate for the inventor community, Quam joins the US-based team and will also work closely with world headquarters based in Belgium.
"Smart Toys and Games defines what the specialty toy industry is about," said Quam.
"The company – with SMARTGAMES and SMARTMAX among their most known brands – combines the highest quality materials and impeccable design aesthetics, while keeping safety and playability in mind when creating their signature single player puzzle games, family games, brain teasers and toys. They do so through both in-house and external inventors and designers.
"I have dedicated my career to finding and promoting toys and games that develop and challenge cognitive, social, emotional and motoric skills. To be part of the Smart Toys and Games family – an industry-leading team dedicated to challenging the minds of multiple generations – is so exciting."
Rolf Vandoren, Smart Toys and Games' Global CEO, added: "Erik and I have been acquaintances for years. We've always had a mutual admiration for each other's industry contributions. Having Erik join the Smart team is a win for the entire Smart Toys and Games family."
Erik can be reached via email at erik.quam@smarttoysandgames.com.
–
To stay in the loop with the latest news, interviews and features from the world of toy and game design, sign up to our weekly newsletter here