Everything is terrible… Until it isn't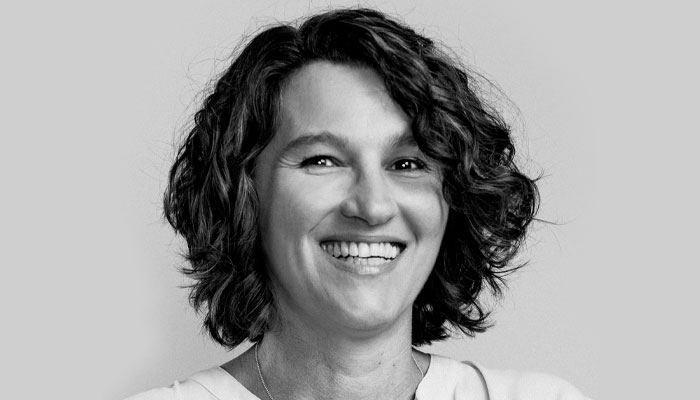 It's been a rough couple of years for everyone, but specifically I'm thinking about the huge challenges we've faced in the toy and game industry.
I typically see myself as part of an industry that delivers face-to-face interaction through play, and play equals fun. But the past two years have really challenged me and my "it's all fun and games" attitude!
It's all fun and games until someone loses an eye your factory shuts down due to a covid outbreak!
It's all fun and games until someone gets hurt you can't find a container to ship your product, and when you do, it's five times the cost it used to be!
It's all fun and games until someone ends up in the emergency room your container is stuck at the port and at the bottom of the stack of hundreds of other containers!
During the slower moments of CNY, I had an 'aha' moment as I looked back at the past two years through the lens of my 16 years of experience in the industry. I realised we have always had challenges and disruptions, but we, the industry, have risen to each occasion, found workarounds, or paths through the challenges and we have survived.
And honestly, we have not just survived – we have thrived!
In 2007, my second year in the industry, the global toy and game industry was worth $78.31bn (the US was worth $8bn). At the end of 2021, NPD has the Global value at $141bn (the US at $28.6bn). Those are great gains, especially when considering the obstacles, we've faced.
Off the top of my head, here are the challenges over the last 16 years I can remember:
• Lead in toys – both plastic and paint leading to toy recalls and mandatory testing.
• Issues with super magnets, again leading to recalls and testing.
• US housing crisis leading to a recession.
• Counterfeit products.
• The introduction and evolution of selling on Amazon.
• Store closures – TRU, Sears, JCP, and the constant drumbeat of "the death of brick and mortar."
• Political turmoil.
• The looming threat of tariffs.
• Brexit.
• COVID and all the ripple effects that caused.
In the end, it's always something.
I am traditionally a glass half full, silver lining kind of person, and I am sticking with that outlook. I decided I'd ask a few other industry veterans for their opinion and a reality check on my rosy-glasses opinion.
Here's what I was told:
Ed Gartin, Paper Bag Creative
"The Global Toy market has continued its year-over-year growth as it has every year since 2013, with US retail sales grew an incredible 13% from 2020 to 2021. So yes, it's been crazy, and we've all had to make some changes to the way we do business – and some companies weren't able to make that leap which is unfortunate. However, the demand for toys and games is still as strong as ever, with board gaming sales posting great sales numbers in 2020 and 2021."
Tom Vasel, The Dice Tower
"The board game industry has had its ups and downs over the last century, but I've only ever seen it come out stronger from each crisis.  Companies will rise and fall, but I believe that the growth of modern technology is only good for the board gaming hobby – and it will emerge stronger than ever. Finding people with your exact tastes is easier than ever."
Matt DaCruz, GPI Safety Expert
"Children's product safety was already an important part of the toy and game market when the Consumer Product Safety Improvement Act was passed in 2008, restricting lead and phthalate levels in children's products. The CPSIA made more central the need for cohesive safety standards. These chemical limits, as well as other regulations, have changed over time to be more restrictive to ensure ever safer products are being placed on the market. In some cases, there was a pause over how the more stringent regulations would be met. In each instance, manufacturers have risen to the call and met the requirement while continuing to find new and better ways to produce children's products which meet and even anticipate the evolving safety landscape."
People have been playing games since the beginning of time. It's a way to socially interact with our fellow man and we will continue to play games into the future. So yes, like all industries and all of life, challenges are thrown our way but as my boss loves to remind me every chance he gets: "Pressure makes diamonds."
From my viewpoint, within the toy industry, we must have a bunch of gorgeous diamond encrusted jewellery in our vaults because we, as a whole, are coming out of each pressure situation stronger than before.
Cheers to all of us!  Now can someone remind me what my vault code is so I can wear my diamond tiara to the next in-person tradeshow?!
–
To stay in the loop with the latest news, interviews and features from the world of toy and game design, sign up to our weekly newsletter here