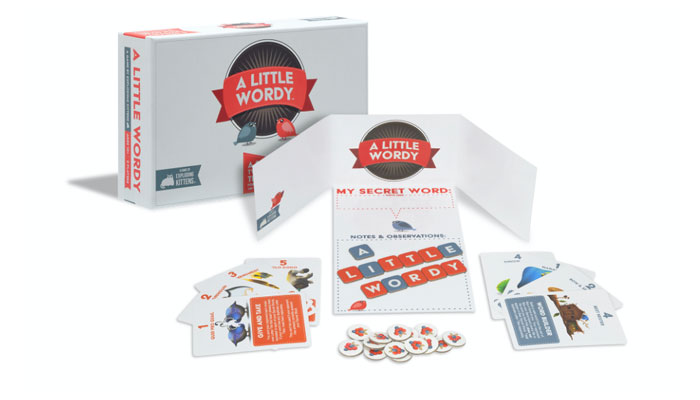 Exploding Kittens has launched its latest game in the form of A Little Wordy, a tile-unscrambling word game.
A Little Wordy is for two players Each player assembles a word from a set of tiles and keeps that secret word to themselves. Players then swap tiles and takes turns trying to decipher their opponent's secret word by paying for clues and hints using Berry Tokens. For every word guessed correctly, the player will earn Berry Tokens and the player with the most tokens wins.
"You either love word games or you hate them, and I've always loved them," said Matthew Inman, Co-Creator of Exploding Kittens.
"A Little Wordy combines the best of Scrabble and Clue into a portable game that only takes a few minutes to set up and get going. We also wanted to make word games more accessible for different vocabulary levels and not just encyclopaedists."
—-
To stay in the loop with the latest news, interviews and features from the world of toy and game design, sign up to our weekly newsletter here