Exploding Kittens' Joeri Hoste discusses how the company creates games with global appeal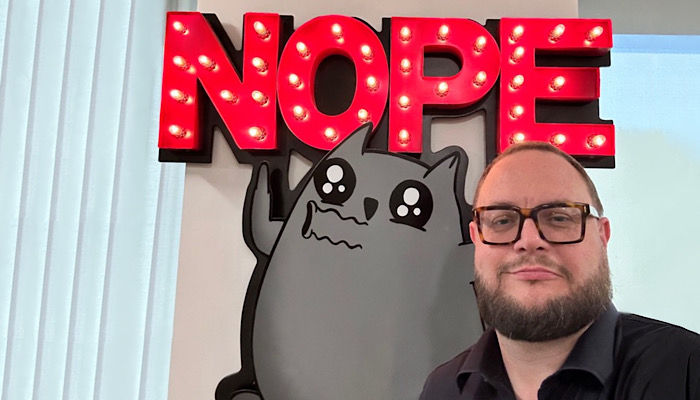 Joeri, it's great to catch up! To kick us off, how did you find your way into the games industry? Was it part of the plan or did it come out of left-field?
Thanks Billy! It's been too long since we chatted. Being an avid gamer, I feel very fortunate I was able to turn a passion into a living. In the late nineties I got my start in sales and marketing at the company that published some of my favourite games – and I haven't looked back since!
Over the years, I've had the privilege to work with tremendously creative and innovative teams at various toy and games companies, bringing joy to kids and families around the world. In 2020 I joined Exploding Kittens to build out the international business further, and it's been an amazing journey. We've gone from strength to strength, opening new markets and significantly expanding our games range.
You're General Manager International for Exploding Kittens – what does the role entail?
My team and I manage all markets outside of the US and Canada, working closely with retailers and distributors that have been partners for years – as well as developing new markets and channels for our growing portfolio of games. We localise our games in over 25 different languages and even develop different versions and price points of our games to ensure we reach a global audience.
From a design point of view, what is it about Exploding Kittens' portfolio that resonates with gamers?
Our games make the people playing them fun! They bring people together, provide experiences and create memories that last. They are easy to learn and fun to play. While we design our instruction manuals with the utmost care, reading is the worst way to learn how to play a game in our view! We prefer to point to a quick instructional video and bring people together to get playing as quickly as possible. Exploding Kittens has an irreverent sense of humour, which we especially reflect in our artwork.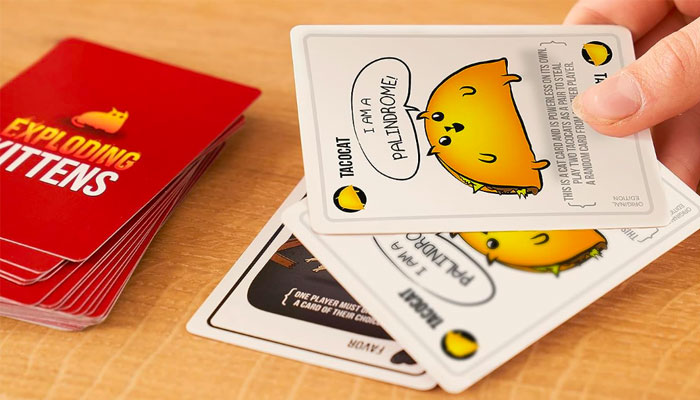 Absolutely. And is there a difference in what resonates from the company internationally versus the US?
The connections our games allow people to make are universal, so I have to believe most of games resonate globally.
The humour and puns we include in our games can be a challenge to translate for each country, one that our amazing team rises to time and time again. Part of our strategy has also been to be more mindful of international markets at the development stage so we can reach the widest possible audience. Every retail buyer will tell you that "their market is different" and, to an extent, the route to market is ­– but kids and families are looking for the same fun experiences around the world.
Due to store size, UK and European retailers may not be able to list the 20 plus games that we have in the largest retailers across the US. As party game category leaders, we have actively differentiated our offering to add value for our partners and a great gaming experience for their shoppers.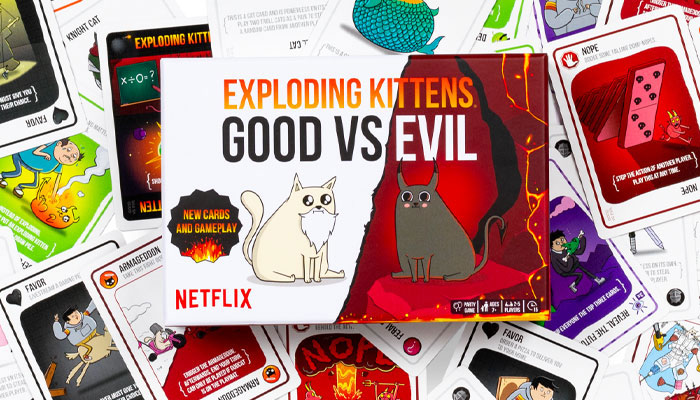 Great insights. Thanks Joeri. Now, what's coming up from Exploding Kittens that we should be excited about?
We have just launched Exploding Kittens: Good vs. Evil, which is based on the upcoming adult animated Netflix series. This is super exciting as it takes Exploding Kittens to a whole new level – one that will open up a new generation of fans. More to come on that, but this new standalone version provides a new game mechanic that pits players against each other in a battle of wits to compete for the most powerful card in the game. At the same time, we launched Exploding Kittens: UK Edition with new cheeky content made especially for the UK.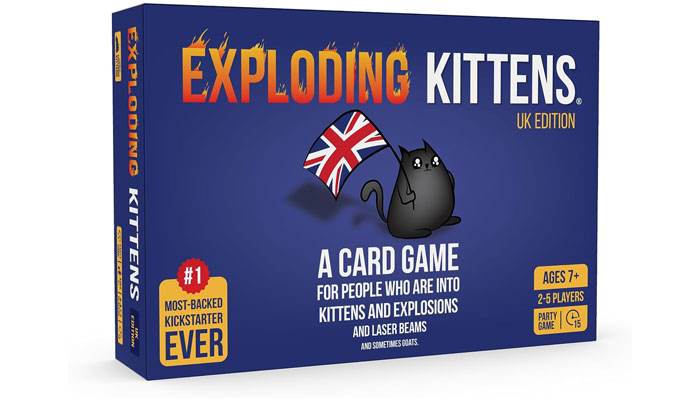 We have also embarked on a whole new gaming category with our new junior games brand Kitten Games, aimed at the four plus market. This is a major milestone for us and actually has a great development story as Exploding Kittens' CEO and Co-Creator Elan Lee and his own four-year-old daughter, Avalon, came up with the concept! The gameplay has been designed to teach kids how to be good winners and losers, and the rules often highlight separate roles for kids vs. adults to ensure both groups are challenged and entertained according to their age and ability.
Yes, that whole line looks great. And readers can dig into that more in our interview with Elan here. Any other launches we should keep an eye out for?
With Christmas fast approaching, our new party game Without Fail has launched with perfect timing. We always strive to make the games – and players – entertaining in the titles we develop and this one is a game of seemingly easy challenges made horribly difficult by the other players! Each challenge entails physical activity, props, and betting on other players' abilities and it's a great socially engaging addition to any game night.
As we look forward to 2024, we have yet another strong year in store so we are excited to share news on that when we can!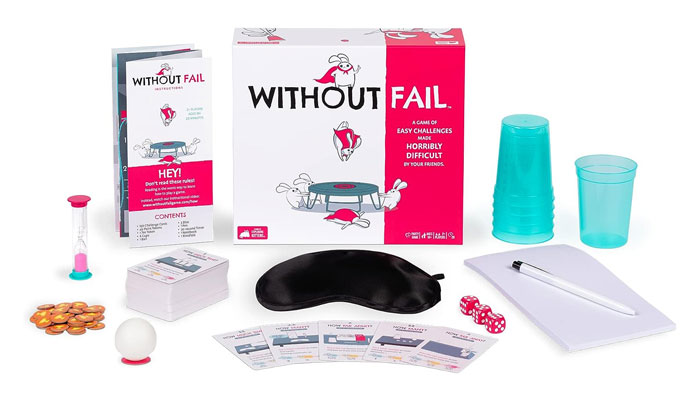 A strong slate! Before I let you go, what do you think is Exploding Kittens' most underrated title? We can show it some love here!
Mantis – our colourful cutthroat card game of rainbows and revenge – is one of my favourites. Inspired by The Oatmeal comic "Why the Mantis Shrimp is my favorite animal", Mantis is an emotional rollercoaster with only two rules: Steal or score. It's great fun!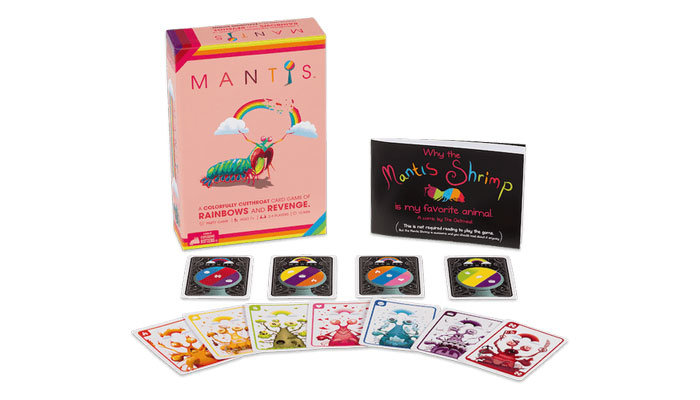 Great pick – and invented by talented Ken Gruhl and Jeremy Posner. Folks can find out more on that here. Last question! What fuels your creativity?
Meeting and talking with customers, inventors and players – and, of course, chats like this with you Billy! We've been post-pandemic for a while now and I'm still not taking in-person interactions for granted. The gaming industry and community at large boasts so many creative people and these kinds of discussions always spark new ideas.
Joeri, this has been fun. Let's not leave it so long next time! Speak soon!
–
To stay in the loop with the latest news, interviews and features from the world of toy and game design, sign up to our weekly newsletter here