Exploding Kittens looks to "redefine the category games space" with Really Loud Librarians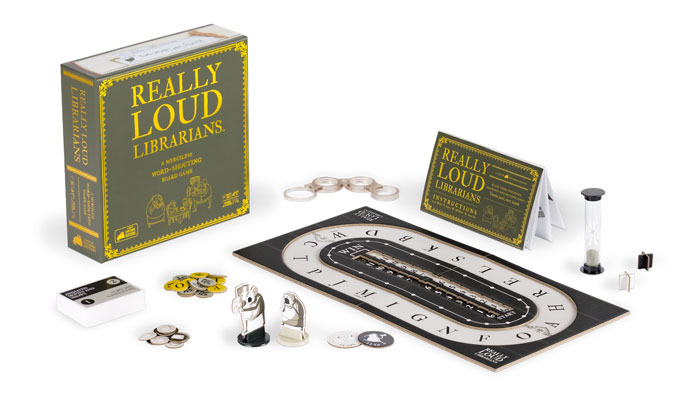 Exploding Kittens is looking to "redefine the category games space" with the launch of its latest game, Really Loud Librarians.
Described as 'Scattergories meets Mario Kart', the game sees each team shout out words within a specific category, such as 'breakfast cereals' or 'action movies', but each word must begin with a particular letter. Letters are distributed around the board, and the faster you shout out answers, the further you race along the track to victory.
"Exploding Kittens games are designed to make the people you're playing with entertaining, and Really Loud Librarians does just that," said Elan Lee, Co-Creator and CEO of Exploding Kittens.
"This game is truly just as fun to watch as it is to play. You don't need to know the biggest or fanciest words to succeed – you just need to think fast and yell louder than the person next to you!"
Ken Gruhl, Senior Game Designer at Exploding Kittens, added: "Category games have been all the rage lately, and Really Loud Librarians completely redefines the space by creating a more social experience.
"With the strategy of Scattergories and the chaotic shouting of charades, it's versatile enough to entertain a pair of players or an entire party."
–
To stay in the loop with the latest news, interviews and features from the world of toy and game design, sign up to our weekly newsletter here