Fab Design's James Yuen on bringing bop bags into collectibles with Blown Ups!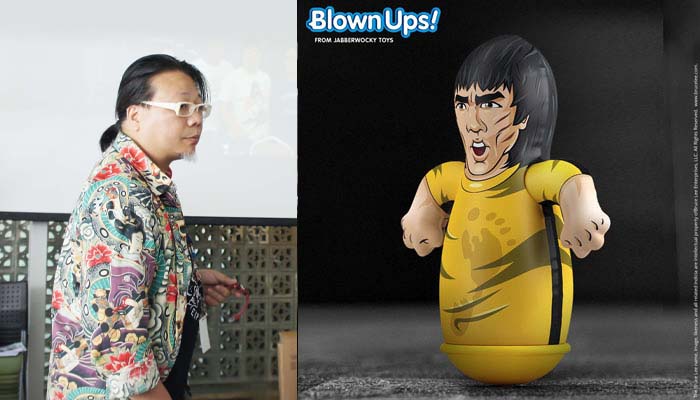 Earlier this year, Jabberwocky Toys teamed up with Fab Design to create Blown Ups!, a range of vinyl collectibles featuring iconic characters and personalities stylised to look like inflatable bop bags.
The first wave of products includes the likes of Bruce Lee, Elton John and Scream's Ghost Face, and the range is soon to land in the UK.
To discuss the development process – and future – of Blown Ups!, we caught up with Fab Design's own James Yuen.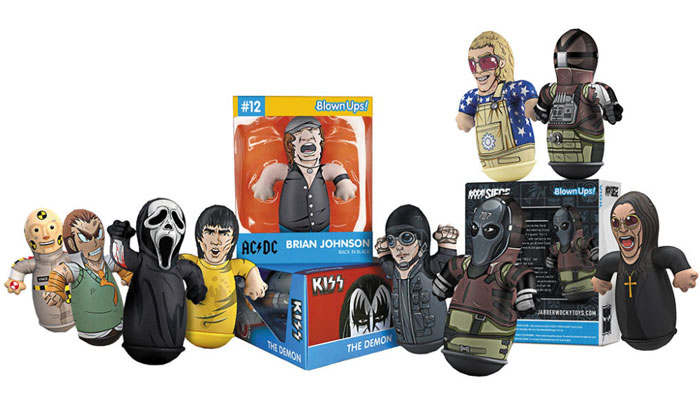 James! Lovely to catch up. So, we're here to talk about Blown Ups – for anyone who hasn't seen them yet, give us the pitch!
Thanks Billy!  Blown Ups! are fun collectible art figures that characterise pop culture icons from yesterday and today. Standing at approximately 6" tall, these figures have a weighted design, making them fun to flick and spin. They'll just wobble around – unless you choose to throw a knock-out punch!
With an iconic bop bag shape, Blown Ups! appear to be inflatable, right down to the wrinkles and folds – but the patented design and valve is purely just for show. They are actually made of hard vinyl with articulated arms for an added fun factor!
Blown Ups! art figures are the first interactive vinyl collectible with hundreds of your favourite pop culture characters planned for release.
Where did the idea to create collectibles around this inflatable look come from?
The name Blown Ups! takes inspiration from bop bags; remember those huge inflatable characters with a weighted bottom that we used to punch and kick around?
I do!
Well, while our figures are not actually inflated – rather, made of vinyl material – they offer a slightly more grown-up version of that bopping action. Each figure features a round, weighted bottom meaning you can tap, push, or spin it to send it wobbling, but it will always return to its upright position.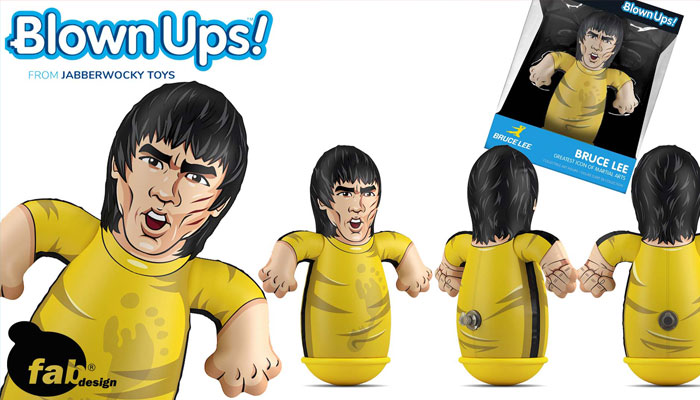 Also – being a toy and game designer – I have far too many gadgets, novelty items and assortments of collectibles constantly cluttered around my workstation. It's something I'm sure most hobby collectors and pop culture fanatics will have also experienced! However, most collectibles I have generally serve two purposes: connecting me with my childhood nostalgia and reminding me about the anime/manga, pop culture and movies that I love.
Blown Ups! characters go one step further. These funky looking 6-inch chaps are made to be fiddled with, knocked about and cater perfectly for my fidgety appetite! Indeed, it's truly a collectable toy with an addictive nature!
Fidgety is exactly the word that came to mind when I saw them. I imagine trying to capture an inflatable aesthetic in vinyl was tricky. Was this a design process packed with challenges?
The biggest design hurdle for us was actually to create a graphic art style which fits and works well with each of the licensed characters.
Ah, yes! So you have the likes of Elton John, Bruce Lee, KISS… Who was the toughest nut to crack?
Bruce Lee was the trickiest to get right in capturing his legendary likeness – as character toy designers, artists and sculptors, we all know how hard it is to create the perfect likeness of this martial arts legend!
Elton John was equality difficult to capture, with his playfulness and dramatic performance style. Tons of sketches and facial expressions were produced and tested in 3D simulations.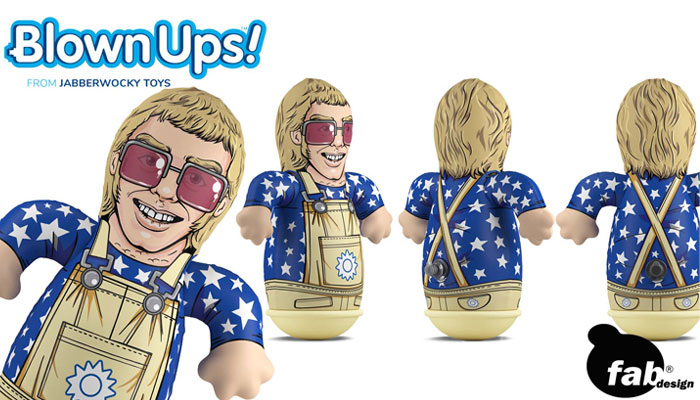 After nailing the character designs, the real challenge began when we had to map the skin graphics on to a round and curved body. To minimise distortions, we worked closely with our 3D rendering and animation team in Hong Kong. We probably created, on average, dozens of face and body UV mappings for each character just to get everything looking spot on from all angles…
We've mentioned Elton John and Bruce Lee, but the range also includes Ghost Face from Scream! Why opt for these personalities and characters?
Jabberwocky Toys has a very clear vision for Blown Ups! positioning. From the very start, the focus was more about artistic collaborations with cool characters and idols from the music scene and pop culture.
We didn't think too much about what characters would fit best for the Blown Ups! treatment in the beginning; it was more about the characters that we really wanted to go after, such as KISS, Elton John, Bruce Lee, and Scream Ghost Face. Not until we had started the character design process, we found that we could add little easter eggs, surprises and unexpected twists to the printed skins of each character.
Ghost Face from Scream is a good example of this. We hid the knife at the back of his right arm so when looking at him from the front, no one will expect that he is actually holding the knife until you flip his right arm over!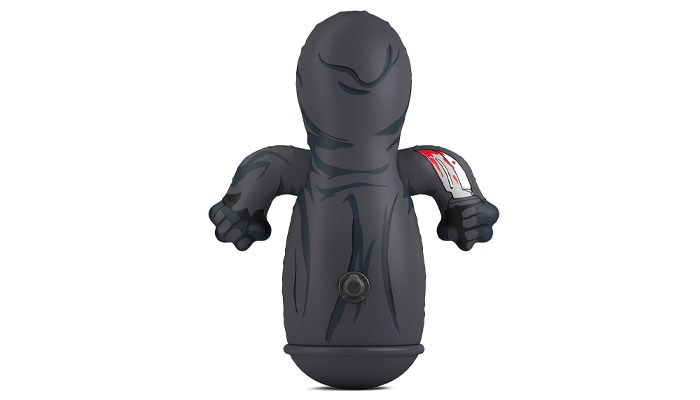 Nice touch! Looking ahead, what should we expect from the Blown Ups! brand?
As well as continuing to create more fun characters in the music, pop culture, and anime/manga categories, we will be bringing out a lot more gaming characters in 2022 – for example Rainbow 6, Assassins Creed, and many more. Stay tuned for more reveals!
Before I let you go, If any brands are reading and want to connect about Blown Ups, how can they reach out?
We are always excited to collaborate with other brands and licensors as the Blown Ups! range continues to expand. Please email us at:
Jabberwocky Toys  – carter@jabberwockytoys.com
Fab Design – studio.fab@outlook.com
I can't wait to see what additional characters end up getting the Blown Ups! Treatment.
Neither can we! Thanks for making time James – and good luck with Blown Ups!
—
To stay in the loop with the latest news, interviews and features from the world of toy and game design, sign up to our weekly newsletter here