"BlueJ is focused on inventors winning with Jazwares": Lauren Mershon and Brian Thornber on championing great ideas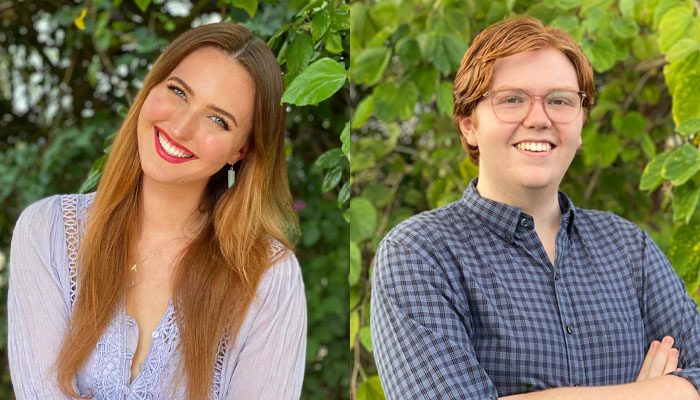 Lauren Mershon and Brian Thornber form part of the well-regarded innovation team at Jazwares – and despite only joining the world of IR last year, they are already impressing, with both appearing in this year's Mojo Nation 100.
We caught up with Lauren and Brian to learn more about their first year in IR, what they're looking for from inventors and learn what advice they'd give to those new to the industry.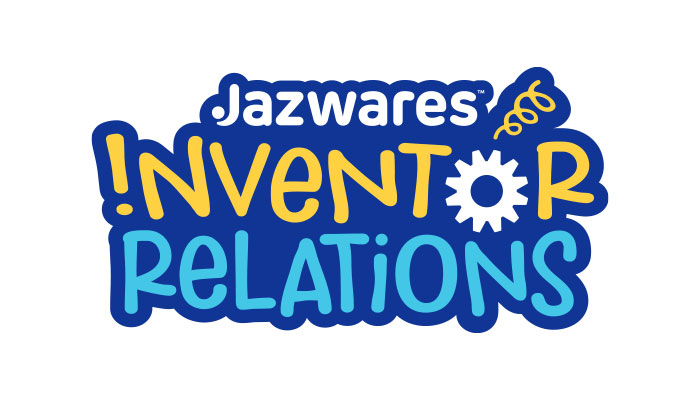 Brian, Lauren, it's great to catch up! Some people we speak to say they were destined to work in toys and games, while others tell us it came out of left field. Which side do you fall into?
Lauren Mershon, Inventor Relations Manager, Jazwares: I've always gravitated towards this space naturally, as it can be extremely creative, playful and open to self-expression. I started out in marketing in the fashion and beauty industry, but the toy world was something I was always familiar with because it runs in my family. Maybe a bit of destiny was at hand, but there was also a lot of self-determination and wishing on a star!
Well, the beauty industry's loss is very much our industry's gain! And how about you Brian?
Brian Thornber, Inventor Relations Associate, Jazwares: Toys and games has always been something I was passionate about while growing up… Luckily I never grew out of it! I started my professional career with an apprenticeship at a naval defence contractor, where I quickly found out that I'd rather be playing with toy boats and decided to jump ship. When I was in college, I was able to work as a co-op in the toy and games industry, and I knew this was the place for me.
From naval defence to toys – I wonder if anyone else shares that journey! Now, last year saw both of you enter the world of inventor relations. How has that first year been so far?
BT: It's been incredibly eye opening! Throughout college I would spend my weekends going to hackathons at different universities with my classmates, staying up all night to try to produce the next big thing! Once I graduated college, I felt that I was missing out on connecting with that group of people where I could collaborate, create, and innovate – until I was able to join the inventor community! The passion to create is unrivalled, and collaboration within the community is seriously inspirational!
LM: It felt like I was entering into a secret society! There's so much to learn in the history of inventor relations that also pairs with this sense of excitement in the newness peaking around every corner. Every day there's a possibility to meet a new inventor, see a new item, take on a new challenge… The one thing that seems to stay the same, thankfully, is that kids will be kids and that's always grounding.
Absolutely. With a year in the job under your belts, how would you sum up your approach to working with inventors?
LM: When working with our inventor partners – above all else – we like to have fun! But in all seriousness, our team focuses on honest communication, transparency and working closely together.
When I'm working on an item with an inventor, they get to see the works in progress and feedback as it happens – it's all gas no breaks! My goal is that even if things don't manage to go as well as we hoped, everyone leaves feeling like we put our all into making sure every item is treated with the effort it deserves.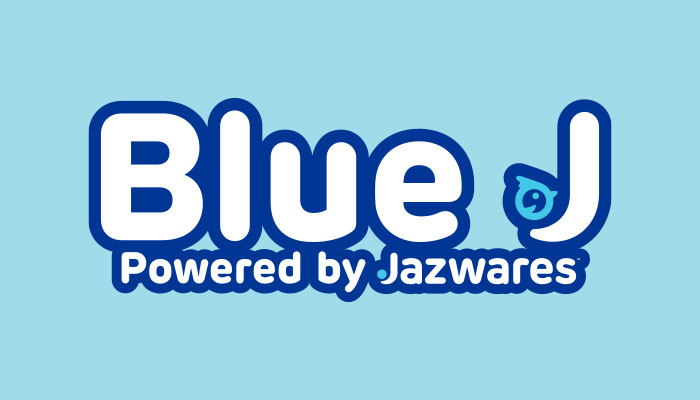 'All gas no breaks!' – I like that! And Brian, does that echo your approach?
BT: Yes, even though we're inventor relations, we're also inventors at heart! There's a lot of respect and appreciation for the craft and it shows in how we treat our inventor partners.
We also work on BlueJ – Jazwares' Blue Sky Innovation & Design team – where those inventor items become our babies to work on and develop. It's where we take the same passion we had for an inventor's item in a meeting and pump it into every creative brainstorm and pitch session. We really champion it through every step of the process. This is the special sauce to Jazwares' IR team and I'm looking forward to having more people onboard for the journey!
For any inventors reading, what are you guys looking for at the moment? What should they be reaching out with?
LM: Jazwares hit a significant milestone last year with $1bn in gross sales, and we continue driving that growth by keeping a full pipeline of innovation. On one hand, we have our licensed brand portfolio – with amazing brands like Pokémon, CoCoMelon, Fortnite, and so on – that we look to innovate with core TV driver segments with every season.
Here we tend to focus on areas such as new feature plush, feature figures and playsets, but it depends on the line architecture. If an inventor wants to learn more about the specifics, all they need to do is reach out and we are happy to walk them through the brand beats.
BT: On the other side of our licensed portfolio is new brand IPs that we want to develop. These could be new launches in girls dolls, boys action, plush, activity, preschool, digital content and entertainment and all other supercategories – Jazwares is there to play!
If you have an innovative item with a demonstrable, TV-promotable feature that can turn into a totally new brand, then we want to see it!
Great stuff, and for any new inventors reading, have you got any top tips around how they best set themselves up for success?
LM: Whatever the tools or talents you have, do your very best to paint a clear picture and really showcase that "Wow!" factor. This is that thing that gets us on the edge of our seat and excited. That's the essence we'll want to convey to consumers when marketing and promoting your item.
A short and snappy sizzle is often the best way to do it, but don't stress high production value; a simple phone vid with a great track and some sparkle goes a long way.
BT: Exactly – and do your research! Make sure the thing you've created hasn't been done by another company already. Look online, do competitive searches, and scour the internet or aisles. Great minds tend to think alike, so do your part to make sure that it's truly unique and novel.
Another great key to win with us is to make sure to think about our portfolio… Does it fit our new brand IP initiative, or does it fit one of our licensed brands? If you have an interest in spending time on one of our brands, we're happy to share the brand beats and key areas that see inventors succeed the most on those businesses.
Stellar advice. And when it comes to the pitch itself…
BT: I think it's always important to come to the table with visual assets to clearly communicate the idea, in addition to written or verbal explanation. You need to make it into something real for people to 'experience', to see and feel the 'wow' factor in their own hands.
LM: Put your passion on display! We need to believe that you believe in your concept in order to get behind it. There's a balance between being succinct and hitting all your points to fully communicate what your idea is.
Guys, this has been great. I have one last question… How do you fuel your creativity?
LM: Plenty of free coffee and snacks around the office to fuel us, ha ha! On a real note, we are super collaborative as a team. We like to pull a lot of our inspiration from social media and industry trends. We usually start with a whiteboard, where we sit in a room – or on a Zoom – and do our best to think like kids and see what gets everyone excited!
BT: I like to look to online platforms like TikTok for upcoming trends and inspiration for new concepts. One of my favourite things to do is to take a cool technology or mechanism and ideate about how to make it fit a new theming or execute it in a different format.
Overall though, collaboration is a key driver for our creativity and innovation internally and is something we like to carry out into the inventor world; as well as by working hand in hand with people to give them the feedback to allow them to push their ideas to the next level.
The ultimate goal at the end of the day is we want inventors playing together and winning together with Jazwares!
Fab. Thanks so much for taking time out for this guys. Looking forward to catching up again soon.