Fiesta Crafts MD Andrew Bacon talks developing traditional toys with a modern twist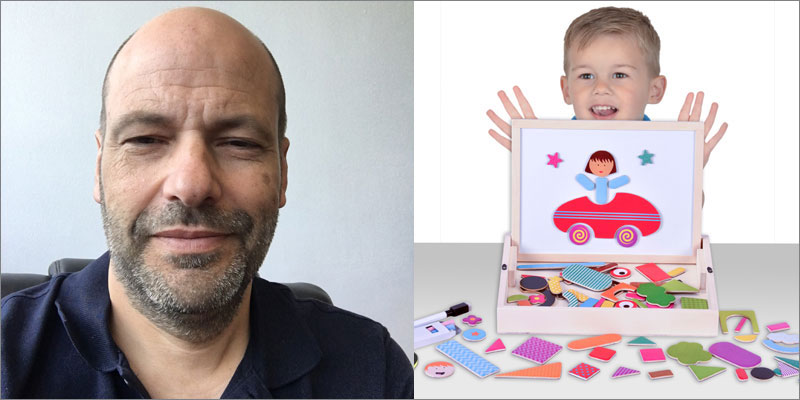 A toy designer and manufacturer since 1990, Fiesta Crafts is dedicated to making toys that help children develop their creative, imaginative, communication and language skills.
Having scooped awards for both product design and sustained retail success, the UK-based Fiesta Crafts now boasts a global reach, with product popular in over 30 countries across five continents.
Founder Andrew Bacon launched the company with just a small selection of handmade soft toys brought over from his travels in Asia. 27 years later, Fiesta Crafts' line spans over 1,400 different products. Here, Bacon tells Mojo Nation about his approach to toy design and the development process behind the firm's Magnetic Activity Box, a big launch for this year.
For those who may not be aware, what sort of products does Fiesta Crafts specialise in?
We produce traditional toys with a modern twist. The toys include puppets, wooden toys, magnetic educational charts, first baby toys.
Who makes up the product development team at Fiesta Crafts?
We have a product development manager, marketing manager and the managing director, who all contribute to the development. Ideas and suggestions also come from other team members, sales agents and sometimes our suppliers.
What is development process like at the company? How do you decide which concepts to go ahead with?
The process starts over a year ahead of when new products are launched, with several brainstorming and concept meetings. These are then taken to the next stage of getting designs done, which are put out to the whole team for comments.
If the idea gets through that stage it is sampled up and eventually presented at a selection meeting. The ideas that get selected need to comply with certain criteria including:
•    Perceived saleability
•    Does it fit in with what we are doing?
•    Is the price point right?
•    Is it a product that we love and think will be loved by our customers?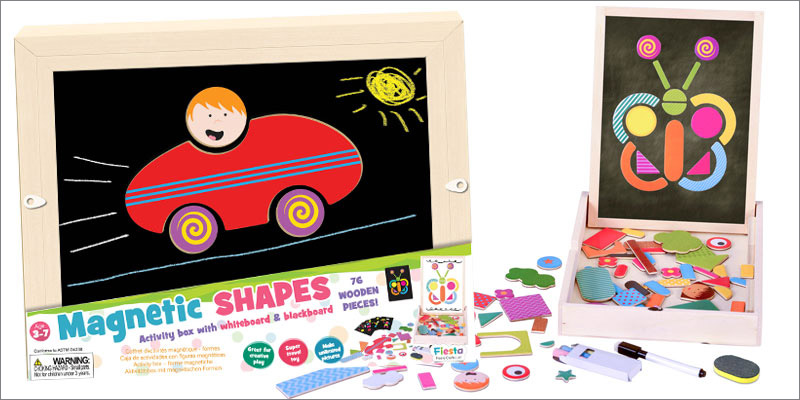 Can you talk us through the design process behind one of your key launches for this year?
The factory we work with presented us with an idea of some Magnetic Activity Boxes that we liked, but we needed to adapt them to our own style and to our market.
Our product manager then worked on the designs and put them through our usual process, adapting it along the way with all the comments gathered from the team. Our Marketing Manager also worked on the packaging idea, which in this case was quite simple as it already comes in its own wooden box, but we decided to stick some of the pieces on the outside to show consumers what the pieces are like. This proved to be not so simple as we had to send removable glue dots out to China for them to attach the pieces and then shrink wrap the whole product. The final product will be here in a few weeks' time.
Is there a certain style, ethos or approach to design that connects everything created at Fiesta Crafts?
Yes, everything we do must fit in with what Fiesta Crafts stands for, which is quality products that are loved by children and parents, and help to stimulate creativity or have an educational value. We try to offer something different to other products on the market.
Save
Save