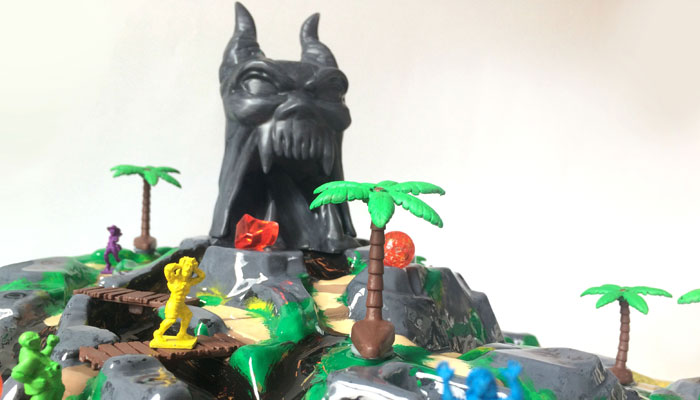 One week into its Kickstarter campaign, Restoration Games' Fireball Island: The Curse of Vul-kar has raised over $1.3m.
Having hit its goal of $250,000 in just one hour, the revamped version of the Eighties cult classic is now burning through stretch goals, including the addition of fancy bonus marbles.
The game sees players rushing around the island attempting to get snapshots of three different regions and grabbing treasure before escaping via the helipad – all while avoiding the rolling fireballs (marbles) and Vul-Kar's wrath.
Check out the Kickstarter campaign here.